The internet is the place of opportunities, and more so if you're a professional business look for ways to further your marketing objectives. Carrd makes it easy for businesses and marketers to create single page sites with limited effort.
This website platform has been around since 2016, helping its users quickly upload images and content to put together quickly a portfolio site, an advertising page, or simply provide more info on their products and services. It provides different options to manage all the features such as fonts, HTML elements, background images and videos.
Carrd is great for companies who don't have time to learn but need a website fast; helping them in increasing customer base and further their business growth.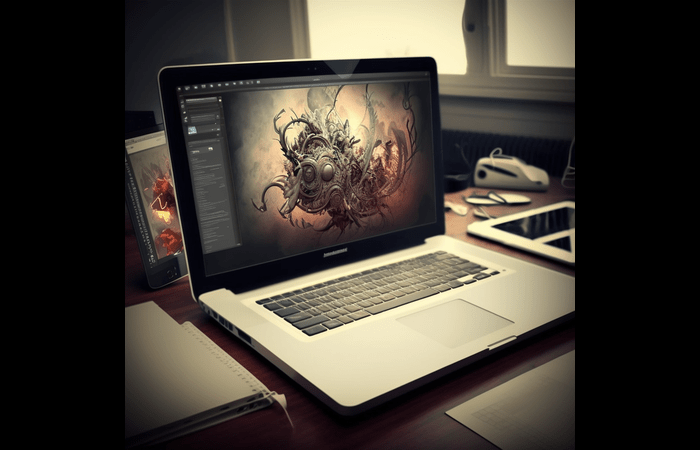 Current Status of carrd in 2023:
Even though it was released over five years back now, Carrd has withstood the test of time and remains a popular platform for small businesses who are pressed on time.
It is an easy choice to make when one wishes to quickly produce content that looks stunning as well, but which also needs optimized SEO functionality and mobile-friendly options.
Carrd provides its users with marketing tracking tools that help measure conversions and website performance in order to develop better strategies across online campaigns.
Carrd Alternatives for 2023
WordPress: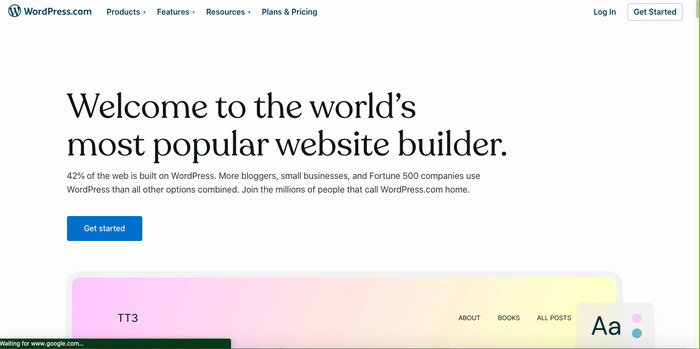 WordPress is one of the best alternatives to Carrd. It has all limitations structure and features, with an added focus on creating SEO optimized content for a larger audience. There are free themes available as well as plugins to extend its functionalities beyond what we could expect from a simple website builder like Carrd.
Wix: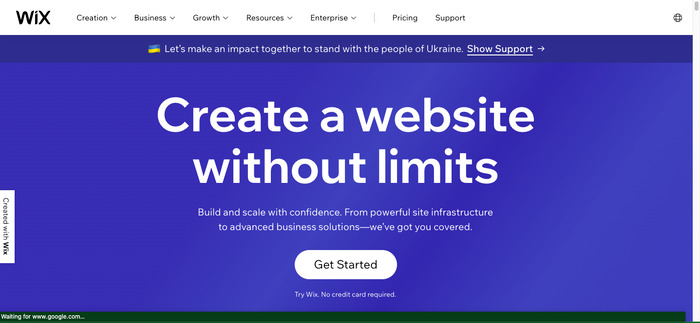 Wix offers all that comes along with most web builders such as drag and drop options, increasing the flexibility of the website. SMS announcements, easy marketing campaigns and smooth integration with Google Calendar are some of its features that makes it stand out from other similar platforms like Carrd
Weebly: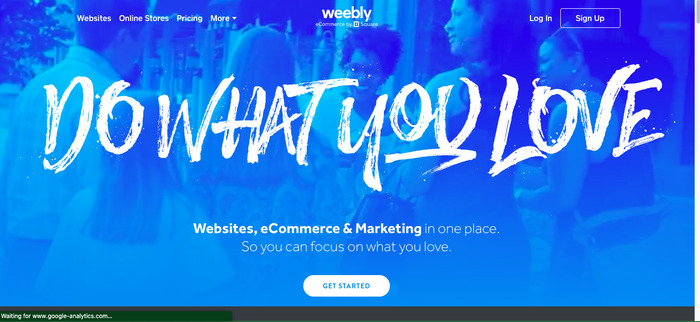 Weebly is an ideal choice for creating a simple website for personal or business use. It provides many themes in their free version to get started easily, plus you can avail more advanced options as well. It offers quick drag and drop design options, an SEO wizard to improve visibility of the website
Squarespace: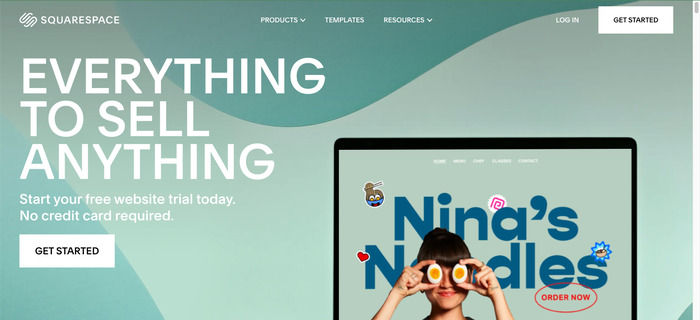 Squarespace is one of the most popular Carrd alternatives with a great set of tools to customize your websites with detailed control over images, blocks and content styles using their simple drag-and-drop approach.
The interface also gives you complete flexibility when it comes to adding or removing sections in order to design a website of your own liking.
Webflow:
Webflow gives its users the benefit to customize their websites visually, providing with you an option to play around with designs and features until it resembles exactly what they have in mind. With modern looking layouts, easy embeds of media content and great customer support this is one platform that deserves recognition among Carrd's competitors.
SITE123: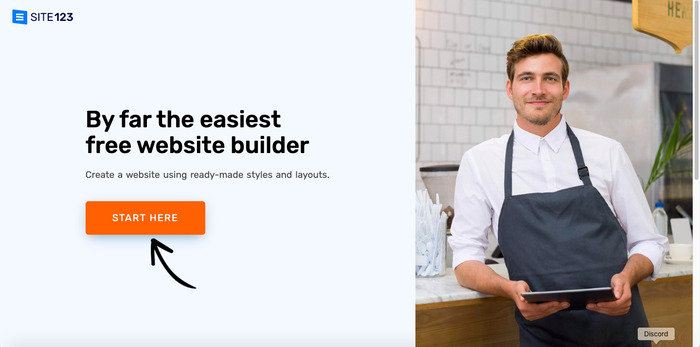 SITE123 is relatively easy website building platform and the great thing about it is that you don't need to be a pro in coding. It provides with many helpful features too such as SEO optimization, vibrant color palettes and an in-built contact form.
WebStarts: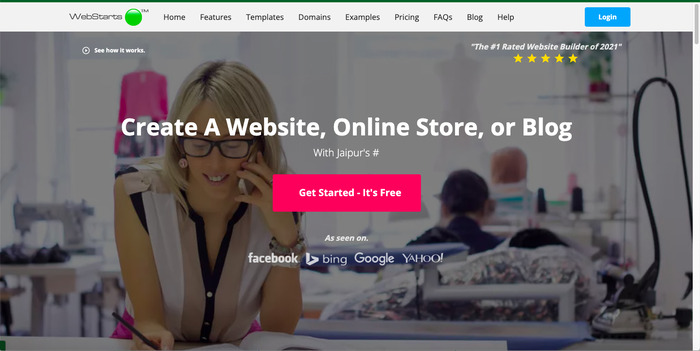 WebStartsplatform offers its users with plenty of flexibility when it comes to building a website. It offers them to use their existing knowledge in HTML and CSS, thus allowing you to customize the websites according your liking without any problem.
Mozello: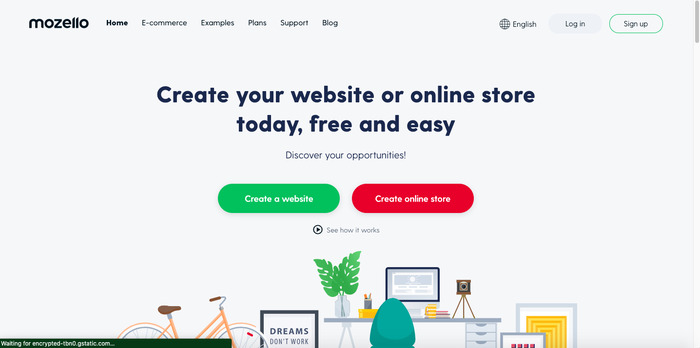 Mozello is another alternative that works well for personal as well professional small businesses.
One of its highlights manages multiple sites with one account which makes it great for managing many accounts at once easily, plus there are tons of customisation options available too as this platform provides with a great variety of templates to designs that are mobile friendly and can be modified using CSS.
Bubble: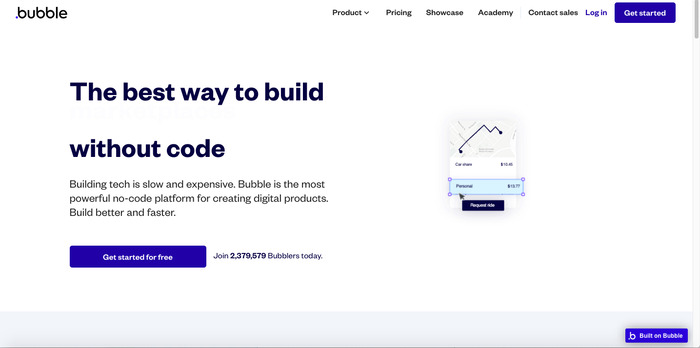 Bubble makes it super easy for individuals and businesses to develop websites without any coding experiences, though the more competent builders may use HTML/CSS options as well.
It is perfect for customers who need to quickly create an application or website within no budget; there are quick visual drag and drop solutions available too which accelerates the whole development process.
Crello: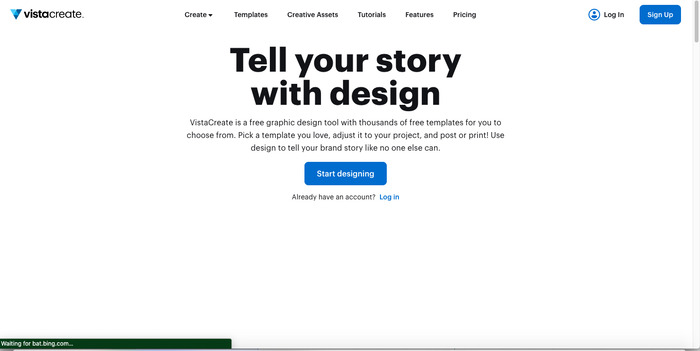 Crello tops many lists of Carrd alternatives due to its simplicity, relatively low prices and ability to create vibrant designs that makes it look like as if these websites were setup by expert web developers even when you are able design them on your own from scratch.
It has a huge range of tools to generate more engagement rate with visitors along with clear user interfaces for beginners.
Neocities: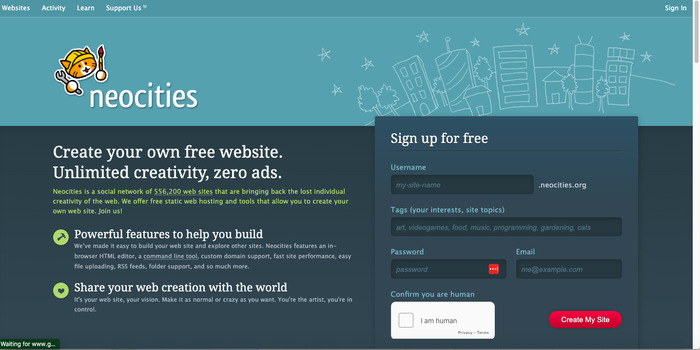 Neocities is a completely free website builder platform that could be considered as an alternative to Carrd. It is great for self-hosted content, especially if it's related to coding or design option.
As this tool offers basic web hosting options such as HTML customisation; making and managing websites using NeoCites is relatively easy and quick thanks to its drag-and-drop interface which creates a stunning looking website in no time.
GitHub Pages: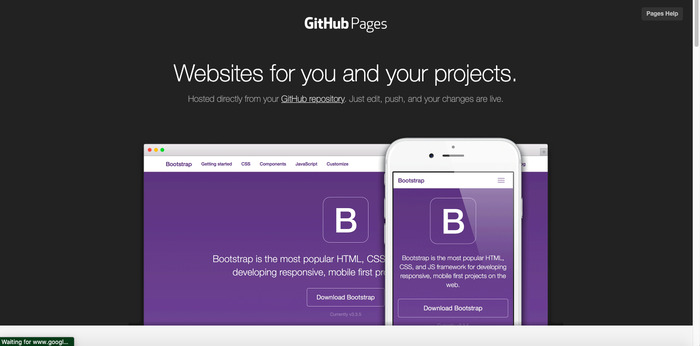 A great option for developers and designers, GitHub Pages is an online platform to host static websites or web applications easily without any hassle of dealing with complicated setup tasks yet still maintain strong SEO positions.
This Carrd alternative provides a powerful source control to work with different files in order to achieve the best results quickly and gives its users access to the latest options such as automatic deployments, customisable themes and the capability of using custom domains.
About.me: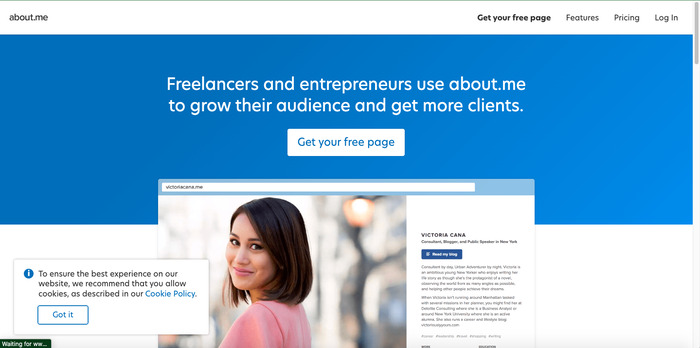 About is a great platform to design an impressive one-page website in no time, as it helps its users create simple yet well-designed online pages with just few clicks through their easy-to-use templates which are perfect for creating biography or professional portfolio websites easily.
With About you can also set up custom email accounts associated with your domain name quickly that makes it great for businesses.
Strikingly: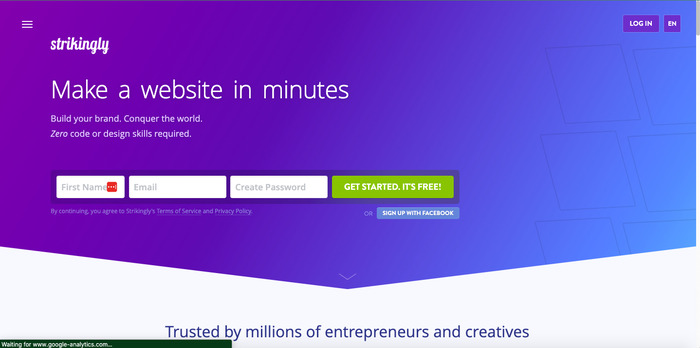 Strikingly is another popular website builder option with an unbelievable yet comprehensive list of features that can help you create high-quality websites anonymously and effortlessly.
It reveals a wide range of custom layouts to create the perfect look, plus there are tons of integrations available such as PayPal checkout integration or Google Analytics support to check website performance any time which is missing over Carrd items.
WordPress.com: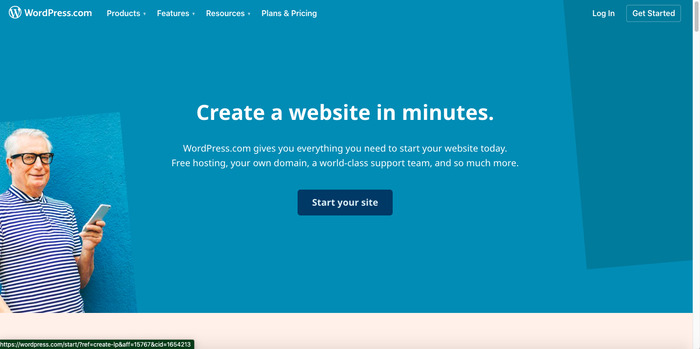 WordPress.com, being one of the most popular and widely used website creation platform has managed to take taste from users who have been using Carrd for a long time now as it offers great flexibility through its online editor that could be accessed anytime you want, whilst allowing them additional opportunities such as scaled site plans or custom domains etc. It also provides properly designed themes and plugins to further customize your websites.
ClickFunnels: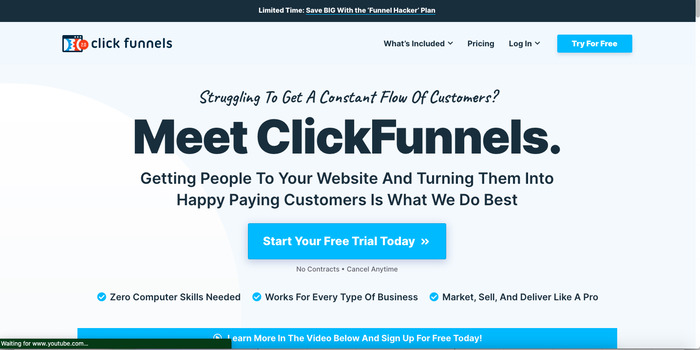 ClickFunnels is a platform known more for its marketing options, yet it could well be used as an alternative to Carrd too. It comes with user-friendly design tools that allows marketers to optimize their websites not just from outside but also from inside by providing lead capture forms and custom split testing options.
It is perfect for sites designed specifically for generating leads due to these features along with easy integration option with major autoresponders.
Weblium: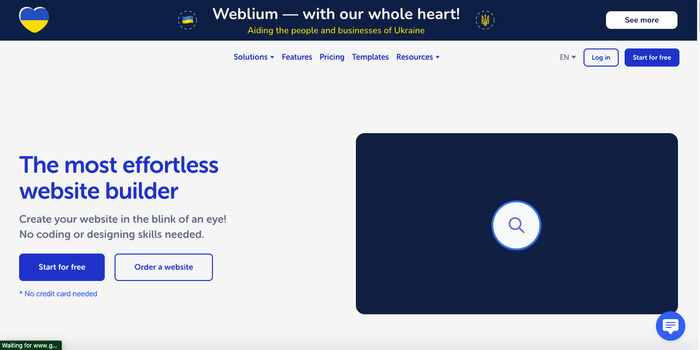 One of the best all in one website building platforms, Weblium is highly suitable for creating large ecommerce sites or personal portfolios easily as it comes integrated with drag and drop page builder plus robust AI technology to help you stay competitive on the web amongst your competitors even if you're not an experienced coder. It's relatively cheap too due to regular discounts provided by Weblium.
Ukit: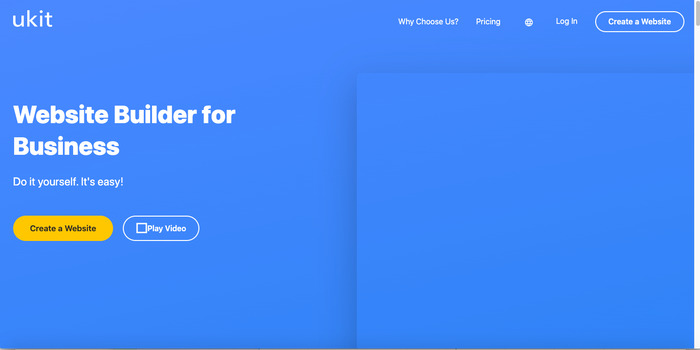 Ukit has a great variety of templates to choose from, ranging from various creative categories depending upon the needs of the customers such as architecture, event managing or web designing agencies etc.
As this platform is vision focused it means you don't need to worry about coding and scripting issues; everything else is managed by basic everyday language along with quick drag-drop feature that makes working on it convenient in every way.
Zyro: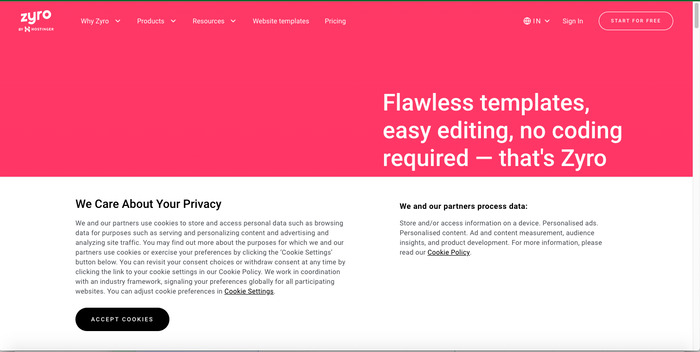 Zyro is great as a platform for ecommerce stores that need complex development options such as portfolio site plus integrated payment gateways and marketing tools to help grow their businesses online in no time.
It offers hundreds of templates along with the availability to connect any custom domain once you pick up the integration option, something that other web-hosting platforms don't offer easily.
Jimdo: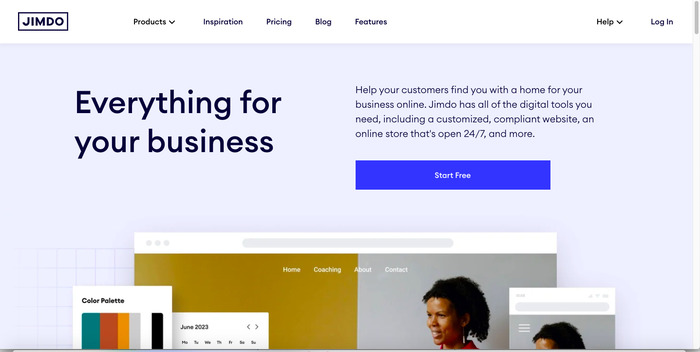 Jimdo is an attractive yet powerful site builder that can help you craft professional websites with minimal effort. It offers great themes, SEO friendly options, ecommerces stores and effective web designs plus users also get to use custom domains plus helpful customer support system in case they need any assistance while configuring their website at any stage of development process.
Pixpa: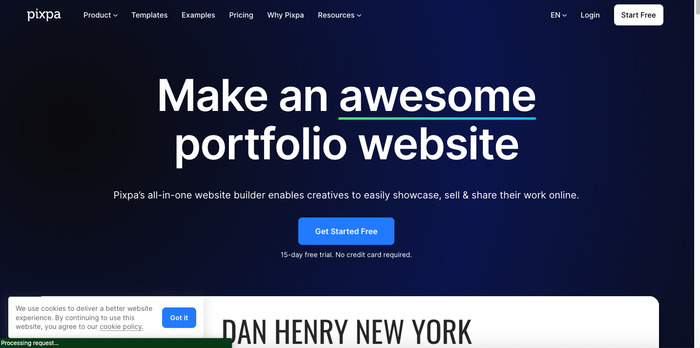 Pixpa is specifically designed for professional photographers and artists, though it could be used as an alternative to Carrd by any business owner given its wide range of features offered such projects.
Some key highlights from this platform include craftable portfolios website, hosting facility with enormous storage capacity, image proofing services plus watermark option along with ideas store integration tools etc..
Tilda: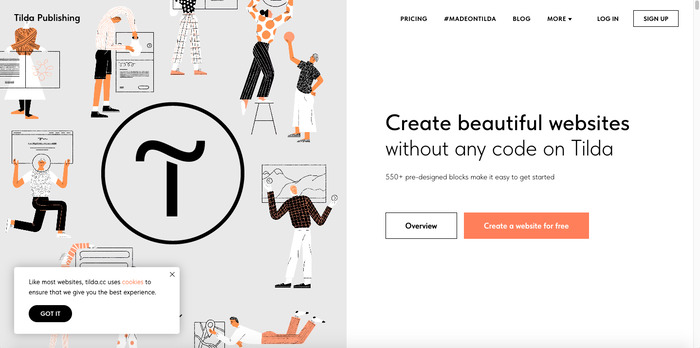 Tilda is similar to Squarespace in many ways; for instance, it comes with the options to develop content-heavy pages quickly and remains a great option if you want to increase the look of any project or blog page. It helps create everything from ebooks and magazines to multifunctional shops with widgets for surveys, polls etc.
Format: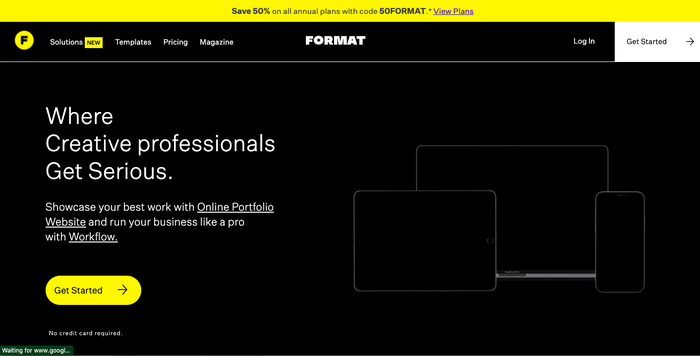 One of the recognized online digital portfolio website platforms currently in market Format comes with not just dynamic design activities but also gives its user access to use client portal options too.
It allows viewing large-sized paintings quickly plus presents plenty of customization selections whilst providing them clear picture gallery and knowledge asset management solutions.
Lander: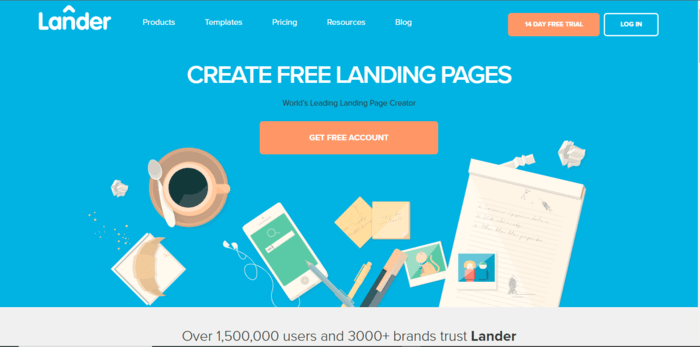 Lander offers a reasonably simple design prototype, providing quick looking landing pages somewhat like Carrd but in more professional way.
With this platform you get benefit to customize everything using an advanced drag-drop technique which does not disturb the overall functioning of websites from SEO optimisation point of view, plus there are basic A/B testing services available too for tracking browser functions.
Web.com: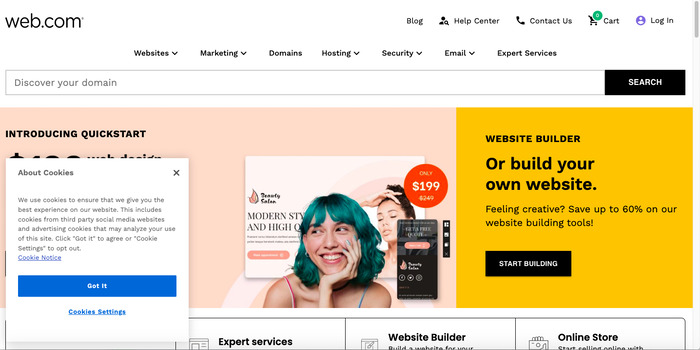 Web is great for all kinds of industry solutions, whether it be small website or ecommerce solution you can easily build up any kind of web-based projects using this as an alternative.
It comes packed with a large range of tools that are extremely easy to use and even provides efficient customer management strategies such as online bookings, subscription payments or automated quotes plus all these in a matter couple clicks.
Bookmark: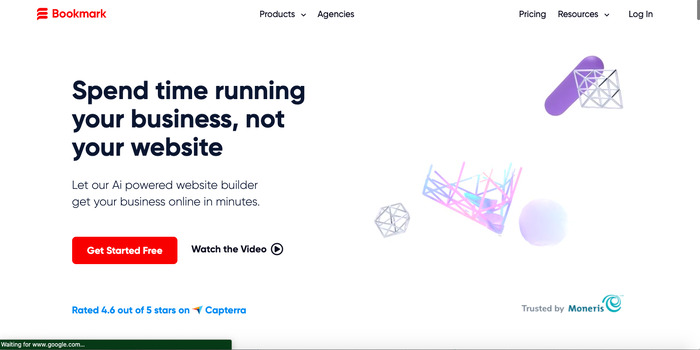 Bookmark offers some powerful options when compared to many of its competitors. It provides with an intuitive drag-drop assisted editor, integration with PayPal and SquareSpace plus access to fast hosting services that enables website work quickly as well; so if you wish for something beyond Carrd then Bookmark could definitely be a great option for you.
Mobirise: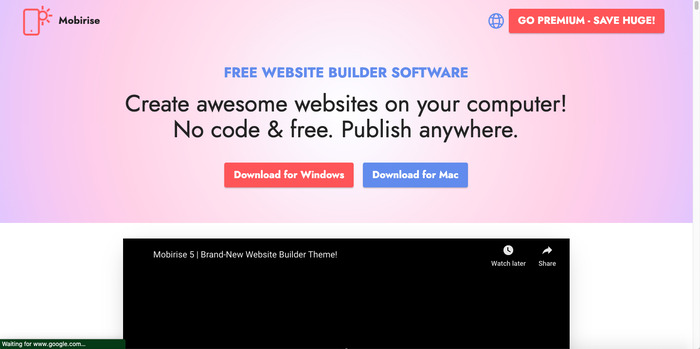 Mobirise is suitable for businesses who are pressed on time yet still require strong marketing techniques in order to grow quickly.
It helps its users to produce online sites and mobile applications either with the help of a built-in drag-drop editor or through coding if you want additional functionalities beyond the ones provided by Mobirise.
Nicepage: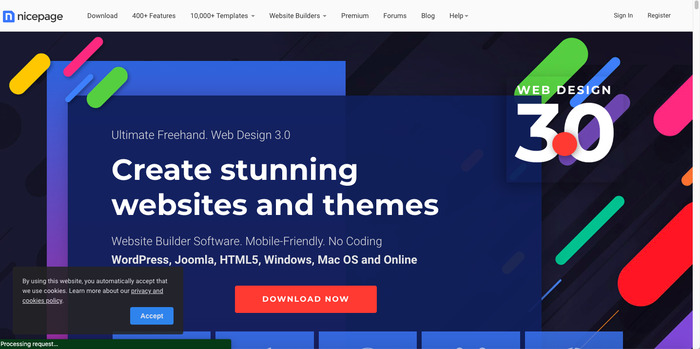 If you wish for an quick way out then Nicepage is one platform which could assist you in designing websites efficiently yet closely controlled designs which would be optimised perfectly well regarding user expected look and feel.
It comes with ready-made blocks and great layouts for PDF documents, eCards or even business cards that could be generated within few clicks owing to its efficient one page builder service.
Elementor: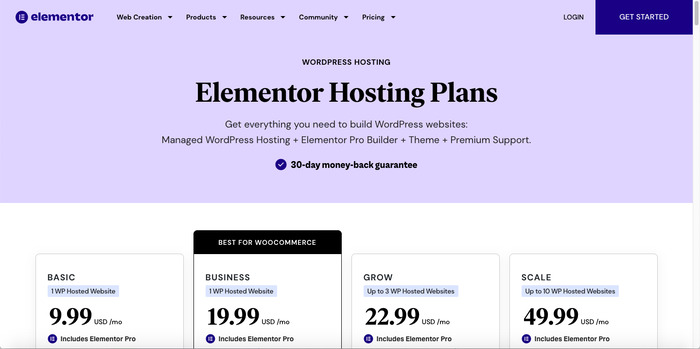 Being an industry leader in WordPress open source plugin development, Elementor offers wide range of functions which can take up any kind of coding related technical responsibilities this would have been the case while using Carrd if you wish to specifically target WordPress related task then this is the most efficient tool for you.
Google Sites: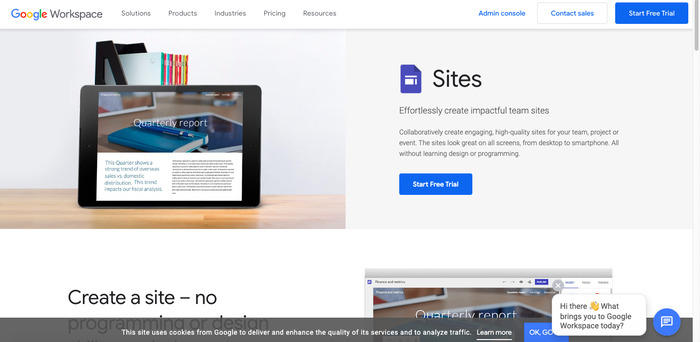 Google sites works best when it comes to planning and organising online materials, managing tasks related small businesses or team collaboration activities; making a website using its drag-drop options couldn't be more easier than what they provide here.
It provides with incredible templates including user assignment tools along with the kind of special formatting presentation ads any content really need.
React Milkshake: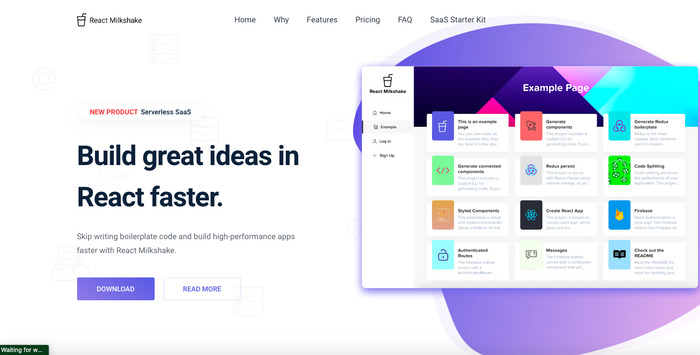 React Milkshake offers an extensive library to its customers, along with the availability of ready-made blocks and design presets that could be customised or combined in order to create something special without having any coding experience whatsoever.
Its easy drag and drop interface makes creating a website quick while also letting users access impressive analytics options plus extra bonuses such as hosting services, backups etc..
Visual Composer: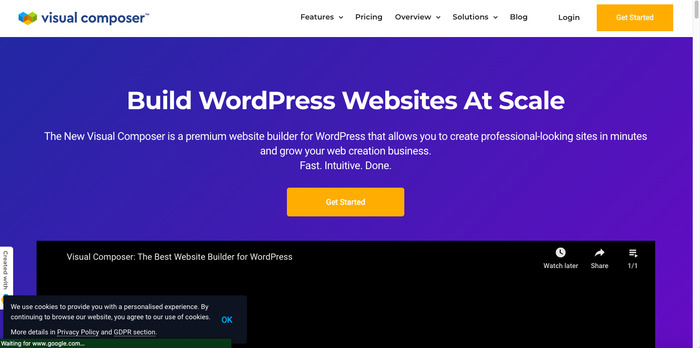 Visual Composer is ideal for creating WordPress sites within minimal time. It offers powerful page builder options plus access to large library of grid image and audio materials, making it incredibly easy to create unique sites without having any knowledge in HTML or CSS.
Also the features included with this make sure that your website remains optimised from an SEO point at all times so you can focus more on business growth strategies rather than structuring texts or links in order to meet the criteria of it.
Carrd FAQs:
Q1. Can I change my plan if I outgrow or upgrade?
Yes, you can easily switch plans when your website requirements grow at any time. All the changes will be reflected instantly so that your customers won't experience any down times during these operations either; and all the previously purchased resources (domains etc) will automatically transfer to the newer plan without having to purchase them again.
Q2. Is there any limitation when it comes to using custom domains?
No, you can choose any domain of your choice regardless of where and how you purchased that – even if from competitors such as GoDaddy or NameCheap etc. As long as those are pointing towards proper DNS addresses then within few minutes these could be setup with Carrd in a hassle-free manner