Crypto trading is a rather complicated process associated with many subtleties. Here it is necessary to understand the peculiarities of the operation of the market and cryptocurrency exchanges, to correctly use all available schemes, information resources, and trading mechanisms. Many repeat the same mistakes all the time and need to analyze actions. Therefore, they constantly lose money.
If you want to trade crypto as efficiently as possible and get a return, then you should master this industry and do your research. The easiest way to avoid significant money losses is to learn from the mistakes of others, conduct thorough market analysis and read experts' opinions. They always recommend how best to invest and what tools to use for this, in order to take advantage of all the benefits. Beginners often face particular difficulties. Listed below are the most common errors and possible solutions to them.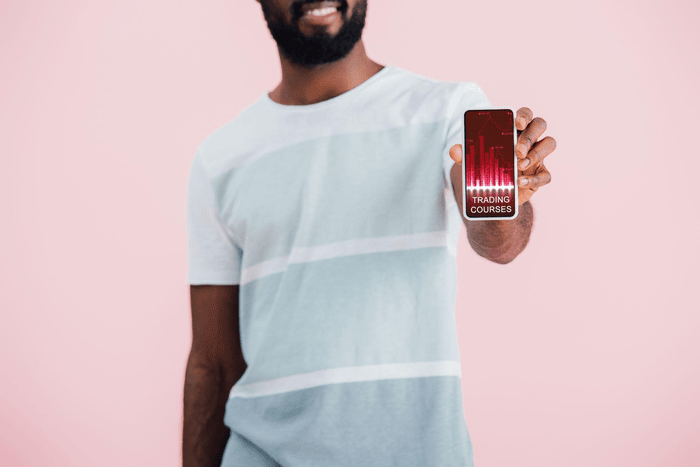 Choosing the wrong trading platform
Before you start trading crypto, you need to choose the right platform. Your efficiency and earnings directly depend on this. Many try to select the first available site about which they need to learn, leading to many future troubles.
To choose the best cryptocurrency exchange for investment, you should pay attention to such subtleties:
Simplicity and convenience of the platform. A cryptocurrency exchange should be simple and understandable to manage, have a straightforward interface, and have all the available elements for use. It is better to look at the reviews beforehand to familiarize yourself with the service's features.

Choice of cryptocurrencies. Significant exchanges offer a wide range of different cryptocurrency pairs. You can choose the best option that will bring you the maximum profit in the investment planning process.

Low commissions and good value. A crypto trading platform should offer relatively low fees for executing transactions and be distinguished by the available value of assets for performing trading operations.

Possibility of direct purchase of cryptocurrency. This significantly reduces the need to perform additional actions and increases data processing activity.

Authenticity and security. The chosen crypto trading platform must have all the necessary security systems to reduce the possible risks of losing funds or hacking personal data.

Availability of training materials. This is essential for beginners who are just starting to work with cryptocurrency exchanges. With the help of educational materials, everyone will be able to choose for themselves the best process for performing trading tasks.

Reliability and personalized support. Proven platforms provide advice on all issues and full consultation at any time.

Useful additional features. Many cryptocurrency exchanges also provide the option to perform other procedures, which significantly increases the level of security for everyone.
The security of the trading platform plays an important role when choosing. For cryptocurrency trading, it is essential to choose only well-known platforms with good information resources, and you can read reviews about them; see reviews. 
Misunderstanding of good investments
To trade crypto, it is essential to understand what investment in cryptocurrency itself looks like. Good examples will help you learn better how to use the available trading tools to make a profit. A promising cryptocurrency for investment has the following characteristics:
Cryptocurrency must have a high level of utility and bring profit to its customers. Such digital assets have a direct impact on the entire ecosystem.

A reliable development team that constantly develops and offers innovative solutions must meet the high requirements of professionalism.

Well-developed documentation should help to learn crypto trading for beginners with minimal risks and costs.

Also, the project should have a unique roadmap for future development so that everyone understands the feasibility.
In a competitive market, it is essential to provide unique capabilities and improvements in many work technologies to handle all significant processes and ensure high quality in the work process. The ability to solve complex problems with cryptocurrency is essential when choosing the best investments.
You should also pay attention to the trading volumes, the market capitalization of the resource, and the list of coins. It is necessary to consider the project's partners and developers. The effectiveness of trading and profitability depends on how carefully you study the issue. 
Lack of information hygiene
It is essential not only to use the best tools for trading crypto. It is also necessary to follow all the news and critically evaluate the tips presented in trading. Not all of these recommendations bring results and are effective for beginners.
Major news portals often use hype topics that only sometimes reveal the whole truth when working with cryptocurrency. That is why reading only outlets with a good reputation and are confident is best. You should also use the advice of only proven, experienced investors who have successful projects and trading results. If you are starting to work in the cryptocurrency market, you should carefully familiarize yourself with worthy modern projects.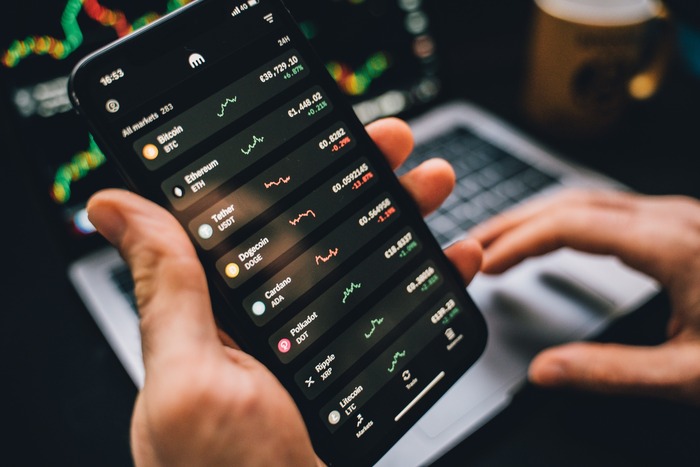 No portfolio diversification
When cryptocurrency trading, you should consider diversifying your digital portfolio to expand your profits and get additional opportunities. It is best to choose several coins for earning at once, as this will increase your chances of increasing profitability. You can develop a complete action plan tailored to your needs and abilities. Use only the most popular and sought-after cryptocurrencies, with less popular young projects offering many prospects.
Diversification is a good option for making money on investments, but it is also essential to understand that it is not worth spending all the money. It is crucial to allocate resources correctly and invest small free amounts, which will allow you to reduce the risk of losing a large amount of money. 
FOMO trading
One of the crypto trading strategies is FOMO, which beginners often use to reduce the risk of losing their assets. Among the distinguishing features are the following:
fear of losing a large amount of money on cryptocurrency investments;

the too-fast sale or purchase of cryptocurrency without prior analysis;

calculate each coin when trading.
It is challenging to eliminate such a trading technique, so it is important to find such a balance to make money without losing much money. It is essential to understand that new opportunities that offer ample investment opportunities appear regularly. 
Lack of market research and lack of understanding of how to make a profit
To achieve efficiency in cryptocurrency trading, studying the market and conducting your research regularly is essential. It is necessary to learn to distinguish between who is telling truthful information and who is providing reliable information. Understanding how advertising works in this industry is essential to plan your investments properly.
Cryptocurrency trading is a process that requires careful planning and effective strategy. The security of assets and your earnings directly depend on this. Read only verified news portals and expert opinions.