Television is undoubtedly one of the most successful mediums for entertainment consumption in the world. In the United States, 99% of households own at least one TV, with over two-thirds owning 3+. Across these devices, around 250 billion hours of television are consumed each year, making this an entertainment stream of mythic proportions.
For decades, TVs would offer a specific set of channels. Known as cable TV, this was purchased as a package, allowing your TV to then show those purchased channels. Each channel would have a routine schedule, following through a set 30 minutes or one hour per TV show slot.
Fast-forward to 2023, and a lot has changed. There are now more channels than ever before, with TV services like Apple TV and Roku allowing users to access on-demand streaming of their favorite shows. As the amount of choice within TV networks has increased, new opportunities for content creators have also started to arise.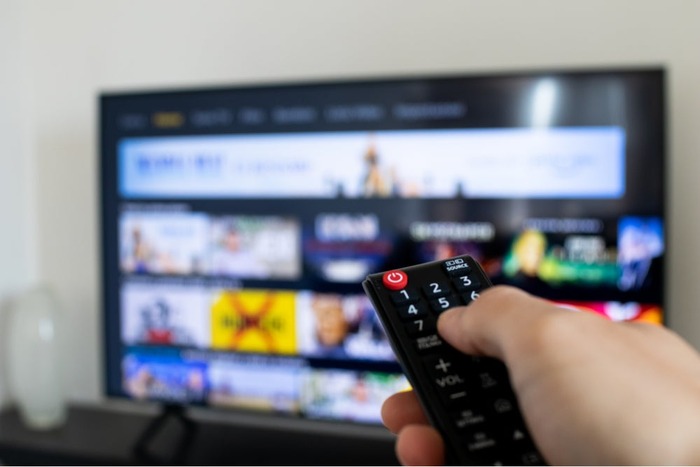 How Streaming Has Changed TV Content Production
The TV industry is almost unrecognizable from how things normally ran around 20-30 years ago. Beyond just improving user consumption, TV has also shifted on the production side, with executives now giving more freedom to creators and new producers. 
Of course, the biggest change has been the arrival and rapid adoption of the streaming industry. Streaming services are now some of the most used apps and TV additions on the planet, with this industry, projected to reach a revenue of $115 billion by 2026. As sites like Netflix, Amazon, Disney+, Hulu, Roku, and HBO have taken over this digital space, there have been a number of knock-on effects:
Consumption Changes –

Streaming services allow consumers to watch content whenever they'd like. Moving away from the traditional TV scheduling structure has allowed people to spend more time watching shows that they're interested in, which further increased viewership.

Advertising Opportunity –

 Many online streaming services are currently releasing package plans that include on-platform ads. These ads play before or during a show, helping to increase revenue from the platform. Due to all TV streaming services being connected to the internet, these apps often have a greater degree of data-driven analytics to use and recommend better ads. 

More Freedom –

Streaming services are famously more flexible with the content that they accept and create, attempting to capture a larger piece of the international streaming market. This has given rise to new genres, experimental movies, and much more content being produced than ever before.
Especially in terms of creative freedom, some streaming platforms like Roku are now even allowing content creators from sites like YouTube to push their content further. By expanding from a site like YouTube into the world of digital streaming, content creators can get even more from their content.
How Content Creators Can Get on TV
With the advancements that have been made to content production and the world of streaming, it's now easier than ever before for a content creator to get onto TV. A few years ago, the only option in this regard would have been to work with TV executives to land a show. This would involve a long process of pitching a company before then being able to start producing.
The world of streaming has brought a new level of flexibility to this service. There used to be a fixed number of channels and time slots, meaning there was only so much content that could be uploaded. Models like YouTube first did away with this strategy, showing the industry the true power of on-demand streaming. Larger streaming services like Roku, Amazon Fire TV, and Apple TV then pushed this even further, creating a boom in the on-demand economy.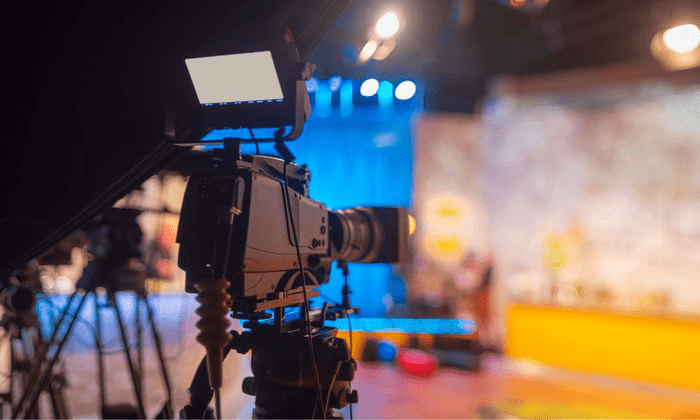 With the current state of streaming, content creators have two pathways to get their content featured on TV. The first and more lengthy process is by learning about the content requirements and specifications for visual TV content. For example, creating 16 x 9 content and understanding the development process from moving from YouTube to Roku.
While there is now demand and availability for content creators to make this leap, it's still not an easy process. At the very least, a creator would need a massive audience of supporters to pull decisions in their favor. That's not to mention the need to search for companies that will partner with a creator to fill ad slots.
Noticing this difficulty, Israel-based tech startup VFR has created a secondary pathway for creators to follow. VFR provides an SDK kit that only requires creators to input one single line of code. With this line, their content is then ready for streaming platforms. This instantly boosts the scope that their content can reach, unlocking a whole new audience.
What's more, VFR also provides advertisements to put on the channels, increasing ad-based income for creators. 
Final Thoughts
The world of content creation is reaching a new era. Where the options for creators used to be limited to social platforms like YouTube or shorter-form TikTok content, that limit is rapidly dissolving. With the rise of streaming services and the ability for creators to port their content onto services like Roku, the possibilities are now endless.
Thanks to new services like VFR that help to launch content creators from these known digital spaces into the world of online streaming, this pathway is now more accessible than ever before. For content creators that are looking to make more money from ad revenue and expand their services, the movement to TV is a new and exciting frontier.