Following the recession and financial crisis of 2020, many individuals are looking for alternative ways to increase their income. However, working multiple jobs simply isn't an option for all. Many are forced to consider more passive sources of income. If you landed in this corner of the internet, then you are likely thinking of making money from crypto. But is that even possible?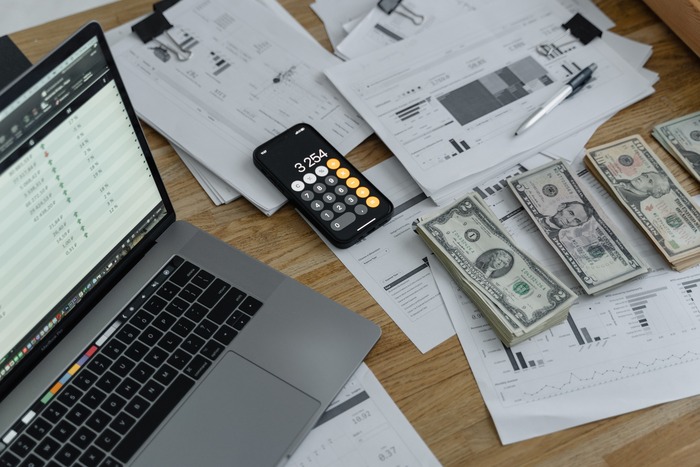 Absolutely. Crypto trading is one popular option for making money on the side. Due to the crypto market volatility, traders can reap the benefits of price fluctuations. Of course, that's not to say crypto trading doesn't come with a considerable risk. However, armed with research and knowledge, anyone can benefit from owning digital currency. Today, we'll introduce you to 6 amazing ways you can make money with crypto. 
Cryptocurrency Explained: What Is Crypto?
Are you completely new to crypto? No problem. Our brief cryptocurrency explanation guide will walk you through the most important info. To start, what exactly is a "cryptocurrency?"
It's a form of digital currency that uses cryptography and operates by employing blockchain technology. The main difference between fiat currency and digital currency is that no central authorities or financial institutions manage the currency. Therefore, digital currencies are free from manipulation, and some may argue inflation, too.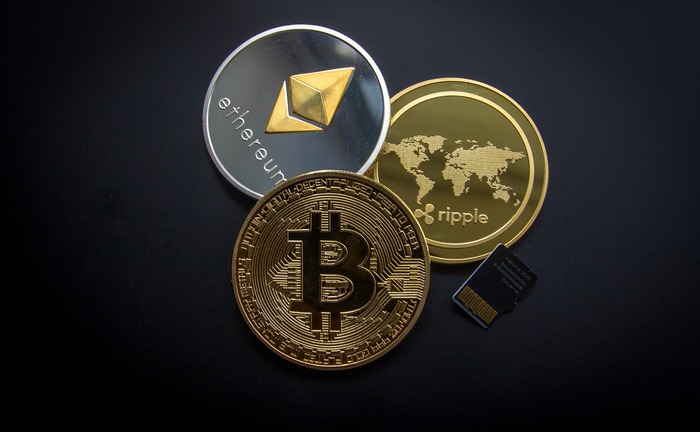 Blockchain technology enables crypto to be extremely safe, as cryptocurrency transactions are approved by members of the network. There are many types of virtual currencies you may come across, with Bitcoin being the staple of all coins. Aside from coins, you can also come across tokens, which are built on top of existing blockchains. They can have a wide range of purposes, including showing ownership of an asset, adding to the security, or providing access to various features. 
Before you buy a crypto coin or token, make sure to research it in detail, understand its application, and review its whitepaper. Doing this can help you decide if coins are the right cryptocurrency investments for you or if you should choose another one. 
How To Get Your Hands on Crypto
So, how does one get to own crypto? Well, generally, you have three options. You can visit a cryptocurrency exchange and buy it there. You may also buy it from a crypto broker, or you can mine it. For those with the ambition to mine crypto, we'd hate to break your bubble, but you'd need A LOT of computing power to mine a coin. 
To be more specific, you'd need about 1500 kWh. This is the amount of energy consumed by an average American home over the course of 13 years. So, for now, we'd say it's best to stick to the first two options. 
For option number one, you'd need to create an account at a cryptocurrency exchange and start building a portfolio. We typically recommend cryptocurrency exchanges and trading platforms for people with a bit of experience and understanding of the cryptocurrency market. 
That's because you usually need to read charts to come up with long or short-term investment strategies, and it generally takes some getting used to. If this sounds like something you want to try, you can buy digital currency from cryptocurrency exchanges like crypto.com.
Option number two is one we recommend to beginners or those who are struggling to make money using a cryptocurrency exchange. By pairing with a crypto broker, you will benefit from working side by side with a representative who can answer all your questions. They can share valuable insight, educational materials, trading tools and a plethora of crypto assets to choose from. 
This is generally a great option for anyone who wants some help and likes to stay a few steps ahead of other traders. If you are looking for a tried and tested crypto-matching platform, check out Immediate Connect.
Where To Store Crypto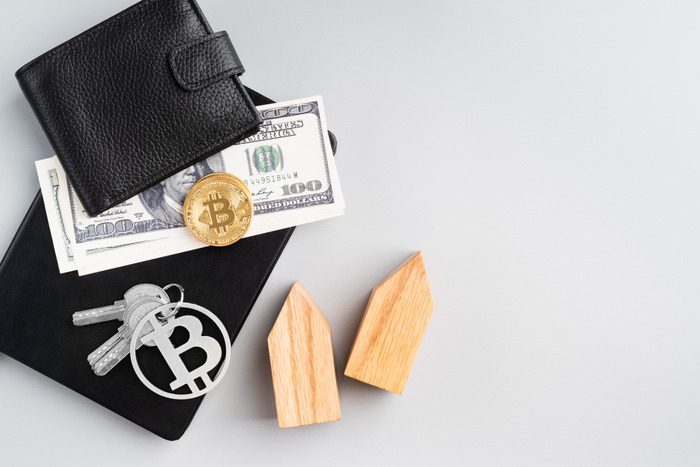 Finally, you'll need to find a place to store cryptocurrency. Depending on what you plan to do with your own cryptocurrency, you may want to choose between a digital wallet and a physical wallet. Those who intend to keep a lot of virtual currency should switch to hardware wallets, as these are much safer than the alternative.
6 Methods of Earning Money Through Crypto
Let's get into the meat of our guide – what are some great ways to make money with digital assets? We picked the most popular methods of earning crypto that you can try as soon as you finish this article. 
Of course, the most popular way is to trade crypto, and you have likely heard of it already. As a proud cryptocurrency owner, you can pay attention to price swings and attempt to sell when prices peak. There are different types of trading, including:
Day trading:

It involves selling your crypto assets fast to profit from small price peaks. Typically, you do this in the short term, buying and selling within a day or two, hence the name.

Swing trading:

Similar to day trading, but the period is longer, and you attempt to benefit from medium-term price movements.

Trend training:

Involves paying attention to trends in the cryptocurrency market, aiming to benefit from the buzz surrounding a certain asset. 

Range trading:

When range trading, investors focus on trading within specific price boundaries, buying at the lower range and selling at the higher. 
When crypto trading, it's important to implement technical analysis and study patterns and charts. Additionally, you should also employ fundamental analysis and study factors that can have an effect on a coin or token. These include cryptocurrency market demand, technology, use cases, and trends.
Otherwise known as "HODLing" or long-term investing, it's another option to make money with crypto. You don't have to do as much here, but research is still a big part of your decision-making. Specifically, you should consider multiple coins to buy and hold, preferably ones that won't drop in price but the opposite – increase their value in the future. 
Great and established options are always Bitcoin and Ethereum, but you could also find other suitable choices with real-world applications. If you decide to work with a broker, you can always reach out and ask them for advice on choosing an asset. 
If you already own some crypto and are planning to hold onto it for the long term, you can choose to stake some of your crypto assets. Staking enables you to lock a sum of your holdings for a period of time, and in return, you can receive rewards. Usually, you can get a percentage of your cryptocurrency investments back or reap other perks, like discounts on transaction fees, for example. 
Additional reading: How To Start Staking Crypto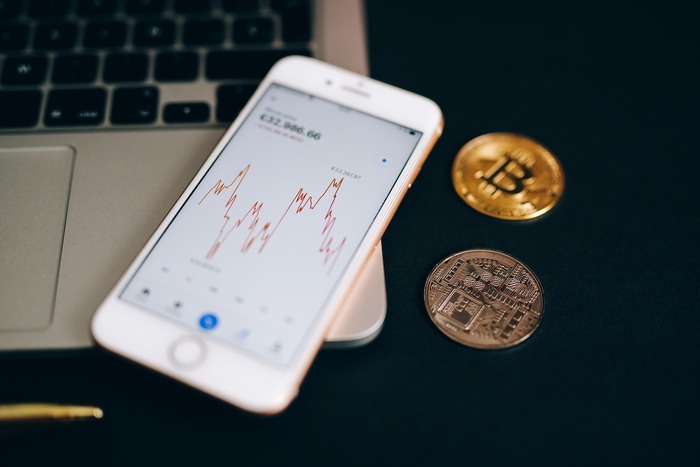 What if you don't have enough money to invest in digital assets? Are there ways you can earn it and make money from scratch? Surprisingly, the answer is yes. Have you considered geo-mining? It's a simple process – all you have to do is download a mining app and switch it on any time you commute somewhere. Your smartphone can process data based on your location, and in turn, you will receive some crypto. 
This option is perfect for people who commute to work every day, go out of town on weekend getaways, or have a job related to traveling long distances. After you have mined for long enough, you can exchange your tokens for crypto. You can check out the COIN app if you want to try this process!
Once again, if you decide to hold on to your crypto for some time, you can choose to lend it and earn interest. You can do this on plenty of DeFi platforms such as Uniswap, Aave, and Compound. Your preferred cryptocurrency exchange might also provide a lending option. 
Lastly, if you are working as a freelancer, you can urge your clients or followers to pay you in crypto. Many YouTubers and influencers set up crypto wallets just to receive gifts, donations, and payments in crypto. In fact, the popular meme coin Dogecoin is a favorite among influencers, who urge their followers to tip them in DOGE. Alternatively, you can find jobs that are specifically paid in crypto, such as writing, coding, or designing. 
Final Tip
We want to give you an extra tip! Did you know you can mine crypto when exercising? If you use Fitbit, you can connect it to a FitCoin app. Every time you complete some exercise, you get to mine a little bit of Fitcoin! And that Fitcoin you can easily turn into Bitcoin and sell it at your preferred exchange. It's pretty cool, right? 
Conclusion
Congratulations, you have reached the end of our cryptocurrency explained guide! We hope you discovered some clever new ways of earning money using crypto. Whether you decide to invest, trade, geo-mine, or do an hour's worth of exercise, remember entering the crypto space takes dedication. Make sure to stay informed, adapt, and keep chasing your goals!