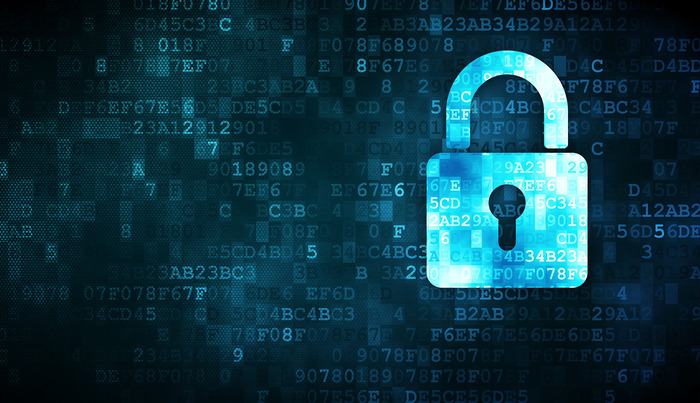 Cybersecurity is a growing concern for businesses worldwide, with new threats emerging daily. And sadly, a lot of attacks happen because employers fail to prepare their staff ahead of time.
In this article, we'll go through some of the most common attacks you must be aware of in 2023. We'll highlight recent research to see which areas businesses feel most unsafe in and share easy ways to defend yourself against any attack.
Cyberattacks Are a Growing Problem in Business.
A report by Travelers Risk Index in 2023 found that since 2015, the number of businesses that have been victims of a cyberattack has more than doubled, with a dramatic 130% increase from previous years.
Some of the biggest concerns include unauthorized access to financial accounts (57%), security breaches (56%), and employees putting information or systems at risk (52%).
Despite these emerging threats, the report found that at least 25% of businesses were not implementing the most basic cybersecurity practices. With remote working set to continue in many workplaces, the report concluded that concerns over cyber security will no doubt increase as time goes on.
So, what exactly should you be wary of? And more importantly, how do you keep you and your employees safe?
3 of the Most Common Cyber Threats
Below are three of the most common kinds of attacks:
Phishing is when a hacker impersonates a legitimate source and uses personal information to build a relationship with their victim. They will then try to convince that person to click a bad URL, download an infected file, or share sensitive information.
Though most commonly done through emails, phishing can be done through SMS text messages, social media, and phone calls and can target virtually any person across your entire business.
Often, hackers will scrape private information from their victims and use this to build a relationship quickly and convince them of their authenticity. Common defenses against phishing include:
Train staff to identify and report fraudulent emails. 

Set up multi factor authentication to protect login information.

Limit sensitive information on websites and social media, such as employee email addresses and phone numbers.
Malware is any software that intentionally harms or exploits a device or network. It includes everything from Trojans and viruses to spyware, ransomware, keyloggers, and worms.
Unfortunately, new types of malware are developed daily to infect businesses. Once downloaded, they can quickly spread across the network and cause significant damage to a business in a short period.
To keep safe from malware, regularly update your devices and antivirus software to avail of the latest security protections. Perform routine scans for viruses, and be wary of opening and downloading email attachments or clicking on suspicious URLs. Employees should avoid connecting USBs and flash drives to work equipment and using work devices for personal use.
Denial of Service (DoS) Attacks
A DoS attack is when a website or network is flooded with false requests, overloading the server and disrupting regular business. Authentic users are denied the ability to use a website or service.
Businesses often overlook the damage a DoS attack can have. While there's no data breach per se, your business might be offline for some time, costing you time, money, and a hit to your reputation. 
Common ways to reduce or eliminate DoS attacks include monitoring your website's performance, identifying suspicious web traffic and blocking its respective IP address, and installing a firewall to protect genuine user activity.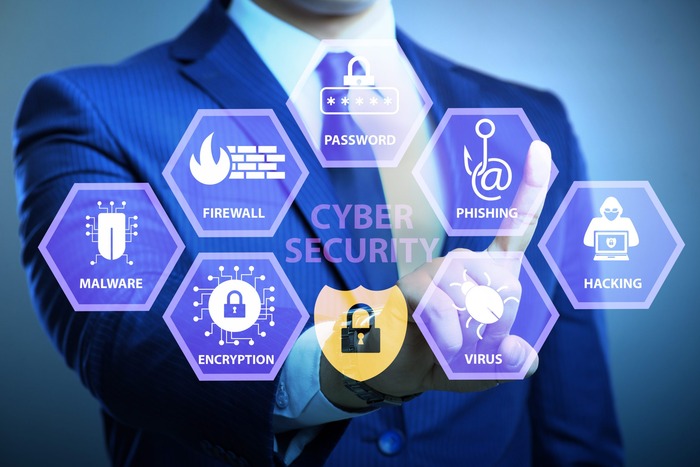 3 Easy Ways for Businesses to Stay Protected
As scary as cyberattacks might seem, there are plenty of ways to protect yourself and your business against common threats. They include:
Strengthen Your Passwords and Logins
Passwords are at the center of cybersecurity. The more complex your passwords are, the harder it is to crack them. Therefore, you should encourage employees across your business to strengthen their logins.
Some practical ways of doing this include setting longer passwords that use a mixture of upper and lower case letters, numbers, and symbols. You can also activate multi factor authentication, which asks employees to verify their identity upon login.
Finally, train staff to practice proper password hygiene. Never use personal details, common phrases, or the same password for multiple accounts. 
Use a Virtual Private Network (VPN)
A VPN is an innovative cybersecurity tool that keeps your personal and business information private. It's fast becoming an essential tool for remote workers working with sensitive business information off-site.
A VPN encrypts your online activity data so no prying eyes can spy on your screen. It can be used on various devices, including computers, laptops, tablets, and smartphones, to hide your IP address.
You might ask, 'Why hide my IP?' in the first place. By disguising your IP address, a VPN makes it appear you're online from elsewhere. This improves security on public Wi-Fi networks, prevents tracking, and helps keep all online conduct private.
Create and Follow an Incident Response Plan
Businesses often fail to realize that being proactive is instrumental to defending themselves from cyberattacks. For this reason, an incident response plan is an essential document. It should detail how your business will detect, respond to, and help minimize the effects of a breach. 
An effective plan should cover a variety of scenarios and cyberattacks and involve all departments of your business. The plan should highlight the key people responsible for actions, prepare employees, and detail how they report and contain an incident. 
A response plan will promote fast communication and reactions, improve staff confidence and competence, and inform future planning.