The IOS app store run by Apple has become a key marketplace for iPhone and iPad users to find all of the software apps that they use on a daily bases. Whether you are online banking on using social media there is almost always an app version that has been optimized for use on your device and they often are a lot easier and quicker to navigate.
The invasions of smartphone technology including touch screens has driven the increase in app development as website providers quickly learnt that the usual website format want always user-friendly when opened on a touchscreen device. The app marketplace to date is full of wonderful apps of all different categories meaning that users can find anything they need at the touch of a screen.
We explain some of the different types of apps available on the app store below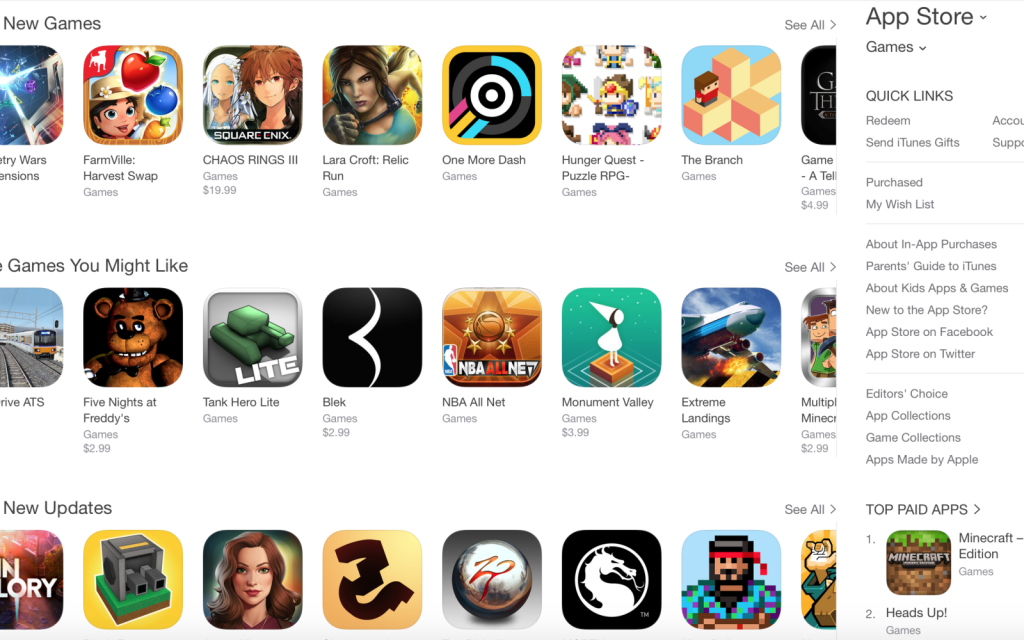 Games
As soon as you open the app store you will quickly find that it is clearly split into two divisions. One of them being the games section. Gaming on smartphones and tablets has become very popular meaning that the sheer number of apps available for download in this category has increased drastically. To help navigation the games section is split into categories. There are AR Games, Indie games, Action games, Arcade games, puzzle games just to name a few.
There are also gambling apps that fall under the gaming category available. All of the major bookmakers have developed apps for their customers to use. is a prime example of a website that has developed its own app to allow players to gain a better experience from their service.
Apps
Apps are the second division and contain a very large variety of all different types of apps available for download. As you can imagine this is once again further categorized to allow users to find the types of apps that they are looking for. You can find AR apps which provide a cool new experience using augmented reality technology. A great example is an app called 'explore the night sky', this app allows you to point your phone camera at the sky and the screen will tell you names of all of the stars that you can see.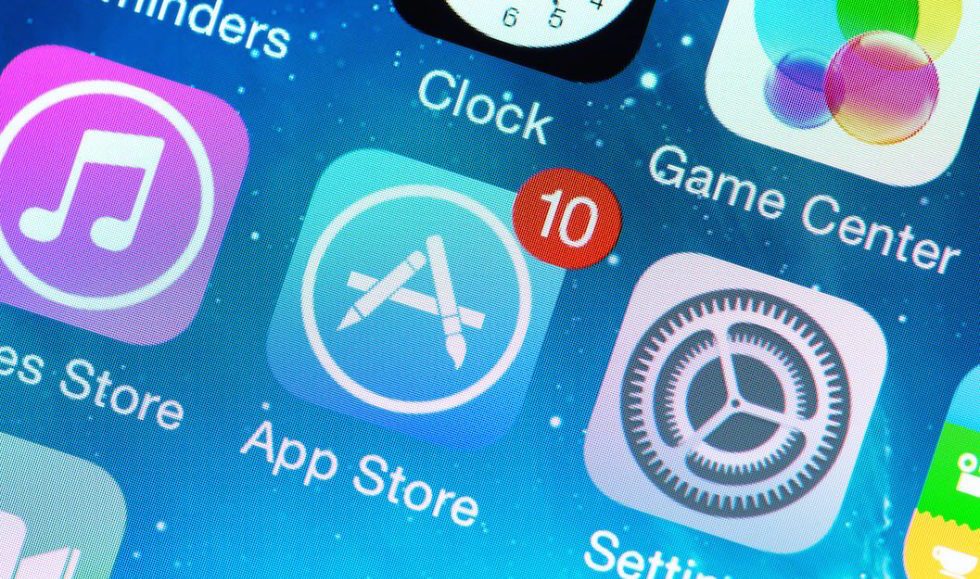 One of the most popular types of apps is the social media section. Here you can find the likes of Facebook, Snapchat and Instagram which allow you to share and connect with friends and family from across the world. With these types of apps, you also get the supporting apps that link with them such as 'Instagram' which allows you to download pictures from your Instagram app by using its service.
In 2018 one of the biggest app categories is the health and fitness apps. Within this, you can find different apps that are created to help you maintain your health and fitness through live data tracking and tips/advice. With the addition of smartwatch technology, this category has boomed as users can use their new devices to link to apps that hold all of the hard work that they have put in.
Sports apps are another big favourite with avid sports fans needing a way to be able to keep track of all of the latest scores and sporting news. These apps are usually information based giving the users live updates during events or even the biggest stories as they happen. Being apple to be always in the know is a must for the most loyal fans. Sky Sports football scorecenter is one of the most popular on the UK apple store.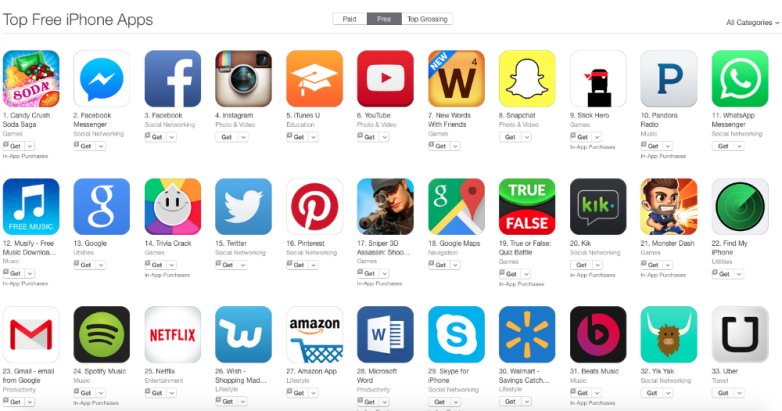 These are just an extremely small number of the different types of apps and categories available on the app store. There is an extremely helpful search function that allows you type the app that you are looking for and will narrow down the enormous selection that you are presented with. What are you waiting for go and take a look for yourself?