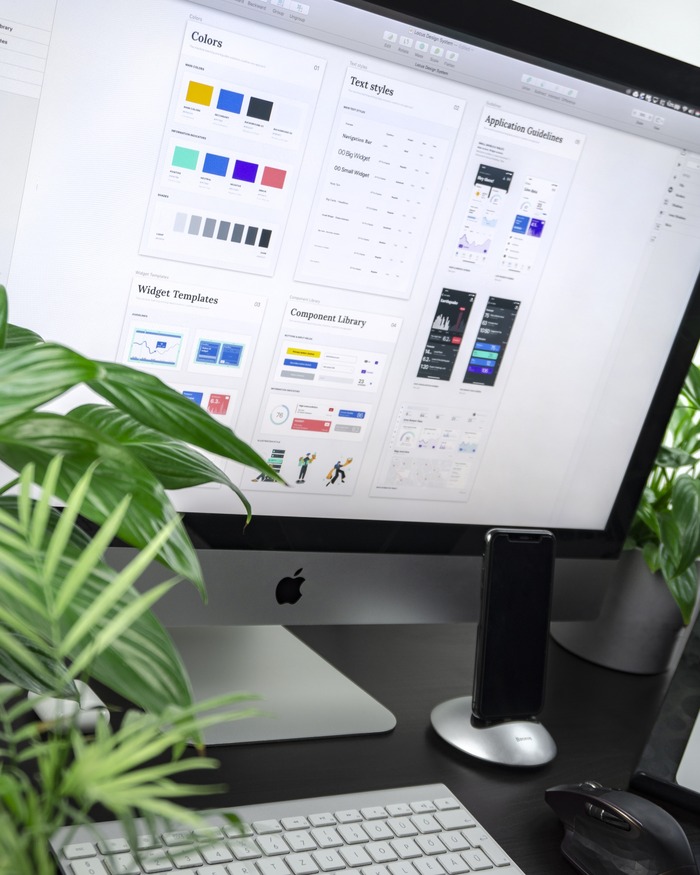 In today's rapidly digitizing world, the way businesses present themselves online has become as critical as their physical storefronts, if not more so. With an increasing number of transactions, interactions, and engagements happening over the internet, digital design emerges as a cornerstone of effective business strategy. 
The emphasis is not just on having an online presence, but on optimizing it in a manner that appeals to users and drives business growth. Recognizing the intricacies and importance of this realm, many businesses choose to work with a digital product design agency, ensuring they tap into specialized expertise to achieve the best results. 
If you're still thinking that digital design is about making things look good, then keep reading to find out its real business value. 
Understanding ROI in the Context of Digital Design
ROI, or Return on Investment, is a metric that businesses use to quantify the profitability of an investment in relation to its cost. In the realm of digital design, ROI doesn't just refer to monetary returns; it encompasses the value derived in terms of user engagement, brand recognition, customer loyalty, and more.
In terms of digital design, ROI can be estimated with:
Conversion Rates:

One of the most direct metrics to track. A well-designed interface can lead users smoothly down the conversion funnel, whether that's making a purchase, signing up for a newsletter, or any other desired action. Enhanced design can drastically improve these rates, offering a clear ROI.

User Engagement Metrics:

This includes average session durations, bounce rates, and page views. Superior design tends to keep users engaged for longer periods, signifying they find the content appealing and easy to navigate.

Brand Recognition and Loyalty:

Although harder to quantify, a unique and consistent design can leave lasting impressions on users, making them more likely to recall and return to the brand in the future.
Direct Benefits of Investing in High-Quality Digital Design
Businesses, irrespective of their size or industry, can harness several immediate benefits from prioritizing digital design:
Higher Conversion Rates
An intuitive design that resonates with users can guide them seamlessly to desired actions, translating to increased sales, sign-ups, or other conversions. For instance, a well-placed call-to-action button, with the right color and text, can significantly improve click-through rates.
Improved User Experience
A design that is intuitive and user-centric ensures users can quickly find what they're looking for. This reduces frustration and enhances the overall experience, making users more likely to return and engage with the platform.
Enhanced Brand Image
A consistent and professional digital appearance strengthens brand identity. Users often equate the quality of design with the quality of services or products offered, making good design crucial for building trust and credibility.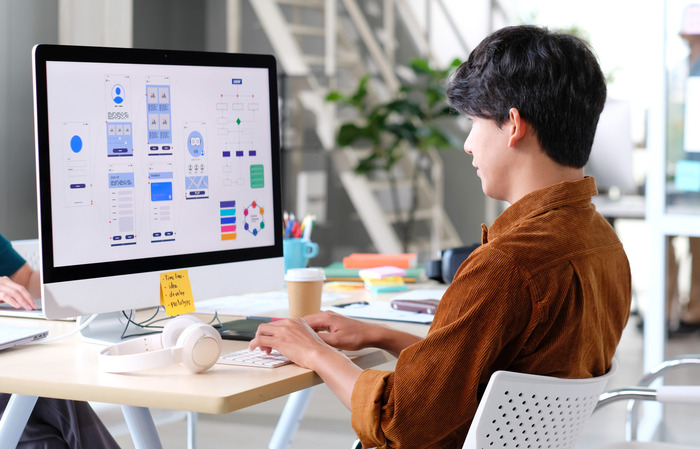 Long-Term Advantages for Businesses
While the immediate ROI from investing in digital design is tangible and quantifiable, the long-term benefits, although sometimes subtler, can be even more transformative for a business:
Reduced Development Costs in the Long Run
It might seem counterintuitive, but investing in high-quality design from the outset can save money. How? A well-thought-out design requires fewer iterations, reduces the need for extensive modifications, and can prevent costly overhauls down the line.
Increased Customer Loyalty
A user-centric design doesn't just facilitate one-time transactions; it builds relationships. When customers consistently enjoy a positive experience with a platform, they are more likely to return. Over time, this builds loyalty, turning occasional users into dedicated brand advocates.
Future-Proofing the Business
The digital landscape is ever-evolving. By investing in adaptable and forward-thinking designs, businesses ensure they remain relevant and competitive, even as technologies and user preferences shift. This proactive approach can mitigate the need for frequent, costly revamps.
Building a Solid Foundation for Digital Marketing
A well-designed platform acts as a force multiplier for digital marketing efforts. Whether it's an email campaign, social media advertisement, or pay-per-click marketing, users directed to a beautifully designed and user-friendly platform are more likely to engage and convert.
Boosting Word-of-Mouth Referrals
Happy users talk. In an age where personal recommendations and online reviews play a massive role in shaping purchasing decisions, ensuring users have positive interactions can lead to organic referrals, further amplifying the business's reach and credibility.
Final Thoughts
The digital realm is more than just a space—it's a dynamic environment where businesses and customers interact, transact, and form relationships. As the first impression many users will have of a business, and the primary touchpoint for many others, digital design is far from a superficial concern. 
It's a foundational element of modern business strategy. Investing in high-quality digital design is more than an aesthetic choice; it's a decision to prioritize user experience, optimize conversions, and future-proof a business in a rapidly evolving landscape.