Managing finances can be a challenging task for any small business owner. From keeping track of expenses and income to ensuring accurate bookkeeping and tax compliance, it's essential to have a reliable system in place. That's where small business finance management software comes into play, providing a comprehensive solution for all your financial needs. But what exactly is finance management software, and how can it benefit your small business? Let's dive in.
What is Small Business Finance Management Software?
Small business finance management software is a digital tool designed to simplify and streamline the financial processes of a small business. It automates various tasks, such as invoicing, expense tracking, and payroll, making it easier for business owners to stay on top of their finances. Providing an integrated platform for managing all aspects of business finances, reduces manual effort and increases overall efficiency.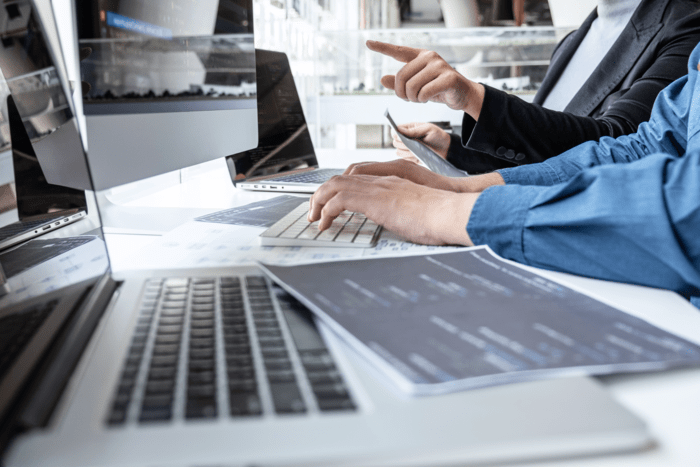 The Key Benefits of Finance Management Software for Small Businesses
Time-saving and efficient
One of the main advantages of using finance management software is the time it saves. By automating repetitive tasks, such as data entry and generating financial reports, you can focus more on growing your business.
Enhanced accuracy
Manual bookkeeping can lead to errors and discrepancies. Finance management software minimizes these risks by automatically calculating totals and tracking transactions, ensuring your financial data is accurate and up-to-date.
Improved cash flow management
Effective cash flow management is crucial for any small business. Finance management software enables you to monitor your cash flow with real-time data, helping you make informed decisions and prevent potential financial issues.
Simplified tax compliance
With finance management software, you can easily generate tax reports and maintain accurate records, making it easier to comply with tax regulations and avoid penalties.
Customizable features
As every small business has unique needs, finance management software typically offers customizable features. This allows you to tailor the software to your specific requirements, ensuring seamless integration with your existing processes.
Choosing the Right Finance Management Software for Your Small Business
When selecting the ideal finance management software for your small business, consider the following factors:
Ease of use: Look for software that is user-friendly and easy to navigate, minimizing the learning curve for you and your team.

Integration capabilities: Choose software that can integrate with other tools you're already using, such as accounting software, payment gateways, and CRM systems.

Scalability: As your business grows, your financial management software should be able to grow with you, offering additional features and capabilities when needed.

Pricing: Compare different pricing plans and choose one that fits your budget and offers the features you need.

Customer support: Opt for a provider that offers reliable customer support to ensure you have assistance when needed.
By implementing small business finance management software, you can take control of your financial future and set your business up for success. With the numerous benefits it offers, including time-saving efficiency, improved accuracy, and simplified tax compliance, it's no wonder more and more small business owners are choosing to invest in this essential tool. Take the time to research and find the perfect fit for your business needs, and watch your small business thrive.