Today`s breakneck pace of life is stressful for most people. The reason is simple and it is instability. However, since stablecoins emerged in the cryptocurrency market, investors and traders can finally find a rare and vital feeling of security amidst volatile markets. In this article, we will have a closer look at what stablecoins are and what benefits they provide for traders and investors. Read on to find out how to swap BUSD to USDT online and how this will help you to improve your investment portfolio.
What are Stablecoins?
A stablecoin is a type of cryptocurrency designed to maintain a stable value by being tied to a specific asset, such as a fiat currency (US dollar, Euro), or a commodity (gold). Unlike other cryptocurrencies that can experience significant price volatility, stablecoins aim to provide stability and reduce the impact of price fluctuations, making them more suitable for everyday transactions and as a store of value. Here are 3 stablecoins that are showing the best potential for crypto investors nowadays.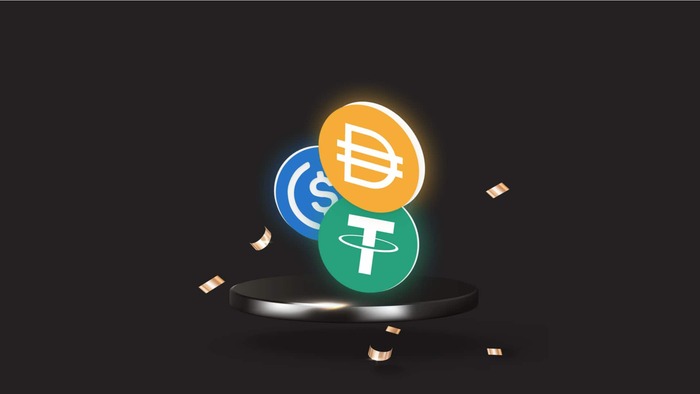 BUSD
BUSD is one of the most popular stablecoins in today`s cryptocurrency market. It was launched in 2019 by Binance, a leading cryptocurrency exchange. As a fiat-backed stablecoin, BUSD is designed to maintain a stable value by being pegged to the US dollar at a 1:1 ratio. This means that for every BUSD token in circulation, an equivalent amount of US dollars is held in reserve. BUSD is globally accessible and can be used by anyone with internet access, regardless of geographical location. Its stable value and compatibility with popular wallets and exchanges make it widely accepted within the cryptocurrency community.
Tether (USDT)
USDT is a widely used coin backed by offshore banks which means that Tether Limited (the coin creators) can provide their services to US citizens, but is not regulated by US agencies. USDT is widely accepted and traded across numerous cryptocurrency exchanges and platforms. Its widespread usage and liquidity make it readily accessible to users, allowing them to seamlessly trade, transact, and participate in various crypto-related activities.
USD Coin (USDC)
USDC is an ERC-20 token built on the Ethereum blockchain and is governed by a consortium called Centre, which includes Coinbase and Circle as founding members. It operates in accordance with regulatory frameworks. Circle, one of the founding members of Centre, is a regulated financial institution, adding an extra layer of compliance and oversight. This compliance can provide added confidence to users and attract institutional investors who prioritize regulatory compliance.
Benefits of using Stablecoins
As real-life assets back the stablecoins, their value is more stable. This provides a reliable medium of exchange within the cryptocurrency ecosystem and enables users, both traders, and investors, to use cryptocurrency for everyday transactions and payments. 
Cross-Border Transactions
Stablecoins have brought about a transformative change in cross-border transactions, offering a rapid and cost-efficient alternative. Their extensive acceptance on trading platforms and exceptional liquidity make stablecoins the perfect solution for converting seamlessly into fiat currencies. As a result, they have become the preferred option for conducting swift and economical international payments.
Accessibility and Adoption
Stablecoins are widely accepted on trading platforms, exchanges, and payment networks, making them easily accessible to users. Their extensive acceptance and integration into existing financial infrastructure enable seamless conversion to fiat currencies and facilitate cross-border transactions.
Numerous stablecoins place a strong emphasis on regulatory compliance, forging partnerships with reputable financial institutions, and adhering to established regulatory frameworks. This commitment to compliance holds significant appeal for institutional investors and users who value stringent regulatory oversight and accountability. Furthermore, by establishing this bridge between the traditional financial system and the cryptocurrency ecosystem, stablecoins cultivate trust and pave the way for broader acceptance and adoption.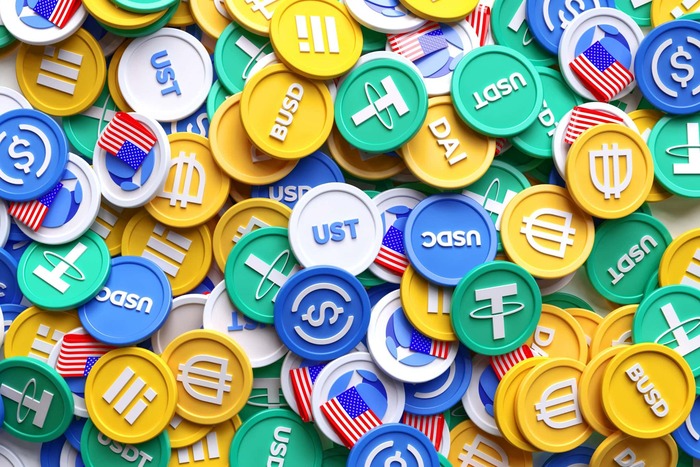 Use Cases
When it comes to any kind of cryptocurrency, ordinary users' main question is, "How can it be used?" Stablecoins` stability has made them an increasingly popular choice for individuals and businesses seeking a reliable and efficient medium of exchange within the crypto ecosystem
Stablecoins can serve as a reliable store of value in volatile markets. Users can protect their funds against market downturns or preserve value during economic uncertainty by converting their assets into stablecoins. This stability also makes stablecoins famous for hedging against crypto market volatility, allowing users to mitigate risk and protect their investments.
Also, cryptocurrencies like USDT or USDC offer an opportunity for financial inclusion, especially in regions with limited access to traditional banking services. By providing a borderless and low-cost solution, stablecoins enable individuals to send and receive money globally without the need for intermediaries. This has the potential to empower individuals in underserved areas, reducing remittance costs.
Last but not least: Stablecoins can facilitate seamless and efficient transactions in e-commerce and micropayments. With their low fees and fast settlement times, stablecoins provide an ideal payment method for online purchases and digital services. They enable microtransactions and can be integrated into various platforms, facilitating instant payments for digital content, subscriptions, and in-app purchases.
Conclusion
Stablecoins have emerged as a transformative force in the cryptocurrency landscape, offering stability, efficiency, and versatility in a rapidly evolving digital economy. With their focus on regulatory compliance, partnerships with established financial institutions, and adherence to regulatory frameworks, stablecoins have garnered trust and appeal from both institutional investors and users seeking accountability. From facilitating cross-border payments and driving decentralized finance to serve as a reliable store of value and empowering financial inclusion, stablecoins have revolutionized the way we transact, invest, and engage in the digital ecosystem. As the adoption and innovation surrounding stablecoins continue to expand, their impact is poised to reshape the financial landscape, paving the way for a more accessible, efficient, and inclusive global economy.