The holiday season is near, and the joy of giving and receiving gifts comes with it. This article will look at the benefits of Flexible Payments for holiday shopping and provide valuable tips to make your shopping experience a breeze.
Understanding Flexible Payment Options
Before diving into the holiday shopping frenzy, it's crucial to understand what flexible payment options entail. Flexible payment options refer to various methods that allow shoppers to make purchases without paying the full amount upfront. These options may include installment plans, buy now, pay later services, or deferred payment arrangements.
Flexible payment options have gained popularity due to their convenience and ability to provide financial flexibility to consumers. They allow shoppers to spread the cost of purchases over time, making it easier to manage holiday expenses without burdening the budget.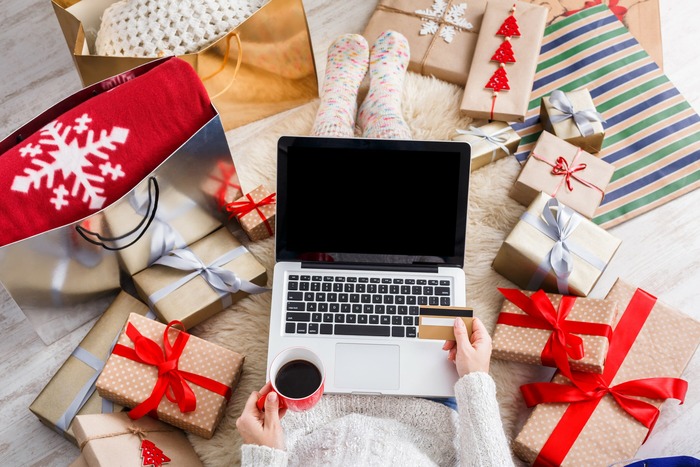 Advantages of Using Flexible Payment Options
Using flexible payment options for holiday shopping offers numerous advantages. One of the most significant benefits is the ability to spread the cost of purchases over time. This helps ease the financial burden during the holiday season when expenses pile up. Additionally, flexible payment options often come with low or zero-interest rates, making them more affordable than traditional credit cards or loans.
Furthermore, flexible payment options eliminate the need to carry large amounts of cash or rely solely on credit cards. With a flexible payment plan, shoppers can make purchases without worrying about immediate payment and select a repayment plan that suits their financial situation.
Budgeting for Holiday Shopping
While flexible payment options provide convenience, starting the holiday shopping season with a budget is essential. Set a spending limit for each person on your gift list and stick to it. A well-planned budget helps you avoid overspending and ensures you won't be burdened with excessive debt after the holidays.
Creating a holiday shopping budget requires careful consideration of your financial capabilities. Note of your current financial situation, including income, expenses, and outstanding debts. Allocate a portion of your budget for gifts, decorations, and other holiday-related costs, and be disciplined in sticking to it.
Comparing Flexible Payment Services
With the increasing popularity of flexible payment services, comparing different providers and their terms is crucial. Look for services that align with your needs and financial situation. Some providers may offer longer repayment periods, while others might have lower processing fees. By comparing options, you can make a decision and select the service that best suits your requirements.
When comparing flexible payment services, consider factors such as interest rates, repayment terms, and additional fees or penalties. Some providers may offer promotional deals or discounts, especially during the holiday season, so keep an eye out for such offers to maximize savings.
Understanding Terms and Conditions
Before opting for a flexible payment option, take the time to read and understand the terms and conditions. Pay attention to repayment schedules, interest rates, and any additional fees. Avoiding any surprises and ensuring a smooth shopping experience begins with reading the fine print.
Some flexible payment services may have strict penalties for late payments or missed deadlines. Make sure you are aware of these conditions and plan your payments accordingly to avoid any unnecessary costs. If you have any concerns, never hesitate to contact the service provider for clarification.
Staying Organized with Payment Dates
With multiple purchases and flexible payment arrangements, losing track of due dates is easy. Create a calendar or set reminders for payment dates to avoid late fees or penalties. Staying organized will also aid you to manage your finances more effectively during the holiday season.
Consider setting up automatic payments or alerts on your mobile devices to remind you of upcoming payment deadlines. This way, you can ensure timely payments and avoid any disruptions to your flexible payment plan.
Using Rewards and Discounts
Many flexible payment services offer rewards programs or discounts for using their platforms. Take advantage of these incentives to save on holiday purchases. Some credit cards may also offer cashback or reward points for specific transactions, providing additional savings during the holiday shopping season.
Remember the terms and conditions to maximize your rewards when using credit cards or loyalty programs. Some programs may restrict the types of purchases eligible for rewards, so check the details to ensure you get the most out of these benefits.
Avoiding Impulse Buying
The holiday season can be filled with tempting offers and enticing deals. However, resisting the urge to make impulsive purchases that may not align with your budget is essential. Stick to your planned shopping list and only buy items you genuinely need or plan for.
To avoid impulse buying, take some time to plan your holiday shopping. Create a list of the gifts you want to purchase and set a budget for each item. Having a clear idea, you can stay focused and avoid overspending on unnecessary items.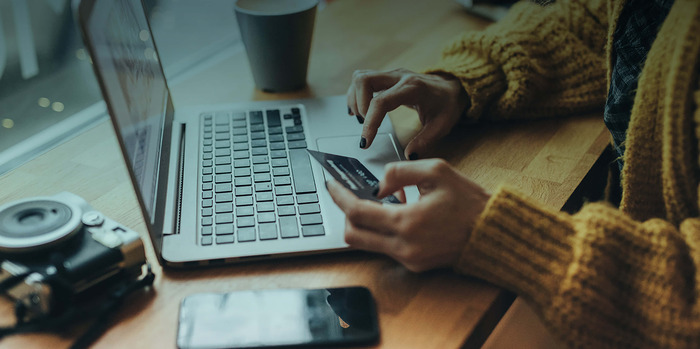 Using Flexible Payment Options to Manage Expenses
As the holiday season approaches, the financial burden of gift shopping, travel expenses, and entertainment can be overwhelming. Flexible payment options can be valuable in managing these expenses and avoiding financial stress.
Use flexible payment options for significant purchases, such as electronics or furniture, to spread the cost over several months. This way, you can enjoy the benefits of these items without putting a strain on your budget.
Moreover, some retailers offer special promotions or discounts using their in-house flexible payment services. These incentives can increase your overall savings and make holiday shopping more affordable.
Conclusion
During the holiday season, you can embrace Flexible Payments for stress-free holiday shopping. Understanding the benefits and advantages of these options, setting a budget, and comparing different providers are crucial steps in making informed decisions.
By staying organized with payment dates and leveraging rewards and discounts, you can make the most of flexible payment options while managing your finances effectively.
This holiday season, make your shopping experience joyful and hassle-free with the help of flexible payment options. Remember to stay disciplined, avoid impulse buying, and keep your financial goals in mind.
With these tips in mind, you can make the most of the holiday season without breaking the bank. Happy holiday shopping!