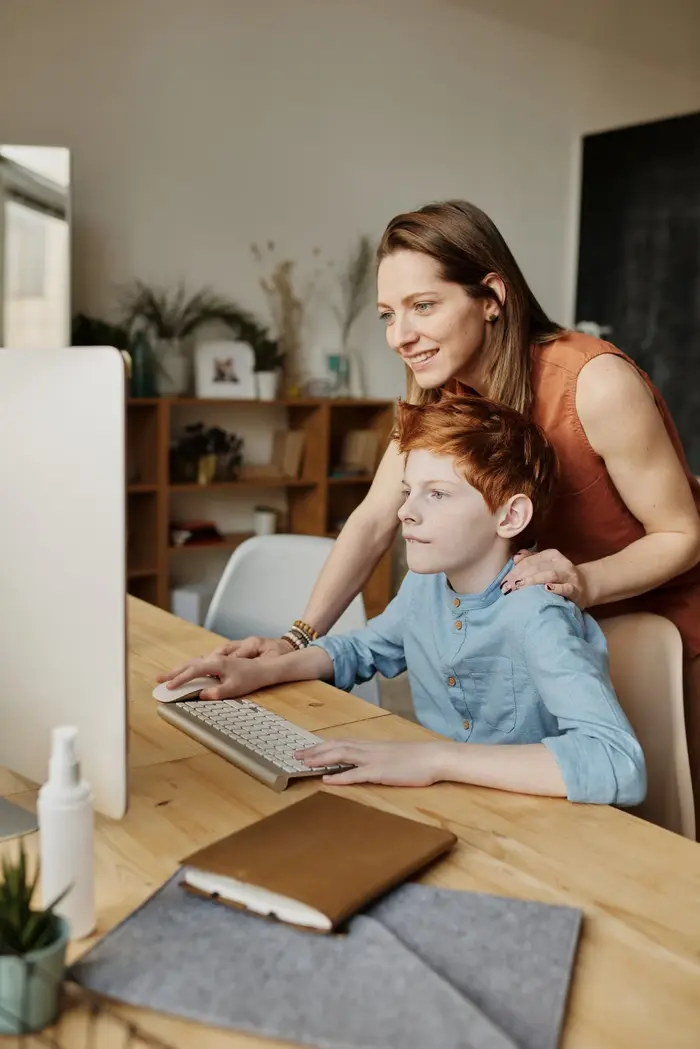 In today's digital age, the way students learn, interact, and manage their academic tasks has evolved dramatically. One technology that has been pivotal in revolutionizing education for students globally is cloud computing. With its vast storage capabilities, accessibility from multiple devices, and the myriad of applications available, cloud services are becoming an integral part of a student's toolkit. In this post, we'll delve deep into how cloud services aid students in their academic journey.
1. Easy Accessibility and Storage
Gone are the days when students had to carry around bulky backpacks filled with books, notebooks, and a plethora of stationery. Cloud services, like Google Drive and Dropbox, offer vast storage spaces where students can save their notes, assignments, research materials, and even books. With everything stored online, students can access their files from anywhere, at any time, using any device – be it a laptop, tablet, or smartphone. This flexibility is crucial, especially for students who are always on the go or those studying remotely.
Additionally, for students required to craft compelling essays, having access to persuasive materials online can be a boon. For instance, sites like https://en.ibuyessay.com/persuasive.html offer persuasive essay samples, which students can easily reference while connected to the cloud. This integration of cloud services with educational resources simplifies research, ensuring students have access to top-notch content.
2. Collaborative Learning
Cloud services have introduced a new paradigm in group studies and collaborative projects. Tools like Google Docs or Microsoft Office 365 allow multiple users to work on the same document simultaneously. This means that students can jointly edit an assignment, provide real-time feedback, and discuss changes, fostering a collaborative learning environment. Furthermore, platforms like Slack and Trello, which integrate with cloud services, help students manage group projects seamlessly.
3. Cost Efficiency
The academic journey often requires students to use multiple software applications for different tasks – from word processing and presentations to specialized software for graphics, analytics, or simulations. Traditionally, obtaining these applications often meant purchasing individual licenses, which could be particularly taxing on a student's budget.
However, with the rise of cloud services, there's been a significant shift towards Software as a Service (SaaS) models. This model allows users to access software applications over the Internet without having to install them on their local machines. Examples include Google Workspace or Microsoft Office 365.
The real boon for students here is twofold:
Affordability:

Many SaaS offerings have free versions or discounted rates for students. Take graphic design, for example. Instead of spending hundreds of dollars on high-end software, students can use cloud-based tools like Canva or Adobe Spark, which offer many professional-quality features for free or at a substantially reduced cost.

Up-to-date Software:

Traditional software installations require periodic updates, which could sometimes be cumbersome or costly. With SaaS, students are always accessing the latest version of the software, ensuring they benefit from the newest features and security patches without any extra hassle.
4. Data Backup and Security
Imagine working tirelessly on an assignment only to lose it because of a sudden device failure or malware attack. With cloud storage, such nightmares become a rarity. Data stored on the cloud is routinely backed up across multiple servers. This means even if one server fails, the data remains accessible.
Moreover, leading cloud providers, understanding the sensitivity of the data they handle, incorporate robust security protocols:
Encryption

: This ensures that data, while in transit and at rest, remains unreadable to unauthorized entities.

Multi-factor Authentication (MFA):

This provides an added layer of security by requiring users to provide two or more verification methods before accessing data.
5. Environmentally Friendly
The environmental implications of our digital choices often go unnoticed. Traditional academic processes involved extensive paper usage for notes, assignments, and communications. Cloud services, by facilitating online storage and interactions, have significantly reduced the need for paper.
Reading materials, annotations, discussions, and even examinations can now happen in a digital space, saving countless trees. As the NRDC report suggests, this shift towards digital not only aids in the direct reduction of paper usage but also minimizes the energy consumption and pollution associated with paper production and disposal.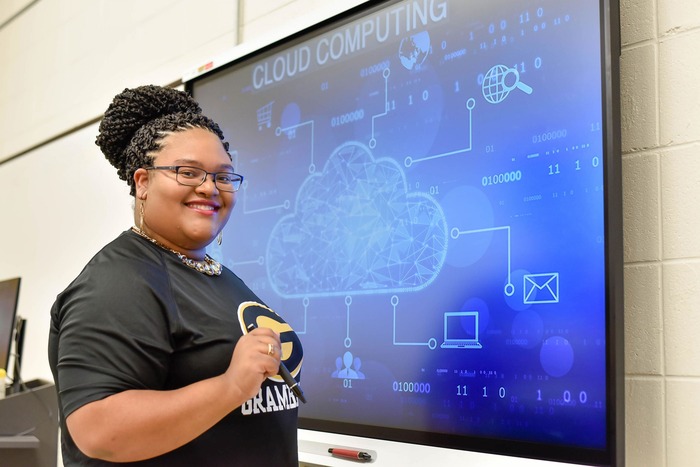 6. Cloud-based Educational Apps
The digital age has spurred the development of numerous educational apps tailored to various academic needs. Cloud platforms have played a pivotal role in this:
Accessibility and Flexibility:

Apps like Quizlet enable students to create flashcards and quizzes which they can access from any device. This facilitates seamless revision sessions, be it during a commute or a quick break.

Interactive Learning:

Cloud-based apps often incorporate multimedia elements – videos, interactive quizzes, real-time feedback – that cater to different learning styles, making the educational process more engaging.

Customized Learning Paths:

Platforms like Khan Academy or Coursera, which run on cloud infrastructure, use algorithms to understand a student's progress and offer personalized lesson plans.
Cloud services have undoubtedly reshaped the academic landscape, offering students a more flexible, collaborative, and efficient way to manage their studies. As cloud technology continues to evolve, it's exciting to think about its future potential in education. For now, students can leverage these platforms to enhance their learning experience, save costs, and prepare for a world that's rapidly moving towards digitization.