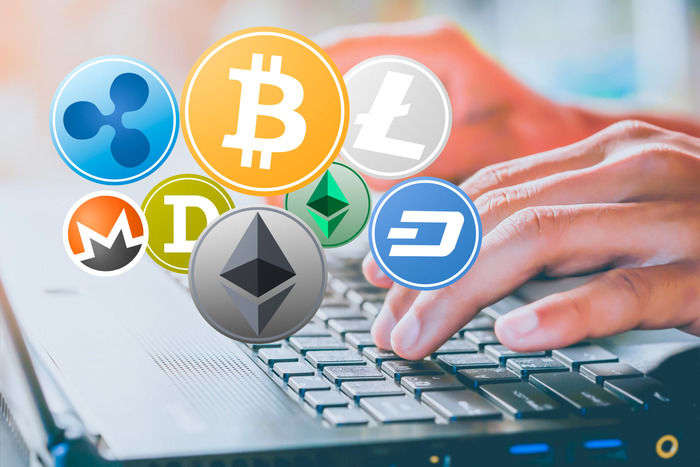 Crypto holds the key to a bright financial future. With cryptocurrency disrupting different industries and markets, people are moving towards cryptocurrency trading. However, knowing all the fundamentals of cryptocurrency, cryptocurrency security, and exchanges is essential to start on the right note.
Not just this, to curate the right strategies for trading, you must be clear about all the associated risks at any given point. If you are planning to sell Bitcoin for cash, this comprehensive guide covers all the detailed steps to help you get started with cryptocurrency trading. So, without any further ado, let's get started!
What Is Cryptocurrency Trading?
Basically, Cryptocurrency trading refers to the process of going long (buying) or short (selling) of different cryptocurrencies in making an exchange. This is done after speculating on the price movements of these cryptocurrencies through the CFDs, also known as Contracts for Difference. This ensures that trading is done without owning any coins whatsoever.
So, when you predict a rise in value for a certain cryptocurrency, you go long while you go short whenever you fail. In case of an exchange, you purchase the coins after opening an exchange account. Once done, you open a position after putting up the asset's full value. To be ready for selling, you need to store these cryptocurrency tokens in your wallet.
Steps To Sell Or Buy Crypto
1. Pick A Broker Or Opt For A Crypto Exchange
When you think of buying the crypto, you need to pick an apt broker to opt for a crypto exchange. Both options allow you to buy the currency. However, there are some basic differences that you need to deem before picking any approach. Let us get familiar with both options properly.
Something On Cryptocurrency Broker
When it comes to purchasing cryptocurrency, the brokers reduce the complexity for the people. They offer a simple and interactive interface for everyone to perform the exchanges without any hassle. Every broker has a different fee structure. The ones that claim to offer free services may sell your sensitive information to 3rd parties or may not complete your trade at the given point that could make you more profit. 
So, you have to be cautious while picking a broker to purchase and trade in cryptocurrency. Besides this, there may be some restrictions with the brokers. For example, you may not be able to transfer your cryptocurrency holding from your account. So, you have to perform comprehensive research before opting for an option. 
Something On Cryptocurrency Exchange
Cryptocurrency exchange is a simple platform where sellers and buyers can trade in crypto. The trades have lower fees as compared to the fees levied by the cryptocurrency broker. However, the interface is relatively complex as there are several trade types and complicated performance charts.
All these things can easily overwhelm beginners who are new to the domain of cryptocurrency trading. However, there are some options in the space that offer simple options to purchase the currency. However, the fee for these options to buy the crypto is higher than the standard interface offered by the same company. Nevertheless, these options are pretty beneficial for beginners. Experts in the field can use the standard interface for the trades and enjoy a lower fee.
2. Creation And Verification Of The Account
Once you have decided on the option between a crypto broker or exchange, you need to create an account with the platform by following a simple sign-up process. Depending on your choice of platform and plan, you have to verify your identity. It is crucial to complete the verification process and meet all the regulatory requirements to prevent any future fraud.
You cannot trade in cryptocurrency until you complete this process successfully. You may have to upload some validated proofs on the platform and even upload your current selfie to prove your appearance matches the uploaded documents.
When you complete the process, you are eligible to trade in the cryptocurrency through your account on the platform.
3. Deposit Funds To Invest
You need to have a sufficient amount of funds in your account to purchase the crypto. So, you have to transfer money to your account by linking your bank account with it. It is a simple process that you can complete without any hassle. Besides this, you can use your debit card to transfer funds to your account from your bank account to start trading.
4. Place Your Order
After transferring funds into your crypto account, you have to place your order. There are a plethora of options to choose like Bitcoin, Ripple, Ethereum, etc. Once you pick your cryptocurrency, you can use its ticker symbol and coin amount to complete the purchase. For example, with Ethereum, you can use its ETH ticker symbol while making the purchase. 
There are several brokers and exchanges that allow you to own fractional shares of the popular cryptos. You can own a share of the expensive token without investing the whole amount to buy it completely.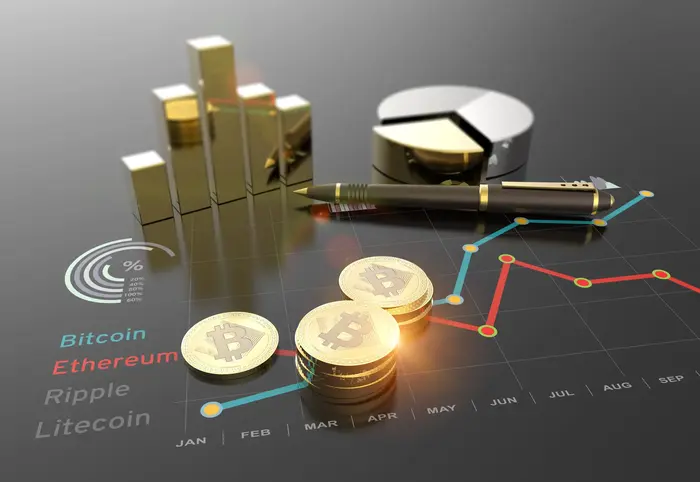 5. Pick A Storage Method
There is a risk of fraud and hacking if you don't have secure storage space to place your cryptocurrency. If you opt for a broker, then there may be no choice for you to select the storage space. However, with a crypto exchange, you have the freedom to pick a storage method. Here are proper details on different storage methods.
When you make a purchase through the crypto exchange, the currency is stored in the linked wallet with your account. If you don't like the wallet associated with your account, then you can transfer the currency to a cold or hot wallet.
Cold wallet is not connected to the internet, which reduces the risk of hacking and online fraud when you save your crypto in them. They come in the form of a USB or hard drive. You have to protect the keycode associated with the wallet. If you forget it, then you cannot get your currency back. Moreover, if the device is damaged, there is a risk of losing your crypto amount.
This type of wallet is connected to the internet and runs on smartphones, PCs, or tablets. They are more convenient than cold wallets, but there is a higher risk of hacking associated with them.
The Bottom Line
We hope this step-by-step guide helps you get started with cryptocurrency trading. Everyone necessitates having extensive knowledge of cryptocurrency before even thinking about trading. This is because cryptocurrency trading is a volatile and risky field and takes both money and time investment for the best results. Also, it will help you in making rightful trading decisions that yield only profit.