If you want to build a brand or grow your business, having a strong presence on Instagram should be your top priority. And what's the key to a strong Instagram presence? It's simple: A lot of followers!
Having many followers on Instagram is not just a matter of bragging rights. It can be a game-changer for businesses looking to build brand awareness and reach a wider audience. Influencers and content creators can leverage their following to monetize their content and collaborate with brands.
And even individuals can use their Instagram platform to showcase their talents and connect with like-minded people. But with so many people using Instagram, how can you stand out and gain a massive following?
This article will tell you how to boost Instagram followers. So, let's dive in and find out how you can grow your Instagram following!
9 Tips to Boost Instagram Followers
Here are nine simple tips to help you boost Instagram followers quickly and easily:
1) Optimize Your Profile
There are billions of accounts on Instagram. So, to attract followers, you need to optimize your profile and make it stand out. Here are some tips on how to optimize your Instagram profile:
Write a compelling bio: Your bio is the first thing people see when they visit your profile, so it needs to be engaging and informative.
Choose a profile picture: Your profile picture needs to be eye-catching and memorable. Depending on what works best for your brand, you can use a logo or a high-quality photo of yourself. Just make sure it's easy to recognize.
Use keywords: Instagram is a search engine, and using relevant keywords in your bio and posts can help you appear in search results.
2) Know Your Audience
Knowing your target audience is crucial for boosting your Instagram followers. By understanding your audience's demographics, interests, and behaviors, you can tailor your content to meet their specific needs and preferences, which can help you attract and retain more followers.
To identify your target audience, gather data about their age, gender, location, interests, and spending habits. You can use Instagram Insights to gain insights into your followers' demographics and behavior on the platform.
3) Create Great Content
In the world of Instagram, content is king. So, high-quality content is the foundation of building a strong and engaged following. But what makes content "high quality"? It's not just about having the best camera or editing skills. It's about creating content that aligns with your brand and resonates with your audience.
You can try many types of content, from photos to videos to graphics. Do incorporate reels, as they have the highest reach rate. According to statistics, the average reach rate of Instagram reels is 20.59%, more than any other media.
Whatever type you choose, make sure it tells a story. Stories are what captivate people and keep them coming back for more. Also, make sure your content is visually appealing.
Hashtags are a powerful tool on social networks. They allow you to increase your reach and attract new followers. But using hashtags effectively is more than just slapping 30 hashtags on your post.
You must use relevant hashtags. These are hashtags that are related to your content and your audience. Using relevant hashtags will help you reach people interested in your feed.
Next, don't be afraid to use branded hashtags and specific hashtags. Specific hashtags are more niche and targeted. They may not have as many uses as broader hashtags, but they will help you reach a more engaged audience.
5) Post at The Right Time
Posting at the right times on Instagram can significantly increase your visibility and followers, ensuring that your content reaches your audience when they are most active on the platform.
Here are some tips to help you find the best time to post on Instagram:
Use Instagram Insights: Instagram Insights provides valuable information about your followers' demographics, behavior patterns, and the best time to post for maximum engagement.
Experiment with posting at different times: Try posting at different times of the day and analyze your engagement rates to determine the best time to post.
Analyze your competitors: Check your competitors' profiles and observe when they post and what kind of content they post during that time.
6) Purchase Instagram Followers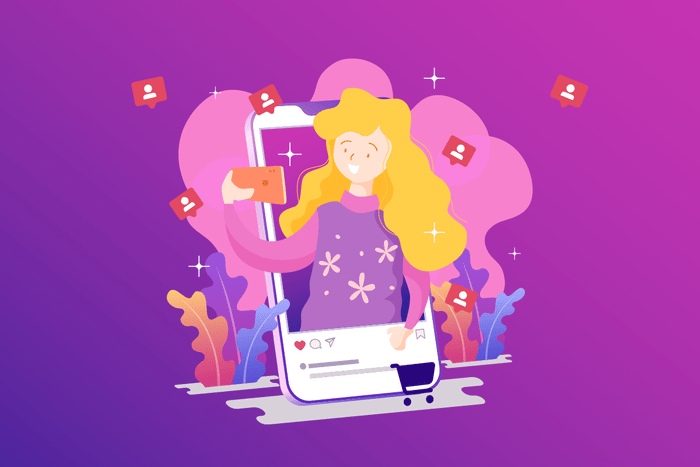 One of the solutions to increase Instagram followers is to buy reliable Instagram followers. Yes, you read that right – purchasing Instagram followers is possible. However, you must proceed cautiously and choose a trustworthy provider that delivers natural accounts.
Media Mister offers a range of packages that allow you to buy Instagram followers. They prioritize quality over quantity and only provide real accounts with a high retention rate. They also offer a money-back guarantee, so you can rest assured that your investment is protected.
Mercury News has also listed Media Mister as one of the best sites to buy Instagram followers. So, buying followers from Media Mister could be a viable option if you're looking to grow your Instagram presence quickly.
7) Engage with Your Audience
It's not enough to post high-quality content and wait for the likes and comments to roll in. You need to actively engage with your audience and build a community around your brand.
Responding to comments is one of the easiest ways to engage with your audience. Whether a simple "thank you" or a more detailed response, taking the time to reply shows your followers that you value their input and care about their opinions.
You can also use Instagram stories and DMs to communicate with your followers more personally. Encouraging user-generated content is another powerful way to engage with your audience.
Remember, engaging with your audience isn't a one-time task. It's an ongoing process that requires consistency and dedication. But the payoff is worth it – a growing community of followers invested in your brand.
8) Collaborate with Influencers
92% of marketers think influencer marketing is an effective social media marketing tool. So, collaborating with influencers can be a great strategy to boost Instagram followers.
Finding the right influencer for your brand requires research and understanding your target audience. Look for influencers who align with your brand values and have a similar target audience.
Negotiating terms with influencers can be challenging, especially if you're working with micro-influencers or nano-influencers. Be clear about your expectations and budget, and be open to negotiation. If an influencer believes in your brand and sees potential in the collaboration, they may be willing to work with you for a lower fee.
9) Use Stories and Reels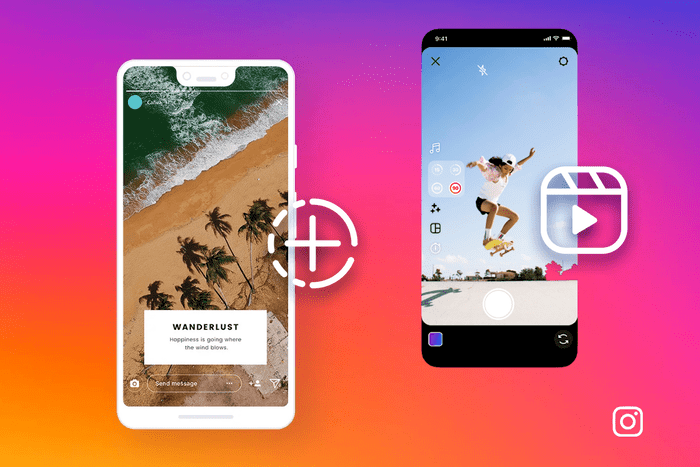 Instagram offers a range of features that businesses can use to increase engagement and reach with their followers. Two such features are Instagram Stories and Reels, which have gained immense popularity in recent years.
Instagram Stories is a series of short-lived content that disappears after 24 hours. Reels, on the other hand, are short-form videos that can be up to 60 seconds long and can be shared on the Reels tab of a user's profile.
Here are some tips for creating compelling and interactive Stories and Reels that can help businesses increase their engagement and reach:
Start with a clear goal
Use eye-catching visuals
Add text and stickers
Be authentic
Use interactive features like polls, questions, and quizzes
Conclusion
Increasing your Instagram followers requires strategy, consistency, and creativity. By implementing the tips discussed in this article, such as optimizing your profile, using hashtags effectively, posting engaging content, and engaging with your followers, you can organically grow your following and increase your reach on the platform.