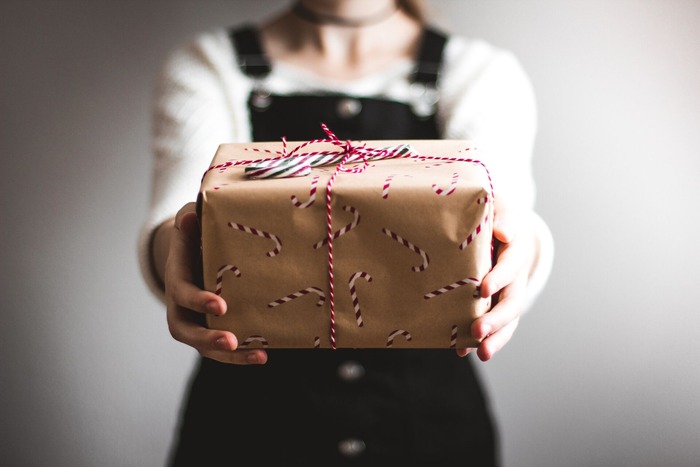 Gift-giving is one of the best parts of the holiday season. Who doesn't love the smile on a friend or family member's face when they're opening a present that you picked out for them with great care? While showing your love and appreciation through gifts is heartwarming, it's essential to plan and organize your holiday expenses so you don't overspend. Budgeting for holiday gift-giving can help you enjoy the season without carrying a spending hangover into the new year. These holiday budgeting tips can help.
Save in advance
Just as you would save in advance for a big purchase, like a vacation or a new car, you can start saving months ahead of the holiday season to ensure you have the funds needed for holiday gifting.
Create a dedicated savings fund specifically for the holidays and contribute to it regularly throughout the year. You can set aside a small amount each month and add any extra cash you may have that's not needed elsewhere.
If you've missed your opportunity to save and don't have the necessary funds, you might consider leaning on credit cards or payday loans. However, it's important to use these financial tools responsibly and ensure you don't borrow more than you can repay.
Set spending limits for gift recipients
A good place to start when you're creating a gift budget is to make a list of gift recipients and determine a spending limit for each one. The spending limit may be based on factors like your relationship with the recipient, gift ideas you have in mind for them, or limits that everyone in a friend group or family has agreed to. You may want to differentiate between immediate family, close friends, and acquaintances, assigning higher budgets to those closest to you.
When you add up the spending limit for each recipient, you can estimate how much you'll need to spend on gifts. Be realistic about your limits and stick to them to avoid overspending.
Shop during sales
Holiday sales and promotions are a budget-conscious shopper's best friend. Keep an eye on seasonal sales, both in-store and online, and take advantage of discounts and special offers. Black Friday, Cyber Monday, and clearance sales usually provide access to in-demand products at slashed prices. Planning your shopping around these events can help stretch your budget further, allowing you to purchase more thoughtful gifts for your loved ones.
Reduce other discretionary spending
To allocate more funds to your holiday gift budget, consider cutting back on discretionary spending in the months leading up to the holidays. You may want to reduce how much money you allot to dining out, entertainment, or non-essential purchases. Redirect the money you save into your holiday gift fund. This sacrifice will be well worth it when you can purchase gifts without feeling financially strained.
Split costs with friends or family
On occasion, it may make sense to give a joint gift with friends or family members to share the cost and provide a better present. For example, if one of your parents has an expensive item on their holiday wish list, consider pooling resources with your siblings or other family members to purchase the item. This not only allows you to give a more meaningful gift but also reduces individual expenses.
Budgeting for holiday gift-giving is a proactive approach to ensure that you can celebrate the season without experiencing financial stress. Planning your gift budget will allow you to focus on the spirit of the holidays and enjoy the festivities with a clear and stress-free mind.