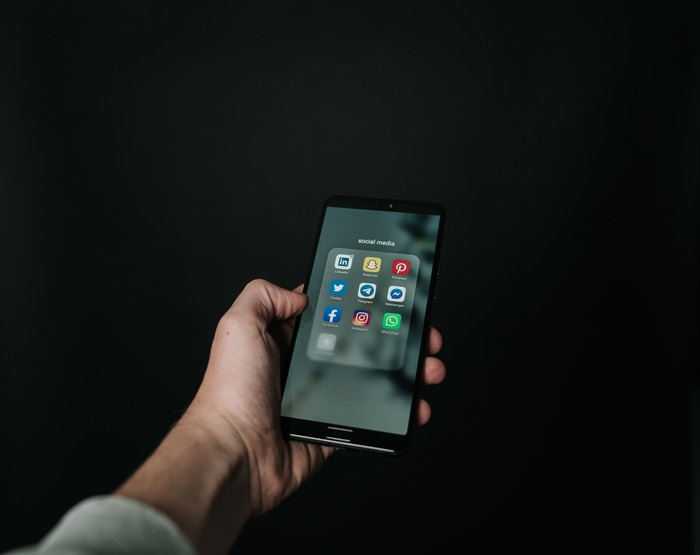 People trust brands less than they trust people. That's why they read reviews, listen to the experiences of people they know, and look at the number of followers on social networks. The more loyal audience you have, the higher your credibility and the more often you will be recommended. According to Semrush, word of mouth (recommendation of people) is 5 times more likely to motivate a client to sell than paid advertising.
Today, we'll look at creating a personal brand, why businesses need brand marketing, and how to build a loyal audience through social media.
What is brand marketing?
A brand is a company's personality that is conveyed through a logo, slogan, naming, brand identity, tone of voice, brand hero, music, etc. It's what you want people to think of you. As Elon Musk said, "A brand is simply a perception, and perception will eventually match reality."
There are several types of brands, the main ones being:
company brands

personal brands

product brands.
Brand marketing is a process that aims to establish and nurture a relationship between a brand and its customers.
Rather than highlighting an individual product or service, brand marketing promotes the company as a whole, using products and services as evidence of the brand's messaging. Competent brand marketing can increase the value and worth of a brand.
Every brand has attributes – identifiers that help communicate with customers non-verbally and convey the right associations:
Nike – athleticism, innovation, energy, endurance, success.

Apple – quality, design, innovation, elegance, simplicity.

Coca-Cola – joy, communication, festivity, classic, romantic.

Samsung – quality, innovation, reliability, best technology, style.

Mercedes-Benz – leadership, prestige, quality, technical excellence, strength.
Companies pay attention to brand marketing because it gives them a whole host of benefits:
Increased recognition. Customers begin to identify the company among many similar brands.
Increased loyalty. Customers don't just recognize the company; they become customers and come back repeatedly. Once convinced of the value and uniqueness of the brand's products, they become loyal customers.
Nurturing brand advocates. The more customers recommend your product or service to their acquaintances, the higher the company's revenue and credibility. And the lower the price of an application will be because word of mouth costs you nothing.
Growth of brand value. We live in a time when supply exceeds demand in almost every industry, so people choose brands they trust.
Increasing engagement. Try to increase the number of active users. It is profitable to work with them: the more customers interact with your company in any way (subscribe to social networks, visit the website, view products, make orders), the higher the chances of making your brand recognizable.
Brand identity and image building. People can recognize your brand at the level of association by visual elements: fonts, packaging, logo, corporate colors, and so on. When it comes time to choose a product or service, they are more likely to choose you.
AI is going mainstream
Artificial intelligence is literally everywhere. In TikTok, there are a number of effects generated by artificial intelligence for the creator to choose from. You can create a background for your video by simply typing text. Chat GPT and Jasper.ai content generators are gaining popularity to help create post sketches or ideas. There will be even more AI in 2023.
However, it should be added that in the educational field, free essays writer services are often favored over AI because the texts do not look organic. This also applies to design; the pictures from the beginning of 2023 have already bored many people. Thus, the demand for creativity and individuality has remained strong.
Less Copypaste
In 2022, trends were a key growth strategy for TikTok and Instagram. But in 2023, using popular practices is a thing of the past, and it's important to incorporate more original content into your overall strategy. Instead of niche topics in video content, the focus is on improvisation.
Expect an increase in the number of brands and creators creating their own "trends" by utilizing popular buzzwords but adding their unique twist.
By the way, there are already many apps like Later that allow you to schedule delayed social media posts on Instagram, TikTok, Facebook, Pinterest, LinkedIn and Twitter in advance and save a lot of time.
User-generated content
UGC (aka user-generated content) is incredibly popular among brands. 
Not every brand has an in-house team to create photos that look organic. That's where UGC creators come in handy.
It's quite possible that in 2024, there will be nano-creators who will post exclusively other people's content on social media.
YouTube short films
According to Adweek, YouTube Shorts are watched an average of 30 billion times daily. In addition, creators of short videos can attract new subscribers to the channel – and increase the number of views for longer videos. Another benefit is that YouTube Shorts can be monetized.
Keyword Search and SEO 
Forget Google – nearly half of Generation Z uses TikTok and Instagram for search. Optimizing your posts and adding keywords is more relevant than ever. 
When developing your social strategy for 2023, make a list of keywords your brand should rank for, and be sure to create content around them regularly.
Stories with intrigue
Tell stories from the middle: keep the intrigue and be mysterious. This is the perfect hook: whether it's a commentary on a popular topic or sharing a sound bite that will stop viewers and make them want to play catch-up.
Not everyone understands the jokes or rebuses, but the pages grow quickly because people want to find clues and don't want to miss anything important.
These are basic trends; in fact, there are many more. And it is very important to understand the specifics of social networks to learn how to use them properly and build cross-platform communications.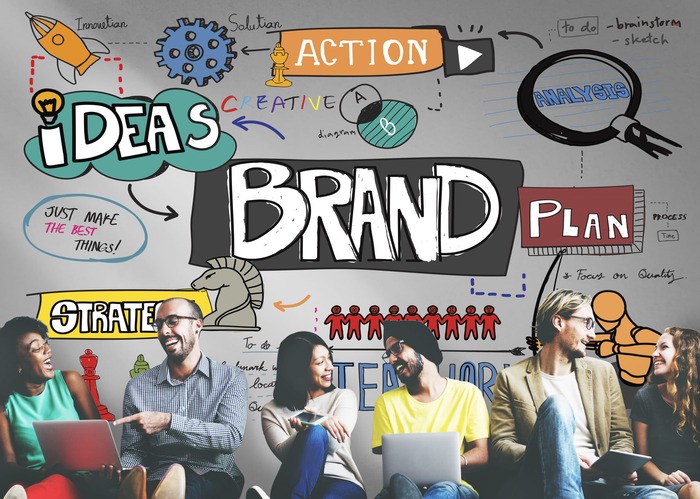 Choose platforms for communication: To build brand marketing, you don't need to reach out to all platforms simultaneously. This is a waste of your time and budget. Analyze your audience and opt for social media platforms where they are present.
Focus only on social media that promotes your marketing goals and objectives. Use trial and error (and testing) to determine if the platform aligns with your long-term brand marketing goals.
Harmonize the tone of voice at each point of interaction:
Customers tend to look at a company's profiles on multiple social media platforms at once before making a purchase. To engender trust, your brand must be consistent across all these touchpoints.
Create a value proposition and content matrix for each channel. Cross-posting without considering your audience's interests makes your content a waste of resources. You don't necessarily have to publish the same thing on different platforms: you can, for example, write out a list of doubts about your brand – and close objections on different platforms, like taking product photos on Instagram and posting reviews on YouTube.
Brand trust is a key ingredient for turning customers into advocates. Earn trust by sticking to your brand purpose and creating a value proposition for each channel to maintain consistency.
Maintain publication frequency: To stay top of mind, set a publication frequency and stick to it. 
Hootsuite research suggests that the ideal number of posts on the major social platforms looks like this:
On Instagram – three to seven times per week;

On Facebook – one to two times per day;

On Twitter – one to five tweets per day;

On LinkedIn – one to five times a day ( with reposts).
Conclusion
Building a personal brand on social media is about relationships. Earn the trust and create emotional connections that will turn into your business results. Create valuable, engaging content that people will want to share on major platforms. Build a community around your brand, and people will repay you with loyalty.