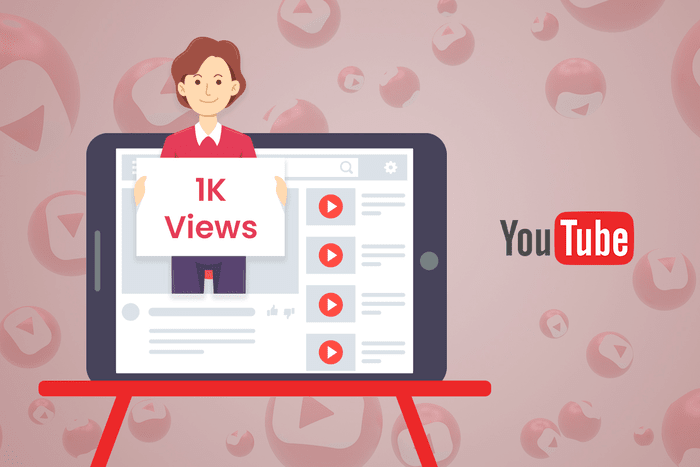 Reaching 1,000 views on YouTube is one of the best things you can do for your YouTube channel. This simple milestone establishes your channel as a voice in your industry. On top of that, it also gets you one step closer to becoming a YouTube success story.
But learning how to get 1K views on YouTube can be a little tricky but not entirely impossible. In this article, we'll highlight the top 9 tips you can employ to achieve 1000 views on YouTube. These techniques are an almost sure way to get that 1K views mark and more.
9 Expert Ways to Get 1K Views On YouTube
Here are the top 9 proven ways to get more views on your videos and grow your YouTube channel.
Optimize Your Videos
YouTube's algorithm works like any other search engine when it comes to search results ranking. Optimized YouTube videos are ranked highly and have a better chance of reaching the target audience. That increases your video's watch time, bringing you closer to 1K views.
Start by researching the top keywords in your industry. The best way to find them is by checking the analytics section or simply checking what your competitors are doing. Then, add these keywords to your video descriptions, titles, and tags.
That will help optimize your videos to reach your target audience. The video titles will quickly capture their attention enough for them to want to watch your videos.
Craft High-Quality Content
Another way to get your views up is by creating high-quality content. Before anything, take your time to understand your target audience and the content they best resonate with. And that will give you an upper hand when creating niche-specific content.
Use this information to create high-quality content using your incredible storytelling skills. Ensure your content speaks directly to your audience and it's something they can easily relate to.
Keep Up with Regular Uploads
Consistency is the name of the game. It would help if you kept your audience entertained with regular uploads to improve your watch hours. Your target crowd will only hit that subscribe button once they know they can get regular, exciting content from you.
That means if you are consistent, you have a higher chance of reaching 1,000 subscribers within a short period. Take this time to craft a posting schedule that will keep you in check in terms of regular posting.
More importantly, don't just post random content. Each video upload that you make should ideally speak directly to your audience; otherwise, your watch time will go down. Having a content calendar should help ensure you can regularly create engaging videos.
Purchase YouTube Views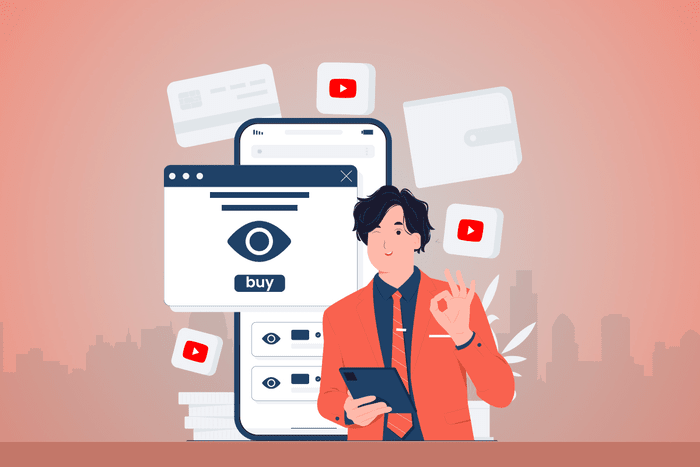 YouTube's algorithm will always reward videos that have more views. That's because the system interprets your content as highly engaging and requires promotion. Therefore, the more views you get, the higher your chances of blowing up and reaching 1K views.
Consider purchasing 1K YouTube views from Media Mister, the preferred choice among successful YouTubers. They offer 100% authentic views from real accounts, secure payment options, high retention rates, and a Money-back guarantee.
With Media Mister, you can crank up your YouTube views numbers and increase your chances of getting even more views thanks to YouTube's algorithm.
Create Eye-Catching Thumbnails
Thumbnails are crucial for grabbing viewer's attention and boosting click-through rates. That's because they serve as the first impression for your videos and can determine whether a potential viewer clicks and watches or scrolls by.
That's why you must create eye-catching thumbnails if you want to increase your views and reach that 1k views milestone. Use high-resolution images, bold fonts, and contrasting colours.
Additionally, include a relevant image that accurately represents your video content. You can also add branding elements and maintain a consistent style to make your thumbnail instantly recognizable in the search results.  
Use Cards and End Screens
Cards and end screens are powerful tools you can leverage to engage viewers and promote your content. You can use cards to add links to related videos, playlists, or websites during a video.
Just make sure that when you place cards, they are relevant or somehow related to your video content. On the other hand, end screens display in the last 20 seconds of your video.
Therefore, you can use them to recommend your viewers more videos they can watch on your channel. That can help to keep viewers on your channel longer and entice them to continue watching more of your content.
Cross-promote Videos on Social Media
Promoting your videos on social media platforms expands your reach and attracts more people to watch your content. You can promote your videos on YouTube, Instagram, and TikTok to increase your video's exposure.
But to do that effectively, make sure the videos have an eye-catching thumbnail and engaging captions. Also, keep in mind that most of these platforms are highly visual. If you post a snippet to entice people to watch your video on YouTube, make sure it's visually appealing.
That will encourage more people to visit your channel and ultimately make getting 1K views on your videos easy.
Harness YouTube Analytics
Another invaluable tool that you can use to improve your content's performance is YouTube analytics. It helps you understand your audience better by giving you detailed data on your viewer's demographics, watch time, and engagement metrics.
With that, you can refine your content strategies and create content that resonates with your audience's preferences and interests. Ultimately, that enhances viewer satisfaction and increases the likelihood of your viewers sharing your video with more people.
Leverage Paid YouTube Ads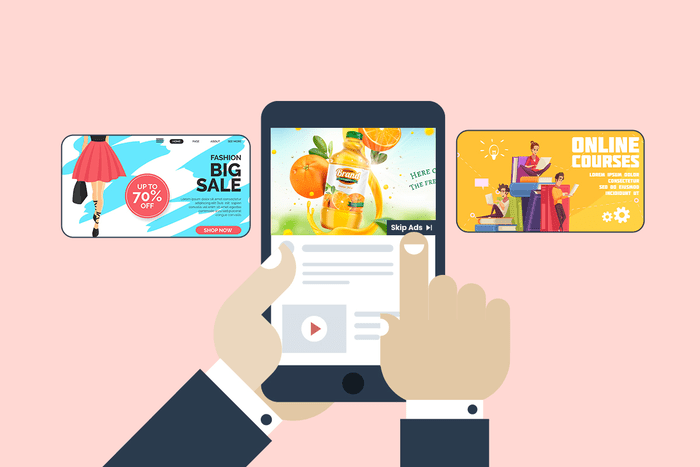 Another strategy to help you effectively get 1k views on YouTube is running YouTube Ad campaigns. To start with, YouTube ads provide precise targeting options. That allows your content to reach the right people based on demographics, interests, and behaviors.
Also, since YouTube places your video strategically in the search results and as pre-roll ads, it enhances your visibility. As you get noticed by more people, it becomes easier to hit that 1K milestone.
But while this is a great tactic, make sure you only choose high-quality videos for your paid ads. That increases the chances of more people watching to the end and a chance to earn money from YouTube.
Conclusion
Well, there you have it! You can now turn your 100 views to 1K within the next few weeks. Implement each strategy at a time while monitoring their effectiveness to better understand how you can improve or modify your marketing technique.
Above all, be patient because getting that 1K views doesn't happen overnight, contrary to popular beliefs. You need to be dedicated consistent, and trust your process.