The TV design has come a long in the last 50 odd years. Flat screens are outfacing the CTR or the cathode ray tube. This kind of evolution means that the once popular lifts for the CRTs are now also becoming obsolete.
That has led to the rise of the now modern TV lifts. They are the pop-up and the drop down TV lifts. They are quite popular and currently used in luxury vehicles, yachts, malls, and the list can go on and on.
Our focus is on the ceiling aka drop down tv lift. It is important because the drop down TV lift installation is quite complex. It's really important to install it properly as you don't want it to have the center of attention in your room. It has to be out of view. So how do you go on installing one?
The Requirements for your Installation
First, before embarking on this type of project, you'll require electrical components for your ceiling TV lift. These are what you'll need for the installation: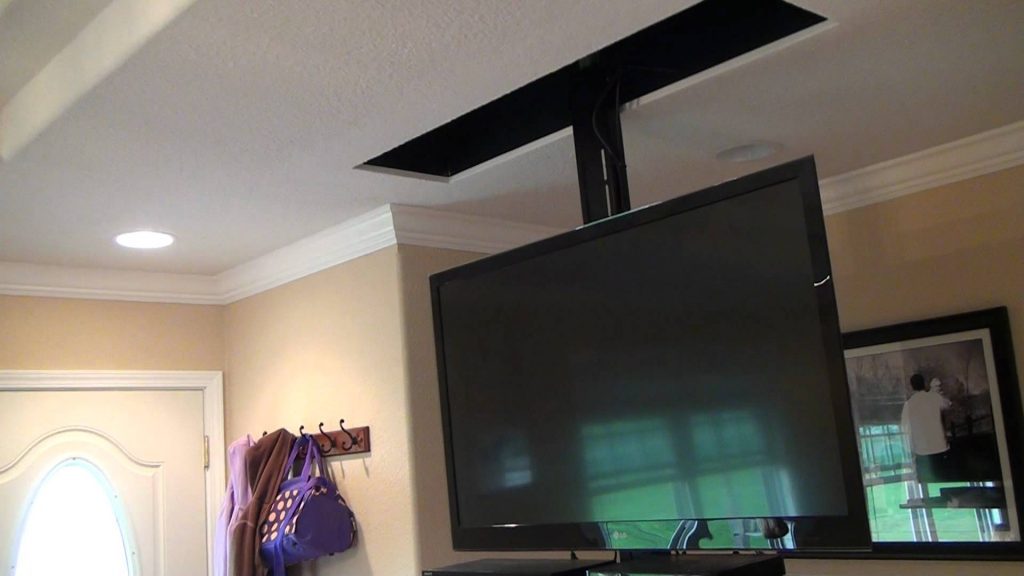 A regulating box
Remote ( Which can go up to two)
Rocker switch(s)
Mounting brackets
Limit switch
Linear actuator
Supporting column(s)
Supporting arms
A cover for the ceiling
Not to forget that you'll need screws and washers, numbers will vary depending on your installation. How to install drop down TV lift isn't hard, you'll need time, patience, correct tools and equipment, and a helper as it can get complicated.
The Installation: From The Beginning
The first thing you need to do is to connect the mounting brackets to the back of your TV. The screws need to be spot on, as sometimes the ones from your supplier might not fit. NOTE: Make sure the space on your ceiling is adequate enough.
Next, the support arms need to be fitted to the supporting column. It is highly important that the support arm match the width of your TV. Make sure you secure them in place tightly.
You now need to connect the ceiling cover bracket with screws to keep them in place. They have to be firmly in place so as not to drop out or you'll have yourself a catastrophic disaster.
It's now time to attach linear actuator in you set up. Depending on the drop down installation kit, the parts vary. Just make sure that everything is attached properly according to the instructions given.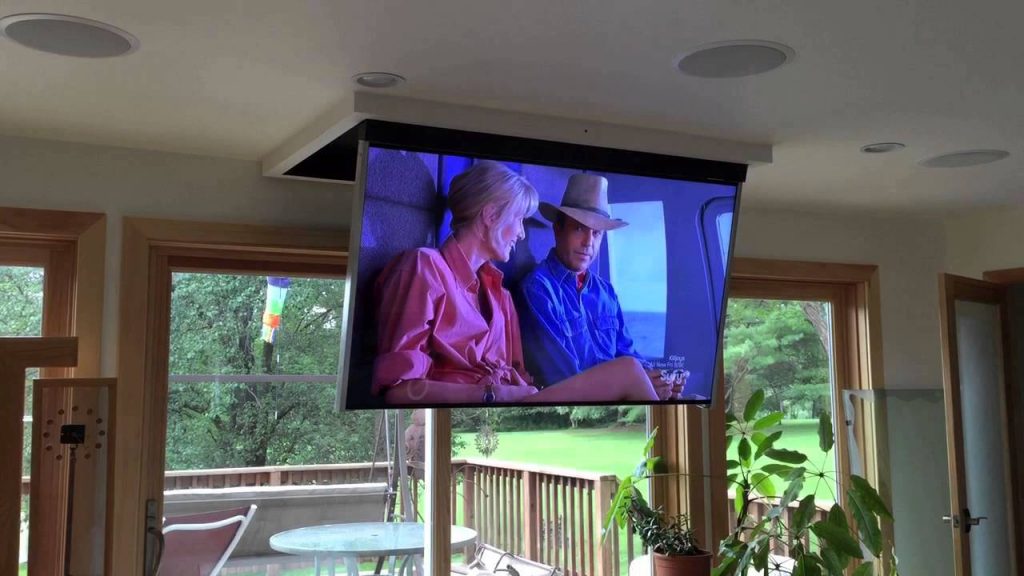 If you are strong enough, the next step won't be a problem but if not, you'll need assistance. You will need to drill holes on the ceiling for attaching the actuator-mounting block. It can be a hell of a job but it's doable.
When everything is in place, your TV lift is ready to go. That is how to install a drop down motorized TV lift. It's so simple as you don't have to have studied rocket science to do it.
A final word about the drop down
It's not the cheapest but you could say it's the sleakiest as it not only adds functionality but glamour. There are a lot of companies dealing with tv lifts in Canada. You just have to know how long they have been in operation and their credibility in service delivery.