As anyone working within a modern organization knows, an intranet is a private network that is only accessible to a company's employees. It quickly gained popularity mainly because it is a quick and easy way for employees to communicate with each other, but also because it serves as an information bank that contains the company's inner workings and procedures. While having an intranet is a great way to boost productivity and employee interaction, some steps are necessary for it to fully benefit everyone using it.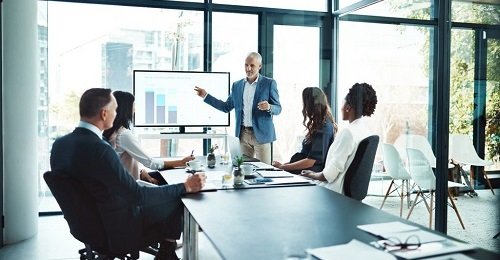 Make Important Information Easily Accessible
One of the main reasons why employees generally use the company's intranet is to help them learn more about their position and their outstanding tasks. Therefore, the company's intranet should focus on being a quick and easy way for anyone within the organization to gain access to the information they need, no matter how specific. This sounds relatively easy in theory, but one of the biggest hazards of a poorly constructed intranet is employees getting lost in the vast amount of information and taking a long time in finding exactly what they need.
When building such an information database, it's best to think of employees as customers in an online store. If you visit an online fashion store specifically looking for a yellow dress, but finding the right category takes forever to find, you will move on to a more efficiently built website. Building an intranet document management that is intuitive and easy to use will work wonders when it comes to boosting workplace productivity.
Create a Workplace Community Through the Intranet 
One of the toughest challenges for any company is to build a bond between its employees. Organizations with workers that are personally attached to each other and see themselves as a community generally yield better results, and building an intranet that encourages that is a quick way of achieving that. Create a community page that acts as a mini social network, displaying pictures of past company events, announcements of future events, and information about projects and performances by employees. Team members who care about each other work better together, boosting the company's productivity.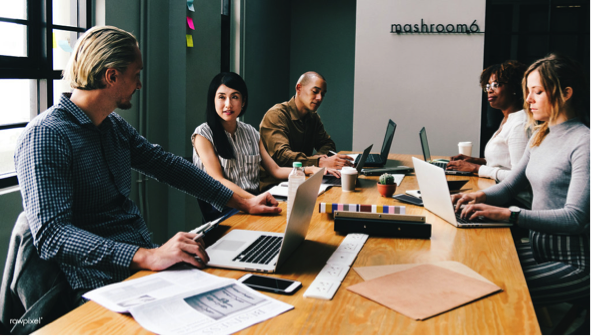 Image via Flickr by Rawpixel Ltd
Use the Intranet to Promote from Within
While outside hiring is sometimes necessary, most employers agree that promoting people from within the organization provides better results in the long run, as employees develop attachment and loyalty throughout the years. One of the benefits of intranet variations is that they can be used to promote job openings within the company and allow employees to easily apply for them. This is not only quicker and more cost-efficient than other traditional ways of in-house job advertising but also reaches a greater number of employees in the case of large organizations with multiple physical offices.
The personal computer and the internet have completely changed the business landscape for the better over the past few decades, and intranet networks played a major role in that. By making a private virtual world where company employees can communicate, cooperate, and find useful information, you will be creating a healthy work environment and a strong professional community.