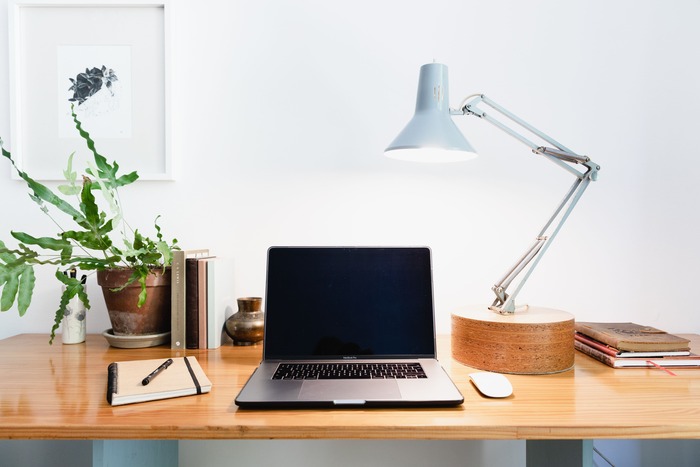 Desk lamps – they're like the overlooked workhorses of office gear, aren't they? Rarely given much thought until that fateful day the bulb burns out right before an important Zoom call. "My kingdom for some light!" you exclaim while frantically digging through drawers for a spare bulb, hoping your colleagues don't notice the sudden shift to low-light cinematography on your video feed.
But I digress – we're here to discuss lamp positioning for the classic and elegant desk at VidaXL, not bulb budgeting or the awkward lighting struggles of 2020. My B, let's rewind! 
Properly positioning your desk lamp is a clutch for reducing eyestrain and casting light where you need it most. But there's definitely both an art and a science to nailing the perfect placement. After ample trial and error with my quirky vintage lamp named Sir Archibald Von Bulbous, I've learned some dos and don'ts that might help you shed, ahem, light on better desk illumination. Or they could be terrible advice – guess it depends on your perspective!
Alright, let's fire up some bulbs and dive in: 
Do – Position it to your non-dominant side. 
Having the light source illuminate from the left if you're a righty keeps shadows away from your main workload. Important if you're trying to see detail! Could just be me, but I feel like my lefty friends kinda get robbed on optimal lighting setups in our right-handed world. Sorry lefties!
Don't – Put it right beside your monitor. 
This can create major glare on your screen and induce headaches. Give yourself some breathing room – try placing the lamp around 20-30 inches away at a 45 degree angle. This spreads the light more evenly over your whole work zone.
Do – Adjust it lower than you'd think.
There's a tendency to stick desk lamps way up high for some reason. But dropping it down lower, around 1 foot above desk level, helps the light reach your actual work better. Just watch out for knocking it over with exuberant hand gestures on calls!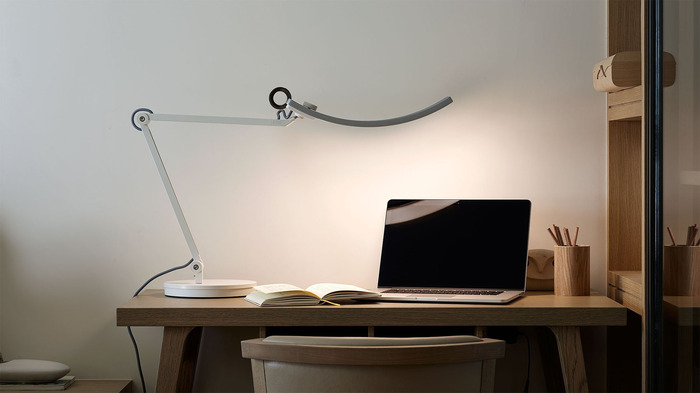 Don't – Use bulbs that are too bright. 
The warmer and dimmer the better. Shoot for lumens around 800-1200 for task lighting. Overly bright bulbs blast your peepers and create harsh shadows. So dim it down! Your eyes will thank you.
Do – Go for focused illumination.  
Unlike overhead lighting which sprays everywhere, use a desk lamp to concentrate light right where you need it most. Angle the head to cast the beam over your keyboard, notebook, paperwork, etc. Targeted FTW!
I don't know about you, but I'm suddenly feeling the urge to crack open a bag of corn nuts and rewatch Back to the Future II. Weird craving but when inspiration strikes… Anywho, hope these random tips help you improve your workstation lighting sitch. Let me know if you have special tricks for getting the perfect glow – aside from just swapping out burned bulbs in the nick of time before video calls, that is. Cheers!