In today's digital age, having a strong online presence is crucial for the success of any business or individual. With millions of websites competing for attention, it's essential to understand how to rank a website higher in search engine results. This comprehensive guide will walk you through proven strategies and techniques to boost your website's visibility and drive organic traffic. Whether you're a business owner, blogger, or aspiring SEO specialist, this article will provide you with valuable insights to improve your website's ranking and increase your online authority.
If you're ready to take your website to the next level and create a stunning online presence, look no further than Hocoos, the ultimate website builder. With Hocoos, building and managing your website becomes a breeze, allowing you to focus on what matters most: your content and your visitors. To learn more, visit their website.
Understanding Search Engine Optimization
Search Engine Optimization (SEO) is the practice of optimizing a website to improve its visibility and ranking in search engine results. It involves various strategies, techniques, and best practices that align with search engine algorithms. By understanding how search engines evaluate and rank websites, you can tailor your optimization efforts to increase your website's chances of appearing higher in search results.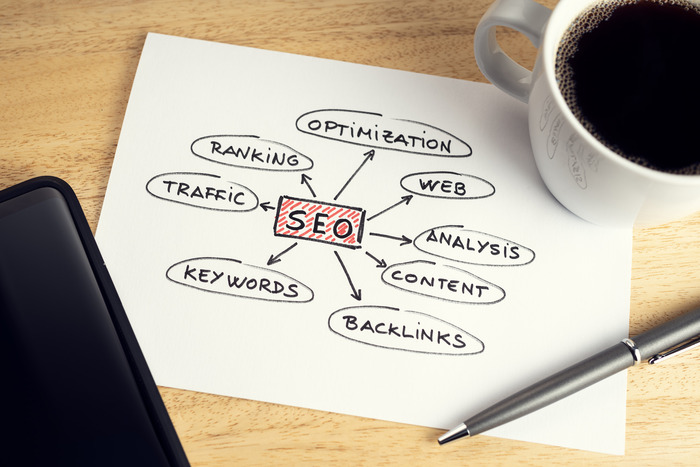 The Importance of Keyword Research
Keyword research is a fundamental aspect of SEO. It involves identifying the terms and phrases that people commonly search for in relation to your website's content. By incorporating these keywords strategically throughout your website, you can increase its relevance and visibility for specific search queries. Tools like Google Keyword Planner and SEMrush can help you discover valuable keywords and assess their search volume and competition.
Creating High-Quality Content
High-quality, engaging content is the backbone of any successful website. When it comes to ranking higher in search engine results, creating valuable and informative content is key. Search engines prioritize websites that offer unique and relevant information to users. Here are some tips to create compelling content:
Keyword Optimization:

Incorporate relevant keywords naturally throughout your content. However, avoid keyword stuffing, as it can negatively impact your website's ranking.

Use LSI Keywords:

Latent Semantic Indexing (LSI) keywords are terms related to your main keyword. Including LSI keywords helps search engines understand the context of your content and improves its relevance.

Format Your Content:

Break your content into sections using subheadings (H2, H3, etc.). This improves readability and helps search engines understand the structure of your content.

Provide In-Depth Information:

Aim to create comprehensive, informative content that covers the topic thoroughly. Use bullet points, lists, and tables to present information in a clear and organized manner.

Include Visuals:

Incorporate relevant images, infographics, and videos to enhance the user experience and make your content more engaging.
Optimizing On-Page Elements
On-page optimization involves optimizing various elements on your website to improve its visibility and relevance. Here are some key on-page optimization techniques:
Title Tags:

Optimize your title tags by including your target keywords and making them compelling to attract clicks from search engine users.

Meta Descriptions:

Write concise and persuasive meta descriptions that include your target keywords. These descriptions appear below the title tags in search results and can significantly impact click-through rates.

URL Structure:

Create clean and descriptive URLs that include relevant keywords. Avoid using long and complex URLs, as they can be less user-friendly.

Header Tags:

Utilize header tags (H1, H2, H3) to structure your content and highlight important sections. Including target keywords in your headers can boost their relevance.

Optimized Images:

Compress images to reduce their file size and use descriptive alt tags that include relevant keywords. This helps search engines understand the content of the images.
Building High-Quality Backlinks
Backlinks are links from other websites that point to your site. They are crucial for improving your website's authority and credibility in the eyes of search engines. However, not all backlinks are created equal. Here's how to build high-quality backlinks:
Guest Blogging:

Contribute guest posts to authoritative websites in your industry. Include a link back to your website in the author bio or within the content.

Broken Link Building:

Find broken links on reputable websites and offer alternative content from your website as a replacement. This approach helps you gain backlinks while providing value to webmasters.

Social Media Promotion:

Share your content on social media platforms to increase its visibility and encourage others to link back to it.

Influencer Outreach:

Connect with influencers and industry leaders in your niche. If they find your content valuable, they may link to it from their own websites or share it with their followers.

Content Promotion:

Actively promote your content through email outreach, social media, and online communities. The more people see your content, the higher the chances of getting backlinks.
Harnessing the Power of Social Media
Social media plays a significant role in SEO by driving traffic and increasing brand visibility. Here's how to leverage social media for better website ranking:
Share Content:

Regularly share your website's content on popular social media platforms like Facebook, Twitter, LinkedIn, and Instagram. Encourage users to engage with your posts, share them, and visit your website.

Build a Community:

Engage with your audience on social media by responding to comments, messages, and mentions. Cultivate a community around your brand, which can lead to more shares and backlinks.

Influencer Collaboration:

Collaborate with influencers in your industry to reach a wider audience. When influencers share your content or mention your website, it can significantly increase your visibility and drive traffic.

Social Sharing Buttons:

Add social sharing buttons to your website to make it easy for visitors to share your content on their social media profiles. This can lead to more exposure and potential backlinks.

Monitor Social Signals:

While social signals (likes, shares, comments) don't directly impact search engine rankings, they can indirectly influence your website's visibility. Monitor social media activity related to your content and engage with users to encourage more sharing and engagement.
Improving User Experience
User experience (UX) is an important factor in both search engine rankings and retaining visitors. Consider the following UX tips to improve your website's ranking:
Responsive Design:

Ensure your website is optimized for mobile devices and adapts to different screen sizes. Mobile-friendly websites are favored by search engines and provide a better user experience.

Page Speed:

Optimize your website's loading speed by compressing images, minifying code, and utilizing caching techniques. Faster-loading websites tend to rank higher in search results.

Intuitive Navigation:

Create a clear and intuitive website navigation structure. Users should be able to find the information they need easily and quickly.

Readable Fonts:

Use legible fonts and appropriate font sizes to enhance readability. Avoid overcrowding your pages with excessive text or distracting elements.

Clear Call-to-Action:

Guide visitors through your website with clear call-to-action buttons and prompts. Encourage them to take desired actions, such as signing up for a newsletter, making a purchase, or contacting you.
Local SEO Strategies
For businesses targeting a specific geographic area, implementing local SEO strategies is essential. Here are some techniques to improve your local search visibility:
Google My Business:

Create and optimize your Google My Business listing. Provide accurate and up-to-date information about your business, including address, phone number, website, and business hours.

Localized Keywords:

Incorporate location-specific keywords throughout your website's content, meta tags, and headings. This helps search engines understand your business's relevance to local searches.

Local Directories and Citations:

Submit your business information to online directories and citation websites relevant to your industry and location. Ensure consistent NAP (Name, Address, Phone number) across all listings.

Online Reviews:

Encourage satisfied customers to leave reviews on platforms like Google, Yelp, and industry-specific review sites. Positive reviews can boost your local search ranking and attract more customers.

Localized Content:

Create content targeting local topics, events, and news relevant to your business. This demonstrates your connection to the local community and can attract local visitors.
Mobile Optimization
With the increasing use of mobile devices, optimizing your website for mobile is crucial. Follow these mobile optimization tips:
Responsive Design:

Ensure your website is responsive and adjusts seamlessly to different screen sizes. This provides a consistent user experience across all devices, including smartphones and tablets.

Mobile-Friendly Layout:

Design your website with a mobile-first approach, prioritizing essential content and ensuring easy navigation on smaller screens. Avoid using large images or complex elements that can slow down page loading on mobile devices.

Fast Loading Speed:

Optimize your website's loading speed for mobile users. Compress images, minify CSS and JavaScript files, and leverage browser caching to improve performance on mobile devices.

Thumb-Friendly Navigation:

Make it easy for mobile users to navigate your website with thumb-friendly buttons and menus. Ensure that clickable elements are appropriately spaced and large enough to be tapped accurately.

Optimize Forms and CTAs:

Streamline forms and call-to-action (CTA) buttons for mobile users. Use autofill options, minimize the number of form fields, and ensure CTAs are prominently displayed and easy to tap.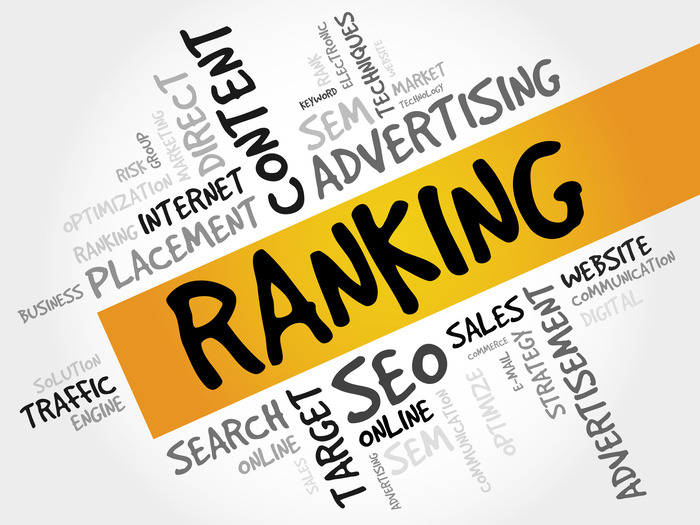 Measuring Success with Analytics
To gauge the effectiveness of your SEO efforts, it's crucial to measure key metrics using analytics tools. Here's how to track and analyze your website's performance:
Google Analytics:

Install Google Analytics on your website to gather valuable data about your visitors. Monitor metrics such as traffic sources, user behavior, conversion rates, and bounce rates to gain insights into your website's performance.

Keyword Rankings:

Track your keyword rankings to assess the impact of your SEO efforts. Tools like SEMrush and Ahrefs can provide you with detailed keyword ranking reports.

Backlink Analysis:

Monitor the growth and quality of your backlink profile using backlink analysis tools. Identify new backlinks, analyze referring domains, and track the impact of backlinks on your website's visibility.

Website Traffic:

Regularly review your website's traffic metrics, including the number of visitors, page views, and session duration. Identify trends, patterns, and areas for improvement.

Conversion Tracking:

Set up conversion tracking to measure the effectiveness of your website in generating desired actions, such as purchases, form submissions, or newsletter sign-ups. This helps you understand the ROI of your SEO efforts.
Ensuring Website Security
Website security is not only crucial for protecting user data but also plays a role in SEO. Search engines prioritize secure websites to provide a safe browsing experience. Follow these steps to ensure website security:
SSL Certificate:

Install an

SSL

certificate to enable HTTPS encryption on your website. This secures data transmission between your website and visitors' browsers.

Regular Updates:

Keep your website's content management system (CMS), themes, and plugins up to date. Updates often include security patches to address vulnerabilities.

Strong Passwords:

Use strong, unique passwords for all user accounts associated with your website. Implement two-factor authentication (2FA) for an extra layer of security.

Firewall Protection:

Set up a firewall to monitor and filter incoming traffic to your website. This helps block suspicious or malicious activity.

Regular Backups:

Regularly back up your website's files and databases to a secure location. In the event of a security breach, you can restore your website to its previous state.
Utilizing Structured Data
Structured data markup provides additional context to search engines about the content on your website. It helps search engines understand and display information in more visually appealing and informative ways. Consider these structured data strategies:
Schema Markup:

Implement schema markup on your website using Schema.org vocabulary. Schema markup provides structured data that can enhance search engine understanding of your content, leading to rich snippets, knowledge panels, and other enhanced search results.

Rich Snippets:

Utilize structured data to create rich snippets that appear in search engine results. Rich snippets can display additional information such as ratings, reviews, prices, and event details, making your listing more attractive and informative.

Local Business Markup:

If you have a local business, use local business structured data markup to provide search engines with key information like your business name, address, phone number, and opening hours. This can improve your visibility in local search results.

Product Markup:

If you have an e-commerce website, implement product markup to provide detailed information about your products, such as price, availability, reviews, and ratings. This can enhance your product listings in search results and increase click-through rates.

Article Markup:

If your website features articles or blog posts, use article markup to provide additional information such as author, publishing date, and article description. This can improve the appearance and visibility of your articles in search results.
Understanding Search Engine Algorithms
Search engine algorithms are complex systems that determine the ranking of websites in search results. While the exact algorithms used by search engines like Google are closely guarded secrets, understanding their general principles can help inform your SEO strategies:
Relevance:

Search engines aim to provide the most relevant results for user queries. To rank higher, ensure your website's content aligns closely with the intent behind specific search queries.

Authority:

Search engines consider the authority and credibility of websites. Build your website's authority through high-quality content, backlinks from reputable sources, and engagement signals like social shares and comments.

User Experience:

Search engines prioritize websites that provide a positive user experience. Factors such as page loading speed, mobile-friendliness, and intuitive navigation contribute to a better user experience.

Freshness:

Search engines value fresh and up-to-date content. Regularly update your website with new content, revise outdated information, and stay current with industry trends.

User Engagement:

User engagement signals, such as click-through rates, time on site, and bounce rates, can influence rankings. Create compelling and engaging content to encourage users to interact with your website.
Optimizing for Voice Search
With the rise of voice assistants like Siri, Alexa, and Google Assistant, optimizing your website for voice search is becoming increasingly important. Consider these tips to optimize for voice search:
Long-Tail Keywords:

Voice searches tend to be more conversational and longer. Optimize your content for long-tail keywords that reflect natural language queries.

FAQ Format:

Structure your content in an FAQ format, addressing common questions users may ask. This increases the chances of your website being selected as a featured snippet in voice search results.

Conversational Tone:

Write content in a conversational tone to align with voice search queries. Use natural language, anticipate user intents, and provide direct and concise answers.

Local Optimization:

Optimize your website for local voice searches by including location-specific keywords and information. This can help capture local voice search queries like "near me" or "in [city]."

Page Speed and Mobile Optimization:

Voice searches often occur on mobile devices, so ensure your website is mobile-friendly and loads quickly. Optimize your pages for speed and consider implementing Accelerated Mobile Pages (AMP) to enhance the user experience.
Avoiding Common SEO Mistakes
In the world of SEO, avoiding common mistakes is just as important as implementing best practices. Here are some common SEO pitfalls to steer clear of:
Keyword Stuffing:

Avoid overloading your content with keywords. Focus on creating valuable and relevant content that naturally incorporates keywords.

Duplicate Content:

Duplicate content can harm your website's rankings. Ensure your content is unique, and use canonical tags to indicate the preferred version of a page.

Ignoring Technical SEO:

Technical SEO elements, such as crawl ability, site structure, XML sitemaps, and robots.txt files, play a crucial role in search engine rankings. Pay attention to technical aspects to ensure optimal website performance.

Neglecting User Experience:

A poor user experience, including slow loading times, intrusive ads, and difficult navigation, can harm your rankings. Prioritize user experience to keep visitors engaged and encourage longer on-site durations.

Ignoring Analytics:

Analyze and track the performance of your website regularly. Insights from analytics can help identify areas for improvement, uncover user behavior patterns, and refine your SEO strategies.
Staying Up-to-Date with SEO Trends
SEO is a constantly evolving field, with search engine algorithms and best practices frequently changing. Stay up-to-date with the latest SEO trends and updates to ensure your strategies remain effective. Here's how:
Follow Industry Blogs:

Read reputable SEO blogs and websites to stay informed about the latest news, algorithm updates, and optimization techniques.

Attend Webinars and Conferences:

Participate in webinars and conferences hosted by SEO experts to learn from industry leaders and gain insights into emerging trends.

Engage in Online Communities:

Join SEO-focused communities, forums, and social media groups to connect with other professionals, share knowledge, and discuss current SEO trends.

Continual Learning:

Dedicate time to learning and expanding your SEO knowledge. Take online courses, watch video tutorials, and explore new resources to deepen your understanding of SEO concepts.

Experiment and Test:

Implement small-scale experiments to test new SEO strategies and techniques. Monitor the results and adjust your approach based on data-driven insights.
Implementing a Content Marketing Strategy
Content marketing and SEO go hand in hand. By implementing a robust content marketing strategy, you can drive organic traffic, attract backlinks, and establish your website as a reputable source of information. Consider these tips for effective content marketing:
Identify Target Audience:

Understand your target audience and their pain points. Conduct market research and develop buyer personas to create content that resonates with your audience's needs.

Keyword Research:

Perform thorough keyword research to identify topics and keywords with high search volume and low competition. This helps you create content that ranks well in search engine results.

Create Valuable Content:

Develop high-quality, informative content that addresses your audience's needs. Offer unique perspectives, actionable advice, and in-depth insights to establish yourself as an authority in your niche.

Diversify Content Formats:

Experiment with different content formats such as blog posts, videos, podcasts, infographics, and eBooks. Cater to different learning preferences and increase your content's reach.

Promote and Distribute:

Don't rely solely on organic reach. Actively promote your content through social media, email newsletters, influencer collaborations, and guest posting. Leverage your network to amplify your content's reach.

Engage with your Audience:

Encourage interaction and engagement with your content. Respond to comments, ask for feedback, and foster conversations to build a loyal and engaged audience.

Measure and Analyze:

Use analytics tools to track the performance of your content marketing efforts. Monitor metrics such as website traffic, engagement, conversion rates, and backlinks generated to refine your strategy.
Utilizing Video Content
Video content has become increasingly popular and can significantly impact your website's SEO. Consider incorporating video into your content strategy using the following tips:
Optimize Video Metadata:

Provide descriptive titles, tags, and descriptions for your videos. Include relevant keywords to improve visibility in search results.

Transcribe Videos:

Transcribe your videos and include the text on the page where the video is embedded. This provides search engines with more context and allows users to find your content through text-based searches.

Create Engaging Thumbnails:

Design visually appealing and compelling thumbnails that accurately represent the video's content. Thumbnails can attract clicks and improve video engagement.

Embed Videos on Your Website:

Embed videos on relevant pages of your website to keep visitors engaged and increase time on site. This signals search engines that your content is valuable and can boost your rankings.

Promote Video on Social Media:

Share your videos on social media platforms to increase visibility and drive traffic to your website. Engage with your audience through video-based content and encourage sharing.
Enhancing Website Speed
Website speed is crucial for both user experience and SEO. Slow-loading websites tend to have higher bounce rates and lower search engine rankings. Improve your website's speed with the following techniques:
Optimize Image Size:

Compress and optimize images to reduce file sizes without sacrificing quality. Use image optimization tools or plugins to automate the process.

Enable Browser Caching:

Leverage browser caching to store frequently accessed website elements on visitors' devices. This reduces the need for repeated requests, resulting in faster loading times.

Minify CSS and JavaScript:

Remove unnecessary characters, spaces, and comments from CSS and JavaScript files. Minifying these files reduces their size, leading to faster page loading.

Use a Content Delivery Network (CDN):

Utilize a CDN to distribute your website's static content across multiple servers worldwide. This helps deliver content faster to users by serving it from the server nearest to their location.

Optimize Server Response Time:

Ensure your web hosting server is properly configured and capable of handling incoming requests efficiently. A slow server response time can significantly impact your website's loading speed.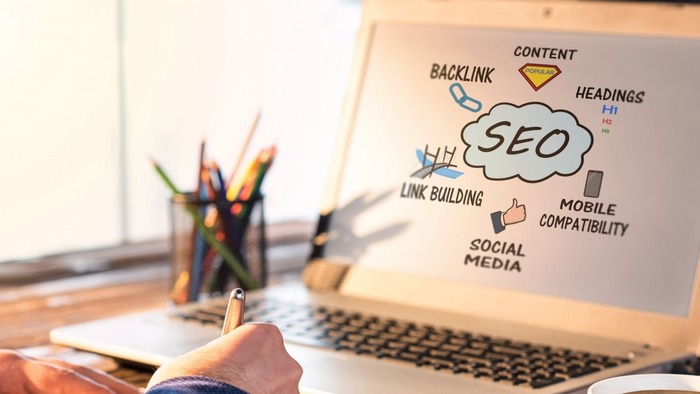 Optimizing for Local Keywords
If your business targets a specific geographical location, optimizing for local keywords is essential. Here's how you can improve your website's visibility in local searches:
Local Keyword Research:

Identify relevant local keywords by conducting keyword research specific to your target location. Use tools like Google Keyword Planner and Google Trends to find popular local search terms.

Localized Content:

Create content that focuses on local topics, events, and landmarks. Incorporate location-specific keywords naturally within your content, meta tags, headings, and image alt text.

Google My Business:

Claim and optimize your Google My Business listing. Provide accurate and up-to-date information about your business, including address, phone number, business hours, and customer reviews.

Online Directories and Citations:

Ensure your business information is consistent across online directories, citation websites, and review platforms. Register your business with reputable local directories to improve your online visibility.

Location Pages:

If your business has multiple locations, create separate location pages for each one. Optimize these pages with location-specific content, testimonials, and contact information.
Using Long-Tail Keywords
Long-tail keywords are longer, more specific keyword phrases that have lower search volume but often higher conversion potential. Incorporating long-tail keywords into your content can help you target a more niche audience and increase your chances of ranking. Here's how to use long-tail keywords effectively:
Research Long-Tail Keywords:

Use keyword research tools to identify long-tail keywords relevant to your industry or niche. Look for keyword phrases that have a moderate search volume and low competition.

Create Targeted Content:

Develop content around specific long-tail keywords. Write blog posts, articles, or landing pages that address the unique needs or challenges of your target audience.

Answer Specific Queries:

Craft your content to answer specific questions or provide detailed solutions. Long-tail keywords often align with user queries, so focusing on providing valuable answers can increase your visibility.

Use Long-Tail Keywords Naturally:

Integrate long-tail keywords naturally into your content. Avoid keyword stuffing and prioritize creating high-quality, informative content that addresses user needs.

Monitor Performance:

Regularly review the performance of your content targeting long-tail keywords. Monitor rankings, traffic, and engagement to assess the effectiveness of your long-tail keyword optimization.
Leveraging Social Proof
Social proof refers to the influence and validation that comes from the positive actions, opinions, and recommendations of others. It plays a crucial role in building trust and credibility for your website. Here's how you can leverage social proof to enhance your website's ranking:
Customer Reviews and Testimonials:

Display customer reviews and testimonials on your website. Encourage satisfied customers to leave feedback and showcase their positive experiences with your products or services.

Case Studies and Success Stories:

Highlight case studies and success stories that demonstrate the positive outcomes achieved by your customers. Provide detailed information about the challenges they faced and how your offerings helped them overcome those challenges.

Influencer Endorsements:

Collaborate with influencers or industry experts who can endorse your brand or products. Their positive recommendations can have a significant impact on your website's credibility.

Social Media Mentions:

Monitor social media platforms for mentions of your brand, products, or services. Share positive mentions on your website to showcase the recognition and positive sentiment associated with your offerings.

Trust Seals and Certifications:

Display trust seals, certifications, and badges on your website to indicate that you adhere to industry standards and best practices. This helps build trust and credibility with your audience.

User-Generated Content:

Encourage users to create and share content related to your brand. This can include social media posts, reviews, testimonials, and videos. User-generated content serves as authentic social proof that can influence others.
The Impact of User Reviews
User reviews have a significant influence on consumer decisions and can impact your website's visibility and reputation. Here's how user reviews can contribute to your website's ranking:
Increased Click-Through Rates (CTR):

Positive user reviews displayed in search results can increase click-through rates. Users are more likely to click on search results that have high ratings and positive feedback.

Fresh User-Generated Content:

User reviews provide fresh and unique content that search engines value. Regularly updated user-generated content signals that your website is active and relevant.

Long-Tail Keywords:

User reviews often contain long-tail keywords that align with specific search queries. By incorporating these keywords into your content, you can attract targeted traffic and improve your website's ranking.

Improved Conversion Rates:

Positive user reviews act as social proof, influencing potential customers to trust and choose your products or services. Higher conversion rates indicate to search engines that your website provides value to users.

Engagement and Interaction:

Encouraging customers to leave reviews fosters engagement and interaction. Responding to reviews, whether positive or negative, demonstrates your commitment to customer satisfaction and enhances your brand's reputation.

Local Search Rankings:

Positive local user reviews play a vital role in local search rankings. Encourage customers to leave reviews on platforms such as Google My Business, Yelp, or industry-specific review sites.
Building Relationships with Influencers
Building relationships with influencers can significantly impact your website's visibility and reach. Influencers have a loyal following and can help promote your brand, products, or services to a wider audience. Here's how you can build relationships with influencers:
Identify Relevant Influencers:

Research and identify influencers who align with your industry, niche, or target audience. Look for influencers with engaged followers and a genuine interest in your offerings.

Engage with Influencers:

Follow influencers on social media, comment on their posts, and share their content. Engage in meaningful conversations and build rapport with them.

Collaborate on Content:

Reach out to influencers for collaboration opportunities. This can include guest blog posts, interviews, product reviews, or joint social media campaigns. Provide them with valuable content or exclusive experiences that they can share with their audience.

Offer Incentives:

Offer influencers incentives such as discounts, free products, or exclusive access to events or resources. This can motivate them to promote your brand or feature your content.

Create Influencer Programs:

Develop structured influencer programs where you establish long-term relationships with influencers. This can involve ongoing collaborations, ambassadorships, or affiliate partnerships.

Measure and Track Results:

Monitor the impact of influencer collaborations on your website's traffic, engagement, and conversions. Track metrics such as referral traffic, social media mentions, and sales attributed to influencer campaigns.
Remember, building relationships with influencers requires genuine and authentic engagement. Focus on establishing mutually beneficial partnerships that provide value to both parties and their respective audiences.
Conclusion
Ranking a website requires a holistic approach that combines technical optimization, high-quality content, user experience, and effective promotion. By implementing the strategies and techniques discussed in this article, you can improve your website's visibility, attract organic traffic, and establish your brand as a trusted authority in your industry.
Remember to stay up-to-date with the latest SEO trends, adapt your strategies as search engine algorithms evolve, and continuously analyze and optimize your website's performance. By doing so, you'll be well on your way to achieving higher rankings and driving sustainable growth for your website.