Visa is the most known credit card company that has a totally unique business perspective. It aims to become a trusted network that people and companies leverage for the global economy. On the other hand, Ethereum is the second most famous cryptocurrency and provides excellent blockchain services. You can check the ETH price on Binance and see how the latest updates have influenced its value. 
Although Ethereum is a decentralized ecosystem and Visa is a strictly centralized organization, both of them collaborated in the past too. Many other companies use Ethereum's blockchain, such as Ubisoft, Amazon, and Microsoft, to benefit from high transparency, safety, and the special smart contract feature. 
Companies using blockchain services are one of the few steps toward global cryptocurrency acceptance. Along with decentralization, data security, and enhanced trust, digital currencies, and related technologies can fill in the gaps in traditional economic systems that lack these aspects. 
Let's see how the collaboration between Ethereum and Visa can revolutionize the financial sector.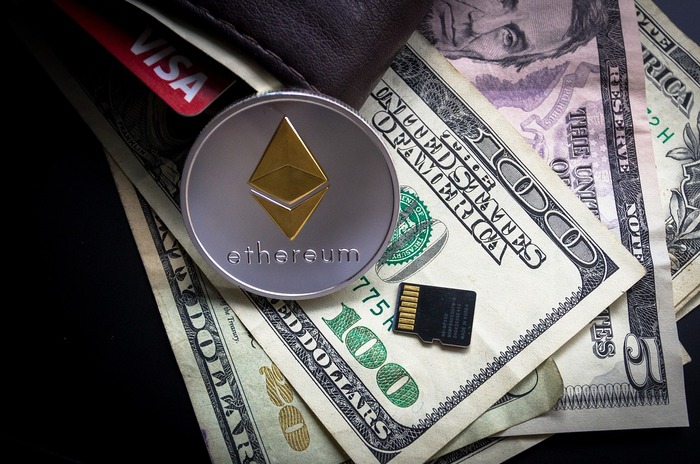 The purpose of an Ethereum auto-payment scheme
Last year, Visa came up with a proposal to Ethereum for making automatic payments from digital wallets that cryptocurrency owners use. This would be a game changer as users usually need to access regular banking services to benefit from this form of payment. The plan would also make it easier for people using digital coins to connect with the transactional and use their assets more easily for real-life products and services.
What's even more interesting is that the idea came from the company's employees that tried to figure out how ether owners could pay their bills at a set date in the future without needing to be connected to an internet service.
At first glance, it seems that the plan is easy to implement since setting pre-authorized payments can be done efficiently in no time. However, doing the same thing in public blockchains, where running smart contracts require specific knowledge that is available to everyone, is challenging, considering the safety and security of people's banking accounts.
The project's merging would be possible through the process of account abstraction (AA), which has yet to be correctly assessed by getting someone specialized to be interested in it.
What other small projects does Visa, along with Ethereum
Visa is already using Ethereum to improve its business. For example, developers from both sides work to increase the number of transaction volumes, develop security measures and enhance user privacy while blockchains interoperate.  
Visa was the first company to accept and leverage cryptocurrencies and even created a crypto-based card for the crypto audience back in 2015. However, the organization now competes against Mastercard and PayPal in providing the most innovative services and software products.
The enhancement of stablecoin payments and drive to mainstream adoption
Recently, Visa made another announcement on the newest stablecoin-related project. The upcoming product aims to bring blockchain networks and stablecoins payments to the mainstream. Visa calls this project the "next generation of products" and will base its strategies on programming, backend, and Web3 technologies.
Visa has already filled positions for people with these qualifications, along with understanding the concepts of layer 1 and layer 2, and of course, being able to program with Solidity, Ethereum's coding language.
The company collaborated similarly in 2020 with Circle, a blockchain-based business, and together they would help emerge the USD stablecoin on credit cards. The project aimed to bring more stablecoins to worldwide companies since they've been increasingly demanded in recent years. Stablecoins ensure fast, low-cost, and irreversible transactions, which are beneficial for an organization's growth in this fast-changing industry.
Why blockchain technology can set up a Company's Success
Despite blockchain technology being underestimated and lacking trust from regular users, it can change the business world altogether with a bit more regulation guidance and proper organization.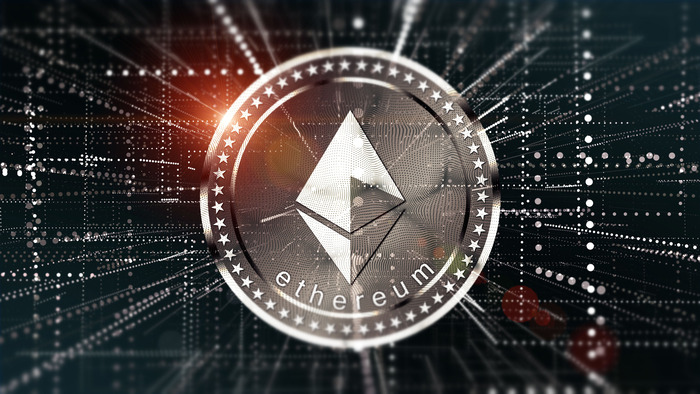 Of course, blockchain should remain decentralized, as this feature is what makes it special and provides it with unique characteristics. There are many departments in a company that lacks certain aspects, and blockchain can ensure them, such as the following:
Trust

: blockchain enables trust between anonymous participants and those who don't have a strong business relationship;

Decentralization

: since there's no entity in charge of the ecosystem, and its maintenance comes from the community, blockchain can provide safe data sharing;

Security and privacy

: by creating transactional records through end-to-end encryption, data is impossible to hack;

Minimized costs

: blockchain contributes to reduced manual tasks and helps with eliminating intermediaries, such as third-party vendors;

Traceability

: retailers can manage inventory and track the origins of an item through blockchain features;

Immutability

: once active on the blockchain, transactions can't be altered or deleted, meaning companies can conduct secure and reliable information audits;

Better data control

: businesses can decide what information is shareable and with whom through blockchain-enabled smart contracts;

Tokenization

: companies can turn any type of asset into a digital token that has been popular with trading carbon emissions;
But among the best features, blockchain brings innovation. As with many other new technologies, blockchain and smart contracts, usually provided by Ethereum, can provide the latest solutions and products for companies who are looking to access different customer audiences and also expand their visions and goals.
Prominent companies understood the need for innovative practices and technologies, which is why blockchain entered many industries, from healthcare and education to finance and gaming. In each of these sectors, blockchain is mainly used to address some common challenges, such as security, data safety, and traceability; for example, in the food industry, blockchain made one of the most significant steps toward improvement by enhancing product traceability and therefore solving one of the biggest problems in this sector.
Bottom line
Visa and Ethereum might seem like different technology-based developing bodies, but they've collaborated in the past to bring out innovative products and services. At the same time, they continue working together towards better practices in the finance and crypto world and build a bridge between them that would benefit both users and companies.