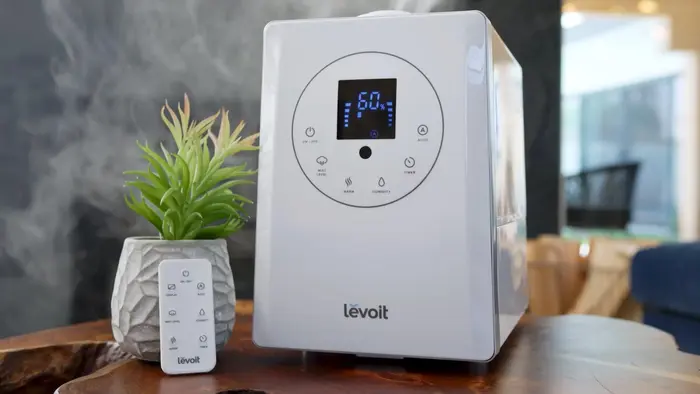 In the pursuit of a healthier and more balanced indoor environment, various tools and techniques have emerged as potential aids. Among these tools, misters have garnered attention for their potential benefits to health and wellness. These devices, often utilized to disperse moisture into the air, offer a range of advantages that promote physical and mental well-being by creating an optimal humidity level.
Humidifiers play a vital role in maintaining skin hydration and respiratory health. By increasing ambient humidity, these devices help combat the dryness caused by artificial indoor heating or arid climates, resulting in smoother and more supple skin. Moreover, they can soothe irritated airways and make breathing easier, aiding individuals with respiratory issues such as asthma. Additionally, these devices offer relaxation and stress reduction through inhaling soothing vapor, potentially alleviating daily stressors.
However, it's vital to use them mindfully and address potential drawbacks. Overuse or improper maintenance can lead to excess moisture and mold growth, impacting indoor air quality. While therapeutic, incorporating essential oils requires caution due to potential allergic reactions. Striking a balance between benefits and precautions is critical for harnessing the potential of these devices for enhanced well-being.
Enhancing Skin Hydration
One noticeable impact of these devices is their ability to enhance skin hydration. Maintaining healthy skin requires adequate moisture, and these devices contribute to the skin's hydration levels by increasing ambient humidity. The moisture created helps counteract the dryness often caused by artificial indoor heating or dry climates, resulting in skin that feels smoother and more supple.
Respiratory Relief and Improved Air Quality
In addition to benefiting the skin, these devices also play a role in improving respiratory health. Dry air can irritate the respiratory tract, causing discomfort and exacerbating conditions like asthma. By introducing moisture into the air, these devices can soothe irritated airways and make breathing easier. Furthermore, the moisture can help capture and remove airborne particles, potentially enhancing indoor air quality and contributing to overall wellness.
Unveiling the Benefits of Inhalation
Easing Congestion and Sinus Discomfort
Another valuable aspect of these devices is their potential to ease congestion and sinus discomfort. Warm, inhalable vapor has long been used to remedy nasal congestion. The warmth of the vapor helps dilate blood vessels and soothe irritated nasal passages, providing relief and aiding in recovery during colds or bouts of congestion.
Relaxation and Stress Reduction
Beyond their physiological benefits, these devices can also contribute to emotional well-being. Inhaling warm vapor can promote relaxation and reduce stress. This is due to the connection between the olfactory system and emotions. Some devices also infuse the vapor with essential oils, further relaxing by engaging the sense of smell. The diffusion of scents like lavender or chamomile can evoke calmness and serenity, offering a potential tool for managing stress.
Choosing Wisely: Considerations and Precautions
Personal Health Considerations
While these devices offer numerous benefits, it's essential to carefully consider their use, especially for those with certain health conditions. Individuals with allergies or sensitivities to airborne particles should be cautious to avoid potential allergen dispersion. Additionally, those with respiratory conditions like chronic obstructive pulmonary disease (COPD) should consult a healthcare professional before incorporating these devices into their wellness routines.
Hygiene and Maintenance
Another crucial aspect to consider is the maintenance of these devices. Regularly cleaning your devices is essential to prevent the growth of mold, bacteria, or other microorganisms. Neglecting proper cleaning can pose health risks and reduce the benefits of using these devices. Consistent maintenance is crucial to ensure they remain effective and safe.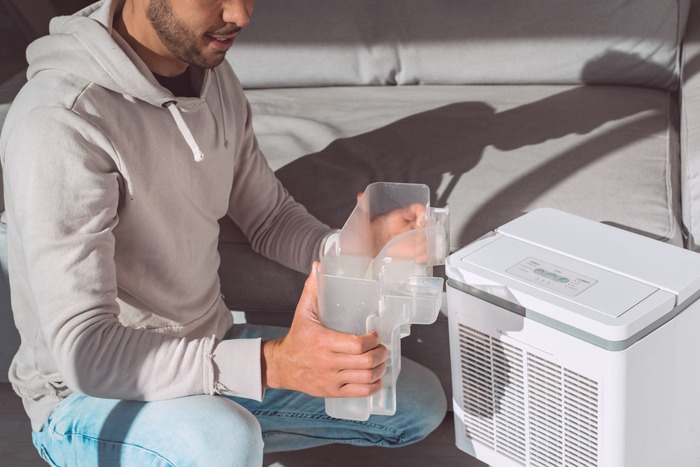 Managing Moisture and Mold
While these devices can be beneficial, excessive use or improper maintenance can lead to unintended consequences. Overusing them in a humid environment can contribute to excess moisture buildup, potentially fostering mold growth. Mold poses health risks, including allergic reactions and respiratory issues, underscoring the need to balance humidification and mold prevention.
Essential Oil Considerations
Incorporating essential oils into these devices can be therapeutic and enjoyable but requires caution. Essential oils are potent substances with powerful effects on the body and mind. However, not all essential oils are suitable for everyone. It's important to remember that certain essential oils may cause skin irritation, allergic reactions, or interact with medications. Certain essential oils may cause skin irritation, allergic reactions, or interact with medications. Furthermore, the quality of essential oils varies, emphasizing the importance of choosing reputable sources for purity and safety.
Harmonizing Health and Technology
Complementary Wellness Practices
These devices can be viewed as modern tools that align with traditional wellness practices. Their ability to enhance relaxation, promote respiratory health, and create a more comfortable indoor environment resonates with age-old methods of achieving well-being. Just as individuals have sought the benefits of steam in saunas or relied on aromatherapy, these devices provide a convenient means to incorporate these practices into daily life.
Balancing Modern Living
In today's fast-paced world, the appeal of these devices lies in their convenience and adaptability to modern living. They allow individuals to create a tranquil home environment, offering a reprieve from daily stresses. Whether it's a moment of deep inhalation to clear the mind or the gentle diffusion of calming scents, these devices provide an accessible way to embrace wellness amidst the demands of modern life.
Conclusion 
In the journey towards health and wellness, the role of humidifiers as tools for creating a harmonious indoor environment cannot be underestimated. From skin hydration to respiratory relief, these devices offer many benefits catering to well-being's physical and emotional dimensions. The appeal of their approach is how they effortlessly blend modern technology with traditional methods.
In a bustling world, the convenience and adaptability of misters become evident. By introducing optimal humidity levels, individuals can transform their living spaces into sanctuaries of relaxation. Whether inhaling soothing vapor or enjoying the gentle diffusion of calming scents, these devices enable individuals to embrace wellness amidst the demands of contemporary life.
Their use necessitates a thoughtful approach. Careful consideration and proper maintenance are crucial to harness their benefits without compromising on potential drawbacks. As individuals strive for a more balanced lifestyle, these devices stand as steadfast companions, offering a breath of tranquility and self-care in an ever-evolving world.