In an age of digital-first communication, communications with potential and repeat customers rarely occur in person. Is this a positive or negative development? It's certainly a boon to easily connect with an audience via phone, video conference, or live chat. But this level of 21st-century connectivity often reduces both the need and desire to meet your customers face-to-face.Is there a missing opportunity for professionals in marketing and sales to build meaningful relationships by utilizing in-person events? While face-to-face meetups may seem like traditional tactics from days gone by, those looking to create unique opportunities to meet and convert leads should consider the traditional approach. 
Benefits of Creating In-Person Events to Connect With Customers
When considering creating a face-to-face opportunity, remember these events are still not intruding in people's lives – they need to come to you. You're just creating an opportunity. In an age where real human interaction can be rare for some on a daily basis, there's a chance here to appeal to that desire to shake a hand, make eye-to-eye contact, and really learn about a service or product an individual may be interested in.People still value human interaction when it comes to their purchase decisions at some point in their buying journey. It's important to create those chances! Take Apple as an example of an organization re-embracing the in-person conversion approach. The "Today at Apple and "Town Squares" initiatives to inject a human, personal touch to their connections with customers.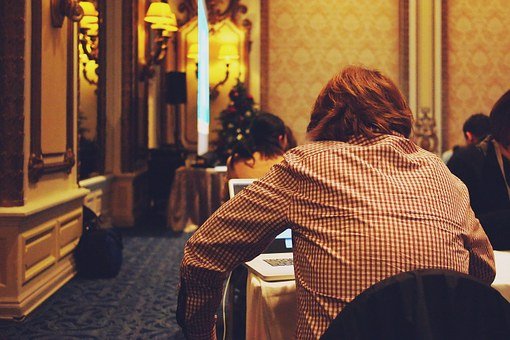 The "Today at Apple"  program showcases daily opportunities for people to engage in a wide array of creative activities using Apple devices -for free! These workshops are held right in the company's retail stores and create a reason for people to get off the couch and get collaborative with their love for Apple products. 
The "Town Square" program aims to turn Apple's retail locations from being just a store to more of a community destination. Comfy seating areas, plenty of accessible products, and events featuring musician sets, artist showcases, and product demos provide storegoers hours of free entertainment – just by going into an Apple Store.
Both of Apple's initiatives show the buzz in-person events can still create. You can make this approach work for your brand too!
Throwing a Successful In-Person Event
Creating an in-person opportunity is an undertaking that requires planning and adopt specific strategies to ensure success. It's not enough to book a room and order sandwiches! By following specific tips when planning event, you'll increase your chances for higher attendance, more engaged audiences, and increased opportunities to convert visitors into customers.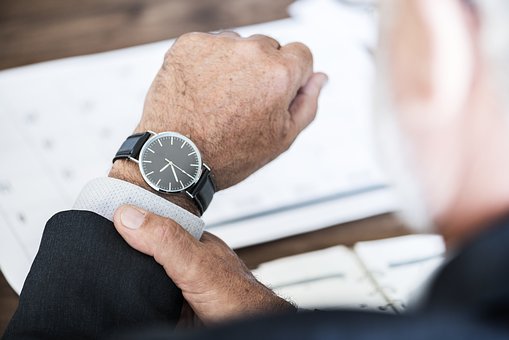 Tip #1: Set Clear Goals
When planning an in-person event, start by asking yourself the question "why are you hosting or participating in this event?" This should guide your entire approach!  As an example, a goal for your meeting could be getting 5 people to sign up for your email newsletter. The activities, messaging, and advertising should all work towards making this goal a reality!
Tip #2: Spread the Word
Event the most exciting event will fall flat if audiences don't know it's happening! You need to get the word out, answering the question "why should I attend?" Update your website, send emails, use social media (including hashtags), and use any communication channels to create a buzz around your upcoming event.
Tip #3: Bring Items to Hand Out
No matter the event, one universal truth will never change – people love free stuff! Never underestimate the power of a free lunch (or keychain) in driving audiences to an in-person workshop. Think of what giveaways best fit in publicizing your brand and achieving your meeting's goal. Business cards and company info sheets are important too. Make sure to have plenty on hand. 
Tip #4: Dress for the Occasion
It's incredibly important to project professionalism by making sure you and your entire team wear outfits that project professionalism. This doesn't just refer to suits though. Sometimes, matching polos with your business's name or logo is the right approach for the occasion. Plan ahead when considering the right tone for your event. Dressing properly for your workshop can help establish trust with your customers, build awareness for your business, and demonstrate how serious you are about what you do.
Tip #5: Network and Collect Data
In-person events not only present opportunities to build customers. You'll have meaningful chances to network. You'll collect lots of business cards, so be sure to have plenty of your own on hand to exchange. These networking moments can create future opportunities to partner with other brands, collect testimonials, and identify growth opportunities.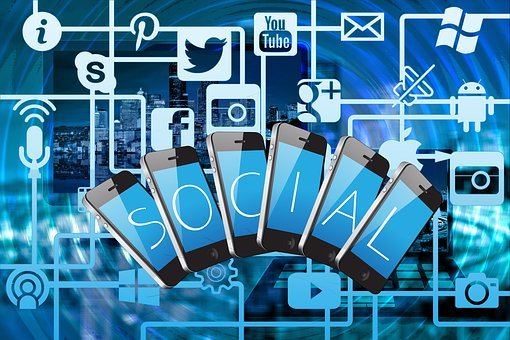 In addition to networking, in-person events are a great opportunity to collect data for future sales conversions. Not every attendee will be ready to purchase, and that's okay. Collect email addresses for your subscription list. Consider enticing people by holding a drawing among email sign-ups collected during the event. Think of a small prize you can award the winner as a smart investment in expanding your potential customer base.
Don't Wait! Make In-Person Events a Part of Your Sales and Marketing Strategy Today!
Hosting events can reap amazing benefits for your brand. In our digital-first business environment, face-to-face meetings have the power to capture audience attention, offering a different, more traditional way to both connect and grow around topics, products, and services people care about. 
If you're looking for an experienced, friendly and results-driven resource to help grow your business and guide you through truly building meaningful relationships with customers, Rizen is here to help! 
Visit our guide on training in the marketing strategy proven to match how people shop today – the inbound philosophy.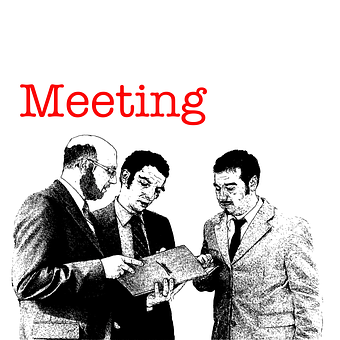 You can also learn more about why we're the choice for businesses both large and small for effective growth by visiting www.gorizen.com. 
Follow our adventures on social media by searching for the username "RizenInbound" on Facebook, Instagram, Twitter and LinkedIn. 
You can also listen to our weekly podcast, Inbound Academy, on your podcast app of choice or visiting the Inbound Academy Podcast page.
Author Bio:
Rogelio E. Rodriguez Jr. is the Cofounder and CEO at Rizen Inbound. He has led Rizen to become a Gold Tier Hubspot Certified Partner, with international clients from small startups to corporate giants. As a Hubspot Certified Trainer, he continues to spread the inbound gospel and even takes time to teach at the Miami Ad School Punta Cana