Slot machines have long been a cornerstone of the gambling industry, enticing players with the promise of excitement, thrills, and the chance to win big. Over the years, these machines have evolved beyond recognition, transitioning from mechanical contraptions with a limited number of symbols to high-tech, immersive experiences. 
The convergence of technology and entertainment has given rise to a new era of slot themes, where captivating narratives, cutting-edge graphics, and interactive features come together to create a truly engaging real-money play experience. This article explores the innovations in slot themes, delving into how the amalgamation of technology and entertainment is reshaping the landscape of gambling.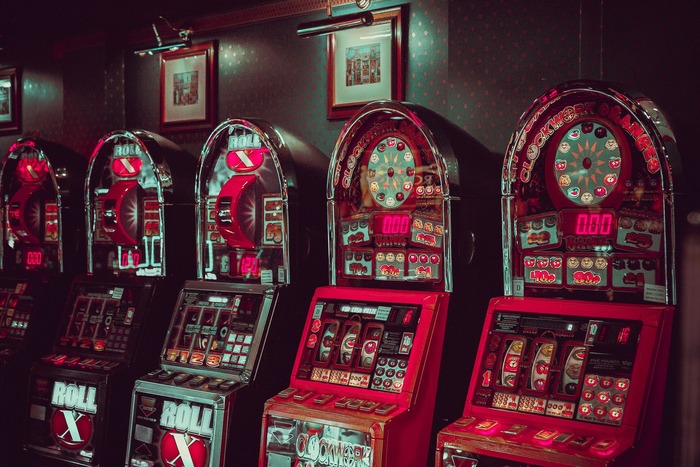 The Evolution of Slot Themes
Traditionally, slot machines were characterized by their basic designs and limited thematic elements. Fruit symbols, lucky sevens, and bar symbols were commonplace, offering a straightforward and easily recognizable visual experience. However, as the gambling industry evolved, game developers recognized the potential to enhance player engagement through immersive storytelling and innovative themes.
Today's slot themes go far beyond conventional symbols, drawing inspiration from a wide array of sources, including movies, TV shows, mythology, history, fantasy, and pop culture. This expansion of themes has opened the door to a world of possibilities, allowing players to embark on virtual journeys and explore narratives as they spin the reels.
Merging Entertainment and Technology
The marriage of entertainment and technology has been a driving force behind the innovative slot themes witnessed in today's casinos. Advanced graphics, animations, and sound effects have transformed the traditional slot machine into a visually stunning and interactive experience. Players are no longer confined to static symbols; instead, they are immersed in dynamic worlds that respond to their actions and choices.
One of the key technological advancements that have propelled slot themes forward is HTML5, a programming language that enables seamless integration across various devices and platforms. This has facilitated the development of visually impressive and responsive games that can be enjoyed on desktop computers, smartphones, and tablets. The result is a more immersive and convenient real-money play experience.
Narrative-driven Experiences
Innovative slot themes often revolve around compelling narratives that capture players' imaginations. These narratives create a sense of purpose and progression as players spin the reels, offering more than just the anticipation of winning. 
Themes inspired by movies, TV shows, and books allow players to interact with their favorite characters and worlds in new and exciting ways. For example, players can join their beloved heroes on epic quests, explore ancient ruins, or solve mysteries alongside their favorite detectives.
Furthermore, narrative-driven slot themes often incorporate elements of gamification, where players are rewarded for achieving milestones, unlocking story segments, or completing challenges. This not only enhances player engagement but also provides a sense of achievement and progression.
Bringing Interactive Features to the Forefront
The integration of interactive features has been a defining aspect of the innovations in slot themes. Features such as interactive bonus rounds, mini-games, and skill-based challenges elevate the gameplay experience to a whole new level. These elements require players to actively participate, making the outcome of the game feel more influenced by their choices and skills rather than pure luck.
For instance, some slot games offer skill-based bonus rounds where players have to navigate a character through challenges, aiming to earn rewards based on their performance. These features add an extra layer of engagement and skill to the traditional slot experience, appealing to a broader audience that craves more than just pushing a button.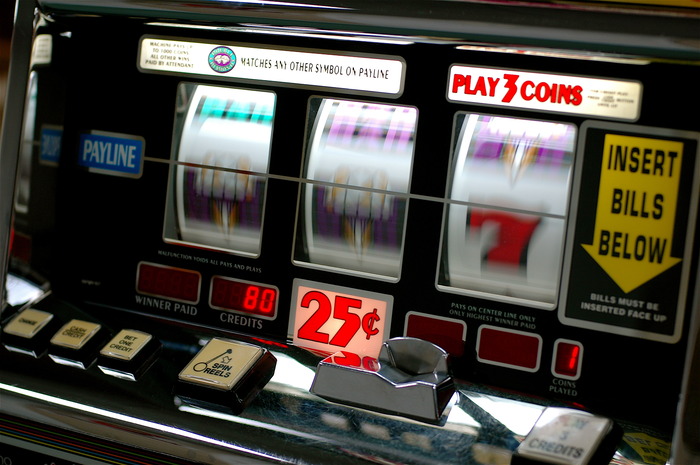 Virtual Reality and Augmented Reality
As technology continues to advance, virtual reality (VR) and augmented reality (AR) are poised to revolutionize the world of slot themes. VR technology allows players to enter fully immersive 3D environments, interacting with the game elements as if they were physically present. This level of immersion creates an unparalleled sense of presence, making players feel as if they are part of the game world.
On the other hand, AR overlays digital elements in the real world, offering a unique blend of virtual and physical experiences. Players could potentially spin the reels of a slot machine located in a casino while wearing AR glasses, witnessing dynamic animations and effects in their immediate surroundings.
The Future of Slot Themes
The evolution of real money slots themes shows no signs of slowing down. As technology continues to evolve and players' expectations become more sophisticated, game developers will likely push the boundaries even further. The integration of artificial intelligence, personalized experiences, and even more immersive VR and AR elements could be on the horizon, creating experiences that are tailored to each player's preferences and preferences.
Conclusion
In conclusion, the innovations in slot themes mark a pivotal moment in the gambling industry. The merging of technology and entertainment has transformed slot machines into immersive, narrative-driven experiences that captivate players on a whole new level. 
The evolution of themes, along with advancements in graphics, interactivity, and emerging technologies like VR and AR, ensures that the future of real money play will be an exciting blend of innovation and entertainment, offering players an unparalleled gaming experience.