In today's fast-paced digital world, the way we think about money is undergoing a transformative shift. 
Cryptocurrencies, the decentralized digital currencies that operate independently from traditional banks, are not just a technological novelty or a speculative investment fad. They're increasingly becoming an integral part of online business operations, offering benefits that traditional currencies can't match. The online gaming and casino industry, in particular, is at the forefront of this revolution, harnessing the unique advantages that cryptocurrencies bring to the table. 
This article delves into the fascinating world of cryptocurrency, its role in online business, and how you can seamlessly integrate it into your operations. 
Join us as we navigate the dynamic landscape of digital currencies, explore the reasons behind their growing popularity, and provide insights into leveraging them for your business success.
What are Cryptocurrencies? 
Cryptocurrency is a decentralized digital form of money primarily designed for use over the Internet. It was introduced to the world with the launch of Bitcoin in 2008, which remains the most prominent, influential, and well-known digital currency to date. Over the years, various other cryptocurrencies, such as Ethereum, have emerged, serving as digital alternatives to traditional currencies issued by governments.
Some of the most notable cryptocurrencies, based on their market capitalization, include Bitcoin, Ethereum, Bitcoin Cash, and Litecoin. There are also other recognized digital currencies like Tezos, EOS, and ZCash. While many of these cryptocurrencies share similarities with Bitcoin, others are founded on distinct technologies or have unique features that enable them to perform beyond mere value transfer.
Reasons to accept cryptocurrencies payments
Cryptocurrencies are gaining momentum as a reliable and fast payment method. Businesses are adopting crypto payments for online casinos and other online gaming platforms for various reasons:
Instant Transactions.

Cryptocurrencies ensure immediate payments without the delays associated with traditional banking systems.

Low Transaction Fees

. Crypto transactions usually come with minimal fees, enabling businesses to save money.

Global Reach

. With cryptocurrencies, businesses can accept payments from anywhere in the world, opening up vast markets.

Security

. Cryptocurrencies operate on

secure blockchain technology

, offering a high level of protection against fraud and unauthorized transactions.
Choosing the Right Crypto Payment Processor
Before integrating cryptocurrency payments, it's crucial to select the appropriate crypto payment processor gambling services. Several factors can influence this choice:
Supported Cryptocurrencies. Ensure the processor accepts a wide range of popular cryptocurrencies, enhancing flexibility for your customers.

Ease of Integration. Opt for processors that offer seamless integration with your existing business systems.

Transaction Fees. While crypto transactions are generally cost-effective, it's essential to compare transaction fees between different processors.

Security Measures. Choose a processor with robust security protocols to safeguard your business and customer transactions.
Gaming and Casino: Leading the Crypto Revolution
One sector that has significantly benefited from the cryptocurrency wave is online gaming. From online casinos to eSports, the integration of cryptocurrency payments is evident. 
If you're in the online gaming sector, utilizing a gaming payment gateway can streamline your operations. Services like CryptoProcessing.com offer specialized gaming payment gateway solutions for businesses. Adopting a reliable payment gateway for online gaming can:
Enhance customer trust by offering diverse payment options.

Ensure quick settlement of transactions.

Offer a competitive edge in a crowded online gaming market.
Steps to Integrate Cryptocurrency Payments
With the rising popularity of digital currencies, businesses are now looking to incorporate cryptocurrency payments to keep up with modern trends. It's an exciting move that could open your business up to a broader customer base. If you're considering this leap, here's a straightforward guide to getting started:
Step 1
Select a Suitable Payment Gateway. Choose a casino payment gateway or a gaming payment solutions provider based on your business needs.
Step 2
Sign Up and Set Up. Register with the chosen payment gateway. Configure your settings, such as accepted cryptocurrencies and withdrawal methods.
Step 3
Integrate with Your Website. Most online gaming payment processing services provide plugins or APIs for easy integration with various e-commerce platforms. If you have any problems, don't hesitate to contact support. Usually, specialists are happy to help you. As a result – you can save a lot if your time. 
Step 4
Test the System. Before going live, conduct test transactions to ensure smooth operation and customer experience. It is important for every kind of business. 
Step 5
Go Live. Once satisfied, activate cryptocurrency payments on your website, and inform your customers about the new payment option.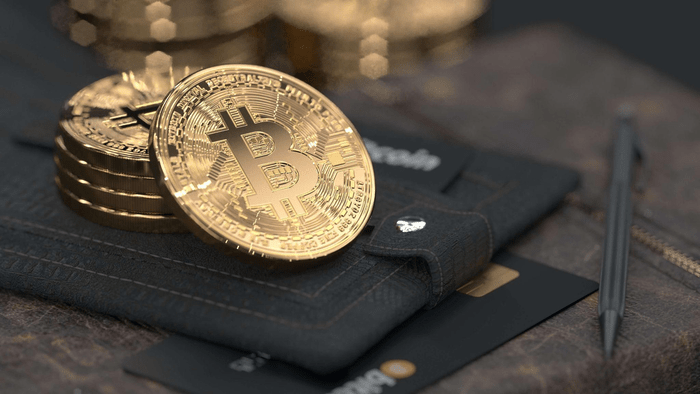 As with any disruptive technology, businesses need to be aware of the regulatory landscape surrounding cryptocurrencies. This is especially true for platforms offering gambling payment gateway integration services. Before integrating crypto stay informed about global and local regulations impacting crypto payments for online casinos. Also, ensure transparency in transactions and maintain comprehensive records. The best advice we can provide you here is to consult legal professionals familiar with the cryptocurrency domain. 
The Future of Cryptocurrency in Online Business
As more consumers become familiar with digital currencies, the demand for online gambling payment processing in cryptocurrency will only continue to grow.
 By integrating crypto payments now, businesses can position themselves advantageously for the future. With the promise of faster transactions, global accessibility, and enhanced security, cryptocurrencies are poised to redefine the way online businesses operate.