A lot of people buy iPhones, instead of Android, for quick and smooth updates. As it happens, Apple rolls out its software updates to almost every device out there, even if the said device is 5 or 6 years old. In most of the cases, though, this upgrading process is smooth. At the same time, there are instances when iOS updates can get the hell out of your iPhones. As far as precautions go, it makes perfect sense to back up your iPhone before upgrading to iOS 13, especially if you have an old one. So, even if something goes wrong and you got to wipe the device, you will still have access to your precious data.
Quick And Safe Solution To Transfer iPhone Data
In this article, we are going to talk about one of these tools — DearMob iPhone Manager. This is your best opportunity to say goodbye to the expensive iCloud and the rather buggy iTunes. Instead, you get to embrace the best way to transfer everything from iPhone to iPhone. And you have better transfer speeds between the devices and your computer. Also, this is a safe solution if you are seeking a fast and easy to use way to transfer iPhone data.
What Is DearMob iPhone Manager?
As we said, DearMob iPhone Manager is a complete solution for managing your iPhone devices. Once you've connected the device to your Mac or PC, you will be able to manage your iPhone in an effective manner. It's to be noted that this iPhone Manager offers so many features you haven't even expected in iTunes.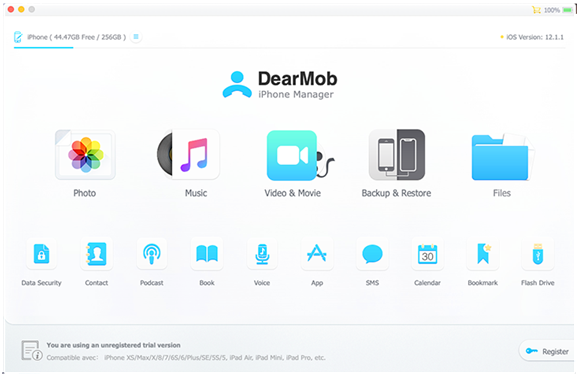 It just so happens that DearMob iPhone Manager has a rather intuitive and progressive way to take backups and manage — quite easily actually. And, when you want to back up your phone before running a complex update, you have better security with DearMob iPhone Manager. You should also consider that the backup options from DearMob iPhone Manager are completely safe.
DearMob iPhone Manager takes a number of steps to ensure the safety of your data and the device. Thanks to the clever algorithms, you don't have to worry about the iTunes errors you commonly see. Also, even as you are restoring, the app offers selective control. Last but not least, you can avail extra features like locking up the iOS backup file as well.
As you can see, the app offers one of the smoothest safest ways to manage your transfers and the device itself. You wouldn't be seeing the errors you are familiar with in iTunes. In other words, DearMob iPhone Manager is a better iTunes alternative for Windows and Mac, not just in terms of backups but also the control.  We believe you have a clear basic idea and now we will check out the process.
How To Transfer Media From iPhone To Computer Using DearMob
No matter what media you wish to transfer. Photos, music, video, Dearmob has an easy and hassle free solution to transfer media with breeze.
Steps To Transfer Photos From iPhone To PC/Mac
Step 1: Launch the application and go to "Photo Transfer", To browse photo, switch to albums on the left
Step 2: Select the photos which you wish to transfer and click on "Export"
DearMoB iPhone Manager can easy transfer 4K photos as well. On average, it takes 10 sec to transfer 100 4K photos to computer.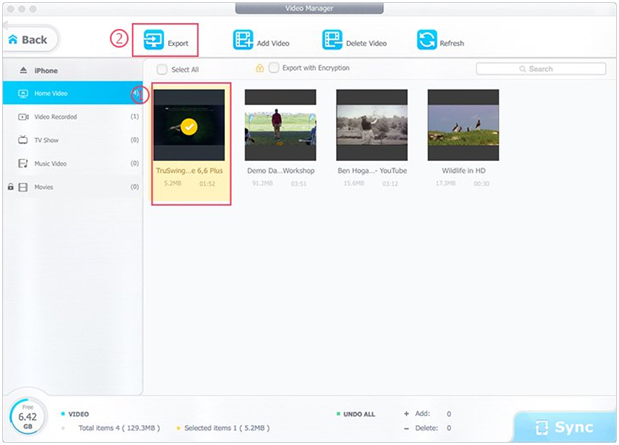 Optional: Click On "Export with encryption" which will password protect your photos.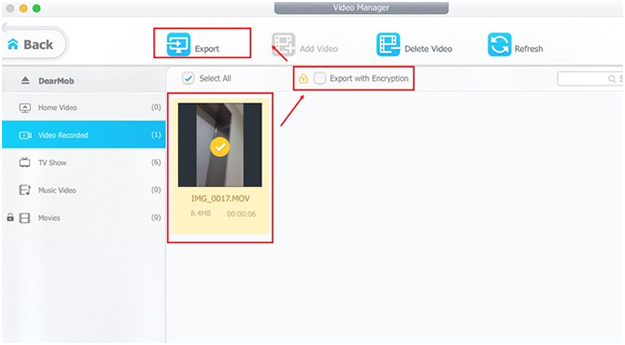 Tips:
To transfer all photos in one go, "select all" option else you can also drag your mouse
To change the default path for items, click on gear icon or click on settings
Steps To Transfer Photos From iPhone To Another iPhone Without iTunes
Step 1: Launch Dearmob iPhone manager and connect your iPhone to the PC
Step 2: Click on Photo transfer and select all the pictures you wish to transfer and click over export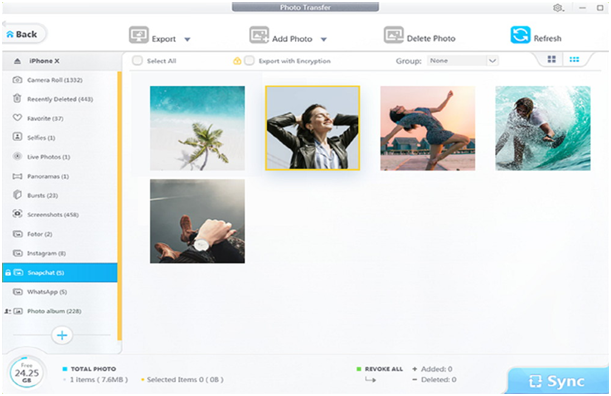 Step 3: Take another cable and plug in your other iPhone, Head to "photo transfer" and create an album by pressing over + option in the left
Step 4: Click on "add photo", click on exported pictures that we talked in step 2 and click on sync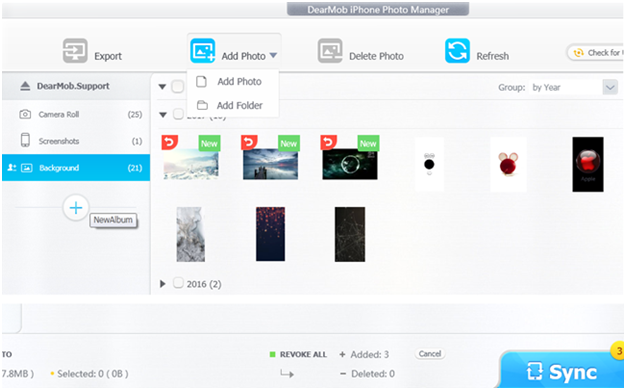 There are several instances when such a feature would become useful. At the end of the day, you get more than what you're paying for and we think that's great.
There Is More
When you get DearMob iPhone Manager, you are getting more than a complete backup and transfer solution for iPhone. As we said earlier, there are some superb features for taking the best care of your device. For instance, you can convert DearMob iPhone Manager into an iPhone storage manager and free up space from the device. This interface is way better than your in-built options and you have more control over the device as well. In addition to this, there are additional features like data transfer and content management.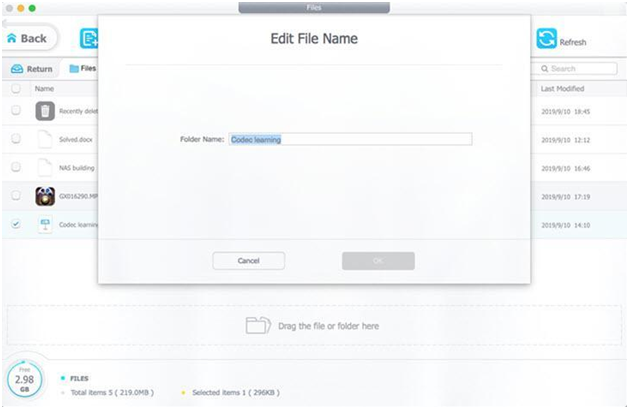 The Bottom Line
Since you have seen the easy process of transferring iPhone data, we don't think extra explanations are necessary. You are definitely getting a better package when compared to iTunes and once you start using DearMob iPhone Manager, it would be hard to go back. We think that explains how great was this transfer experience.