Are you wondering – Is Apex Legends Cross Platform or CrossPlay?
Here's everything you need to know about Apex Legends!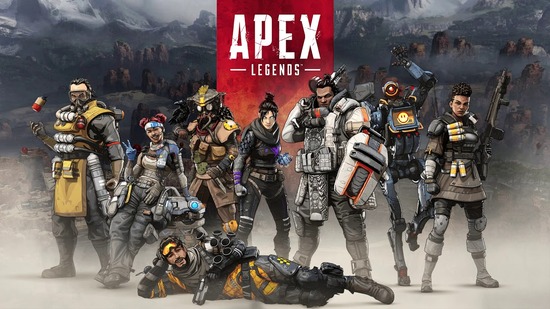 Is Apex Legends Cross Platform?
Yes, as of 2023, Apex Legends fully supports cross-platform play. This incredible feature allows players from various devices—PC, Xbox One, PlayStation 4, and Nintendo Switch—to compete against one another.
This ensures a broad and diverse player base, enhancing competitive gameplay. No longer are friends restricted by their gaming devices; now, everyone can team up or face off against each other, breaking down previous barriers in the gaming community.
Apex Legends Cross platform between PC and PS?
There's good news for those who prefer the precise mouse and keyboard controls on a PC or the comfort of a PlayStation controller. Apex Legends has bridged the gap between PC and PlayStation gamers.
Players can effortlessly join lobbies, participate in matches, and experience the thrill of the battle royale arena together, blurring the lines between different gaming ecosystems.
Apex Legends Cross platform between PC and Xbox One
The story doesn't end with just PlayStation. PC gamers can also connect with Xbox One players, allowing for more diverse team compositions and strategies.
The underlying technology ensures smooth gameplay, leveling the playing field and fostering community among different player bases.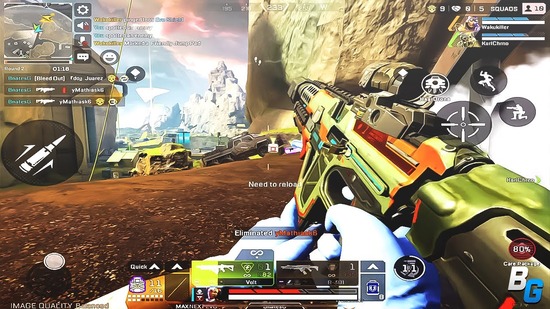 Apex Legends Cross platform between Xbox One and PS
Historically, console wars have always pitched Xbox and PlayStation fans against each other. However, in the world of Apex Legends, these two communities come together.
Xbox One and PlayStation players can now team up or compete, bringing together vast communities and enhancing the game's inclusivity.
Apex Legends Cross platform Release Date
Although the idea of cross-platform play isn't new, its implementation in popular games like Apex Legends was eagerly anticipated. Apex Legends first dabbled with this feature in October 2020, introducing it as a beta.
Over the years, feedback from the player base has been crucial in refining this feature, ensuring stability and fairness across platforms.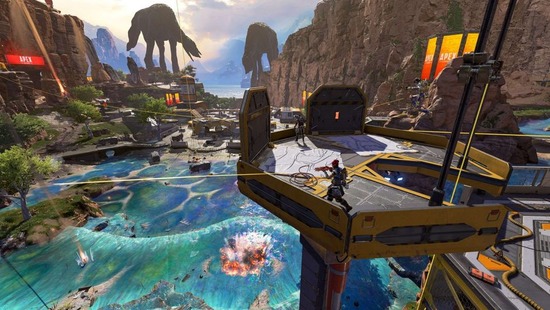 Can you play Apex Legends On Split Screen?
Many gamers cherish the nostalgia of split-screen gaming—sitting beside a friend or sibling, sharing a screen, and diving into virtual adventures. However, as of 2023, Apex Legends does not offer split-screen gameplay.
The game's visual complexities and fast-paced nature necessitate individual screens for an optimal experience. This focus ensures each player gets a complete and immersive gaming experience without compromises.
Is Apex Legends Cross-Progression or Cross-Generation?
With cross-platform play, apex Legends might be ahead of the curve, but there's still some ground to cover regarding cross-progression. Players cannot transfer their progress, skins, or unlocks from one platform to another.
This limitation requires players to remain committed to a single platform to retain their game achievements. However, there's a silver lining—Apex Legends supports cross-generation gameplay. Players from older consoles like the PS4 can easily compete with counterparts on the latest devices, like the PS5.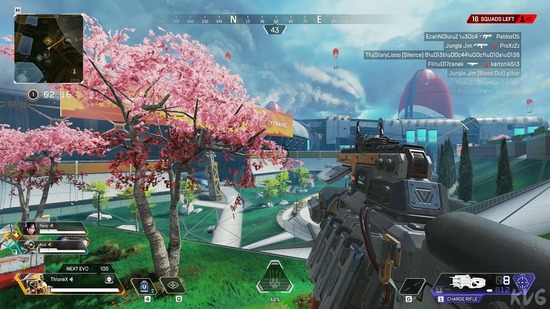 Conclusion
In the ever-evolving online gaming world, Apex Legends has set a benchmark with its cross-platform capabilities. The game has pioneered inclusivity, allowing players from different platforms to share the same gaming universe.
While the lack of cross-progression support might be a drawback for some, the strides made in connecting players worldwide are commendable.
This very feature stands as a testament to the game's commitment to its community, making it a must-play for enthusiasts across the globe.
FAQs
Is Apex Legends cross-platform?
It supports cross-platform play between PC, Xbox One, PlayStation 4, and Nintendo Switch.
How do I enable cross-play in Apex Legends?
Access the Settings menu in-game and select the Cross-Platform Play option. Ensure it's turned on.
What are the benefits of cross-play in Apex Legends?
Cross-play provides a more extensive player base, fostering competitive matches and reducing wait times for lobbies.
Is there any downside to cross-play in Apex Legends?
Some players feel that control disparities between platforms can lead to unbalanced matches. However, many players find the overall experience enhanced with cross-play.
Can I transfer my game progress between platforms?
No, as of 2023, Apex Legends doesn't support cross-progression. Game progress remains platform-specific.