Are you wondering – Is Battlefield 5 Cross Platform or CrossPlay?
Here's everything you need to know about Battlefield 5!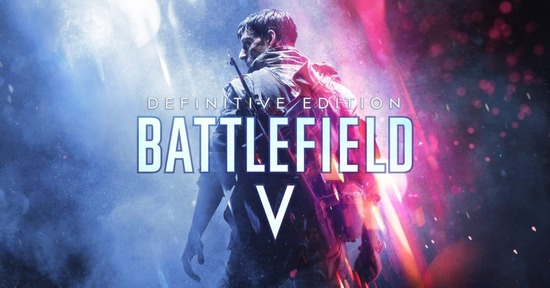 Is Battlefield 5 Cross Platform In 2023?
As of the current year, 2023, Battlefield 5 does not provide cross-platform multiplayer support. This essentially means that players on different gaming platforms like PC, Xbox One, and PlayStation cannot join the same multiplayer lobby to engage in the game together.
This limitation restricts friends with different gaming setups from enjoying the large-scale, intense combat for which Battlefield 5 is known.
Why is Battlefield 5, not Cross-Playable/Platform?
The absence of cross-platform support in Battlefield 5 can be attributed to a myriad of factors, including but not limited to technical limitations, game balance, and player base concerns.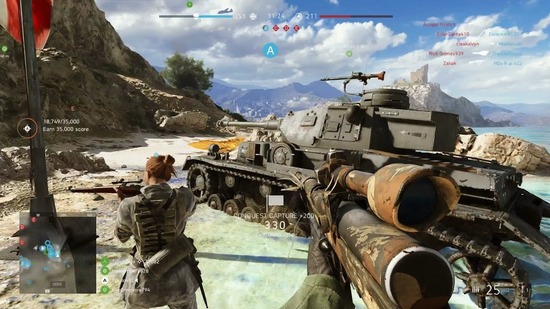 Technical Limitations
Developing a game with cross-platform compatibility is a complex process that poses numerous challenges. The hardware specifications vary widely between gaming platforms like PC, Xbox, and PlayStation.
Moreover, the game's code must be modified to seamlessly integrate different platforms' networks, often leading to potential performance issues. Achieving uniformly optimized performance across all these platforms can be a daunting task.
Game Balance
Game balance is another significant consideration when it comes to cross-platform multiplayer. Players on PC typically use a mouse and keyboard, which could give them a potential advantage over console players who use controllers.
These balance issues necessitate dedicated resources for fine-tuning the gameplay mechanics to ensure a fair playing field. The costs, both in time and financial resources, are often prohibitive.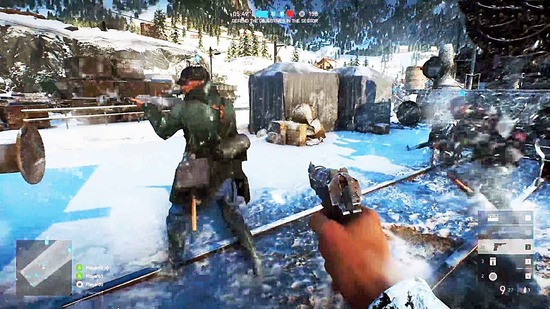 Player Base Concerns
Although enabling cross-platform support can theoretically increase the overall player base, it also carries the risk of fragmenting it. Smaller platforms with fewer players could experience matchmaking challenges when integrated into a larger cross-platform pool.
These issues may lead to extended waiting times and imbalanced matches, hampering the gaming experience for players on less-populated platforms.
Battlefield 5 Cross Platform – What Are The Chances?
The lack of cross-platform multiplayer support in Battlefield 5 has not deterred speculations and discussions within the gaming community about the possibility of future implementation.
The rising popularity of cross-platform games and the apparent benefits, such as a unified player base and increased longevity, add weight to these discussions. While there are no official announcements, the hope that future titles in the Battlefield series may consider adding this feature continues.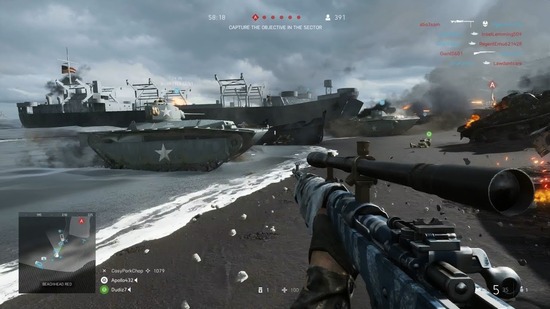 Can you play Battlefield 5 On Split Screen?
Battlefield 5 does not offer a split-screen mode, primarily due to its focus on large-scale, online multiplayer battles that require significant processing power and screen real estate. Those looking for a more intimate, cooperative gaming experience must opt for separate devices and accounts for each player.
Is Battlefield 5 Cross-Progression or Cross-Generation?
Battlefield 5 lacks cross-progression features, meaning players cannot transfer their game progress, unlocks, or achievements from one platform to another. However, some cross-generation play may be allowed depending on backward compatibility features.
For instance, playing between different versions of Xbox or PlayStation might be possible, although this is subject to the policies and features provided by the console manufacturers.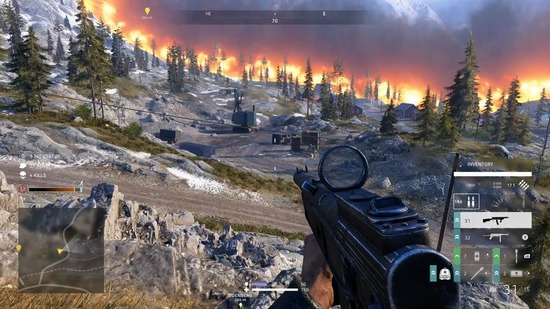 Conclusion
In summary, as of 2023, Battlefield 5 does not support cross-platform multiplayer. The obstacles, ranging from technical limitations to player base fragmentation, have prevented its implementation.
However, the gaming community remains optimistic about the future incorporation of this feature in Battlefield series titles. Despite the lack of cross-play, Battlefield 5 offers an exhilarating multiplayer experience that keeps players returning for more.
FAQs
Does Battlefield 5 support cross-platform multiplayer?
No, Battlefield 5 does not support cross-platform multiplayer as of 2023.
Why isn't Battlefield 5 cross-platform?
Technical limitations, game balance concerns, and player base challenges have deterred its implementation.
Can I play Battlefield 5 with friends on other platforms?
Direct cross-platform play is not possible, although players may use third-party services at their own risk.
Is split-screen available in Battlefield 5?
The game does not offer split-screen functionality because it focuses on large-scale multiplayer combat.
What are the alternatives to cross-platform play in Battlefield 5?
While not officially supported, some community mods and third-party services claim to offer cross-platform capabilities.
Will future Battlefield titles include cross-platform features?
While there has been no official confirmation, the gaming community remains optimistic about the possibility of future releases.
Is Battlefield 5 cross-generation?
The game might allow cross-generation play between different versions of Xbox or PlayStation, depending on the backward compatibility features offered by the respective console manufacturers.