Are you wondering – Is Elder Scrolls Online Cross Platform or CrossPlay?
Here's everything you need to know about Elder Scrolls Online in 2023!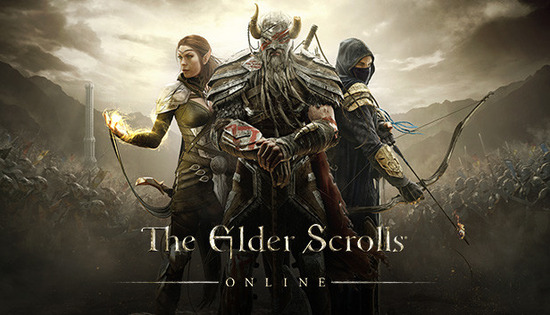 Is Elder Scrolls Online Cross Platform In 2023?
As of 2023, the answer to this commonly asked question is no. Elder Scrolls Online is not cross-platform.
Whether you're on PC, Mac, PlayStation, Xbox, or Stadia, you're locked into playing with others who are on the same platform as you.
Despite numerous advancements in gaming technology and a noticeable shift towards cross-platform gaming within the industry, Elder Scrolls Online continues to stand apart, remaining exclusive to its individual platforms.
Why is Elder Scrolls Online not Cross-Playable/Platform?
While cross-platform play is a hot topic in the gaming community, Elder Scrolls Online has its reasons for not venturing into this domain. Here are some of the key factors:
The game boasts an expansive world filled with intricate details, from the physics engine to AI behavior. Ensuring that these elements work seamlessly across multiple platforms requires overcoming significant technical hurdles.
Beyond the technical aspect, business-related issues can also influence the decision against cross-platform functionality. Issues like in-game purchases, account linking, and profit-sharing across platforms create an intricate web that the developers would need to navigate carefully.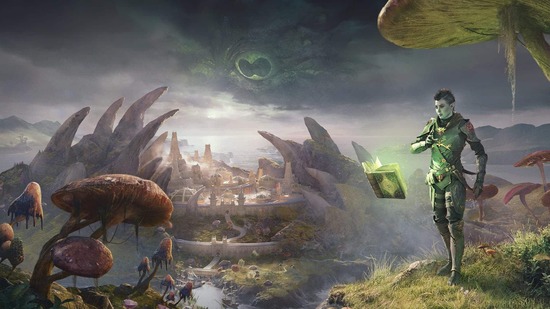 Elder Scrolls Online Cross Platform – What Are The Chances?
The outlook for Elder Scrolls Online becoming cross-platform anytime soon appears bleak.
The reasons, as discussed earlier, range from technical limitations to business considerations.
While the gaming industry is fluid and advancements in technology could theoretically make cross-platform play more feasible, as of now, it appears to be a waiting game.
Players who are eager for this feature should continue to make their voices heard, as consumer demand could potentially sway future decisions.
Elder Scrolls Online Cross-Platform Rumors And Release Date
Speculation is part and parcel of any gaming community, and Elder Scrolls Online is no exception. However, it's crucial to separate fact from fiction. As of 2023, there is no official word from the game's developers about introducing cross-platform capabilities.
For the most reliable information, players should follow Elder Scrolls Online's official channels and credible gaming news outlets.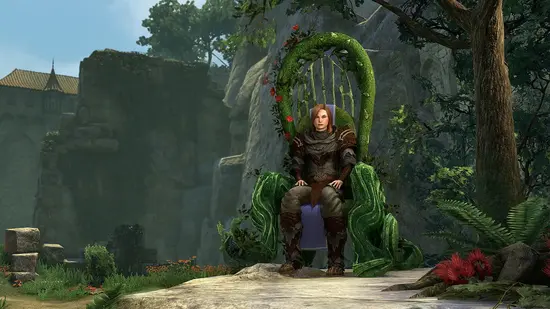 Can you play Elder Scrolls Online On Split Screen?
Another question that often comes up is the availability of split-screen functionality. Elder Scrolls Online is an MMORPG that aims to provide a comprehensive and immersive gaming experience.
The nature of the gameplay and the need for players to have an expansive view of the game world make split-screen a difficult feature to implement. Therefore, split-screen gameplay is not supported.
Is Elder Scrolls Online Cross-Progression or Cross-Generation?
Although Elder Scrolls Online falls short in offering cross-platform gameplay, it does provide some level of cross-progression and cross-generation support.
If you are switching from one generation of a console to its successor (e.g., from Xbox One to Xbox Series X), you'll likely be able to carry over your progress.
It's a silver lining, albeit a thin one, for players who might be upgrading their gaming systems but do not want to lose their hard-earned progress.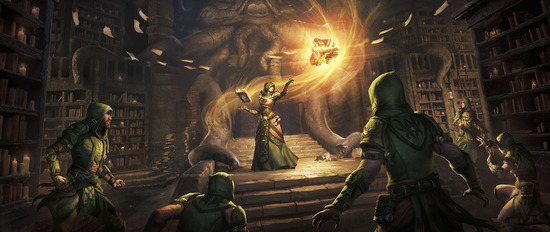 Conclusion
So there you have it. As of 2023, Elder Scrolls Online remains a platform-exclusive title. While it may be frustrating for players who wish to team up with friends on different platforms, the game itself offers a plethora of experiences that are rich and immersive on each individual platform.
The future might bring changes, especially if technological advancements and consumer demand align in favor of cross-platform gaming. For now, it's advisable to keep an eye on official announcements and enjoy the game for what it offers.
FAQs
Is Elder Scrolls Online cross-platform?
No, as of 2023, Elder Scrolls Online is not cross-platform.
Can I play Elder Scrolls Online with friends on other platforms?
You cannot do so directly, but there are third-party services, cross-platform emulators, or cloud gaming services that can be used as a workaround.
Is there any news about Elder Scrolls Online becoming cross-platform?
As of 2023, there's no official announcement, and it's best to rely on credible sources for updates.
Does Elder Scrolls Online support split-screen?
No, due to the game's MMORPG design and the requirement for players to have a detailed view of the world, split-screen is not supported.
Is Elder Scrolls Online cross-progression or cross-generation?
Yes, but only to some extent. Players can usually transfer progress between different generations of the same console family.