Are you wondering – Is Far Cry 5 Cross Platform or CrossPlay?
Here's everything you need to know about Far Cry 5!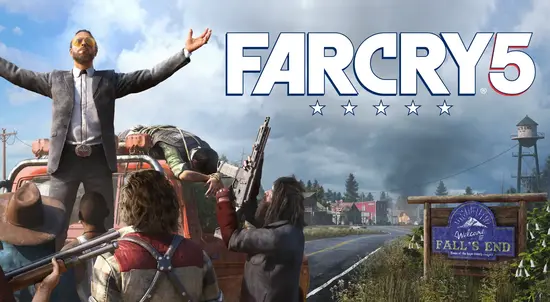 Is Far Cry 5 Cross Platform In 2023?
No, Far Cry 5 is not cross-platform even in 2023. This means players using different platforms, such as PC, PlayStation 4, or Xbox One, cannot play together.
Despite the advancements in the gaming industry and the push for more inclusive gaming experiences, Far Cry 5 remains an exception.
Why is Far Cry 5 not Cross-Playable/Platform?
Understanding the reasons behind Far Cry 5's lack of cross-platform functionality provides insights into the challenges of game development and business strategies. Here's why:
Technical Limitations: Integrating cross-platform multiplayer can be a complex endeavor. Each gaming platform has its unique architecture, user interfaces, and networking protocols. Ensuring seamless gameplay across these different systems is a Herculean task, often demanding considerable resources and development time.
Business Considerations: Game developers and platform holders sometimes have exclusive deals or arrangements. For instance, a game might get promotional benefits on one platform, discouraging cross-platform capabilities. Moreover, if cross-platform multiplayer is available, it can influence where consumers decide to buy the game, potentially affecting sales on particular platforms.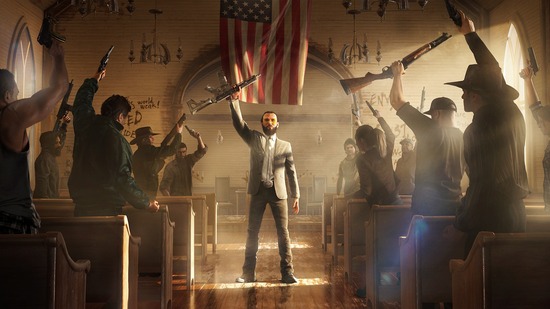 Far Cry 5 Cross Platform – What Are The Chances?
Considering the year is 2023 and there's still no official announcement about introducing cross-platform features for Far Cry 5, it's increasingly unlikely.
Given the age of the game, the costs associated with such an overhaul might outweigh the benefits, especially if newer titles in the series might already offer or plan to offer this feature.
Far Cry 5 Cross Platform Rumors And Release Date
The gaming community is no stranger to rumors. Speculations, wishful thinking, and unofficial leaks often fuel hopes.
However, when it comes to Far Cry 5 and its cross-platform capabilities, no substantial rumors or official confirmations have emerged. We can only hope that future titles from the franchise consider cross-play a core feature from the outset.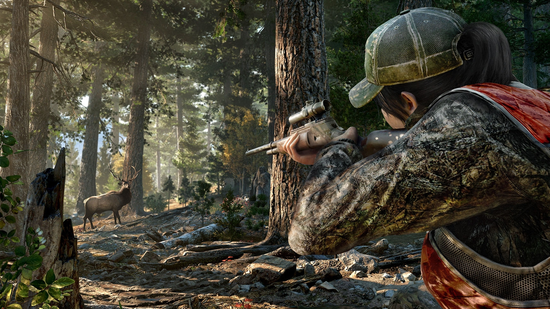 Can you play Far Cry 5 On the screen?
Local co-op modes and split-screen functionalities have always been beloved features for those who enjoy couch gaming sessions. Unfortunately, Far Cry 5 does not offer a split-screen.
The co-op mode is restricted to online multiplayer, which means friends looking to dive into Hope County together need separate systems and game copies.
Is Far Cry 5 Cross-Progression or Cross-Generation?
As of the latest information, Far Cry 5 does not support cross-progression, implying that your in-game achievements, unlocks, and progression are bound to one platform.
On the brighter side, for cross-generation gameplay, players who purchased the game on older consoles like PlayStation 4 or Xbox One can enjoy it on newer models (PS5 or Xbox Series X) due to backward compatibility features.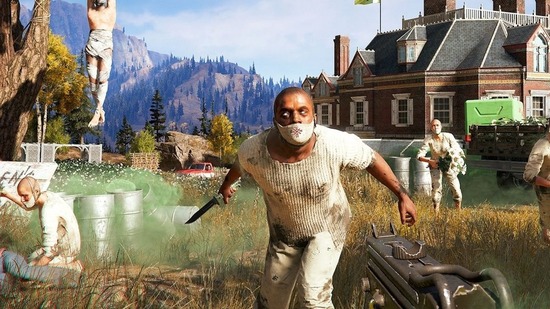 Conclusion
Far Cry 5 remains the epitome of storytelling and open-world exploration. However, when it comes to cross-platform gaming, it's yet to join the ranks.
While this might deter some players, the core gameplay, riveting story, and the immersive environment ensure a captivating experience.
FAQs
Q: Is Far Cry 5 cross-platform in 2023?
No, Far Cry 5 remains platform-specific in 2023.
Q: Why isn't Far Cry 5 cross-platform?
Both technical challenges and business strategies play a part in this decision.
Q: Can I play Far Cry 5 on split-screen?
No, split-screen isn't a feature in Far Cry 5.
Q: Is there any chance Far Cry 5 will support cross-platform in the future?
Given that it's 2023 and no announcements have been made, the chances are slim.
Q: Can I play Far Cry 5 on next-gen consoles if I bought it for older platforms?
Yes, due to backward compatibility, the game can be played on newer generation consoles like PS5 and Xbox Series X if originally bought for PS4 or Xbox One.