Are you wondering if it is for honor Cross Platform or CrossPlay?
Here's everything you need to know about for honor!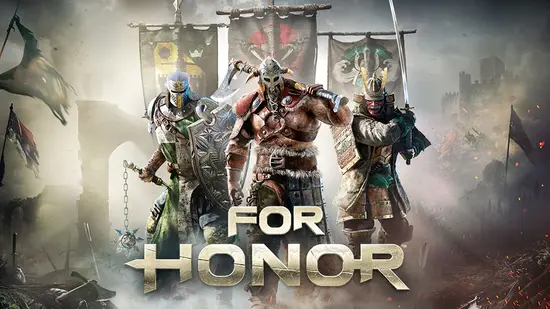 Is for honor Cross Platform?
As of the latest update in 2023, "For Honor" has fully embraced cross-platform play. This feature enables players using different platforms to compete against and with each other, thus broadening the scope of matchmaking.
With the new cross-platform functionalities, you can now enjoy the game with friends and competitors alike, regardless of the system they are using.
This helps to enrich the player base and ensures that players can find matches with more ease and efficiency than before.
For Honor Cross Platform between PC and PS?
If you're a PC or PlayStation gamer, the good news is that crossplay between these platforms is fully supported. This synergy combines the large and active communities from both platforms into a singular user base, thus enhancing the competitive landscape of the game.
Gone are the days when you had to worry about which platform your friends were on; now everyone can join the same battle irrespective of their gaming system.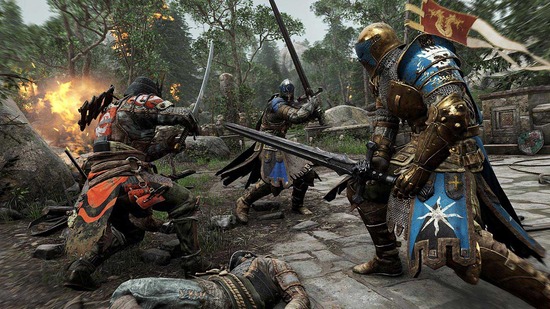 For Honor Cross Platform between PC and Xbox One
Similarly, if you're either a PC or Xbox One player, you're not left out of the crossplay bonanza. The implementation of this feature allows you to challenge friends and rivals across these platforms, making the gaming experience more inclusive.
This addition has been particularly beneficial in ensuring that lobbies are populated more quickly, thereby reducing waiting times for games to begin.
For Honor Cross Platform between Xbox One and PS
The walls separating Xbox One and PlayStation users have been torn down, allowing for cross-platform play between these two console giants.
This development heralds a unified "For Honor" community, fostering more vibrant competition and a richer experience for all players involved.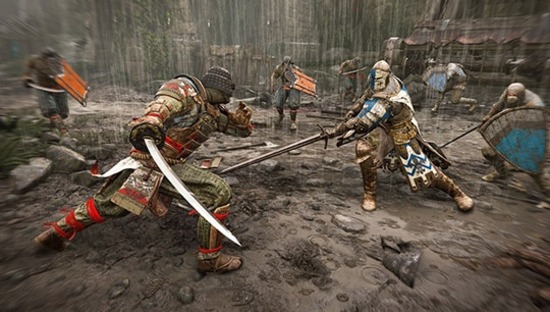 For Honor Cross-Platform Release Date
The feature of cross-platform play in "For Honor" was implemented in two significant phases. The final phase, known as Phase 2, was officially rolled out on October 20, 2022.
This concluded the implementation by removing any barriers to multiplayer grouping across platforms, thus allowing for a more cohesive and unified gaming experience.
Can You Play for Honor on Split Screen?
As of 2023, "For Honor" does not support split-screen functionality. Although the game is rich in multiplayer modes and opportunities, all of these require individual gaming systems.
This may be disappointing for those looking to share a couch and a single screen with friends or family members while gaming.
Therefore, if you're planning to team up, you'll need to do so through online multiplayer modes using separate devices.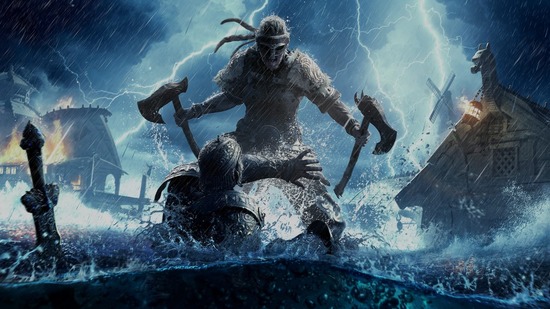 Is For Honor Cross-Progression or Cross-Generation?
While "For Honor" excels at offering cross-platform play, it unfortunately does not extend this functionality to cross-progression.
This means that your achievements, unlocked items, and overall game progression cannot be transferred from one platform to another.
This is a critical point to consider for those who own multiple gaming systems and wish to maintain a consistent experience across all platforms.
Conclusion
In conclusion, "For Honor" has successfully integrated cross-platform play, allowing for a more inclusive and dynamic multiplayer environment.
The game has thereby revitalized its user base and made it easier for players to engage in battles regardless of the platform they use.
However, it still falls short in implementing cross-progression, an aspect that, if addressed in future updates, could make the game even more compelling.
FAQs
Q: Is "For Honor" cross-platform as of 2023?
Yes, "For Honor" is fully cross-platform between PC, Xbox One, and PlayStation as of 2023.
Q: Can I play "For Honor" using split-screen mode?
Unfortunately, split-screen mode is not supported in "For Honor."
Q: Does "For Honor" support cross-progression?
No, cross-progression is not available in "For Honor" as of now.
Q: When was cross-platform play implemented in "For Honor"?
The feature was fully rolled out on October 20, 2022.
Q: Do I need separate accounts to play on different platforms?
Yes, you will need separate accounts for each platform, and progress is not transferable between them.