Are you wondering – Is Fortnite Cross Platform or CrossPlay?
Here's everything you need to know about Fortnite!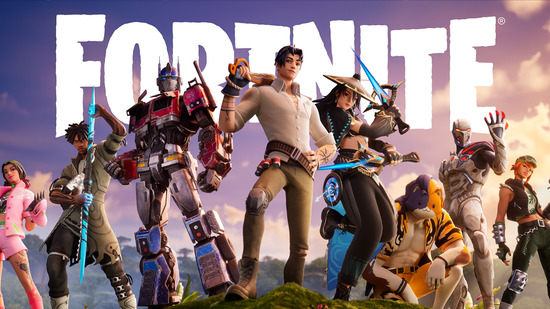 Is Fortnite Cross-Platform?
Yes, as of 2023, Fortnite remains cross-platform. Players from various platforms, including PC, Xbox One, PlayStation 4, Nintendo Switch, and Android, can seamlessly play together.
This functionality has significantly broadened the game's audience and has made it more inclusive. With this feature, players are no longer limited by the hardware they own and can engage with friends regardless of their gaming device.
Fortnite Cross platform between PC and PS?
Indeed, Fortnite does support cross-platform play between PC and PlayStation. Once you've linked your Epic Games account across both platforms, you can play with friends or against other players, irrespective of their device. This feature ensures a level playing field and a more diverse player interaction.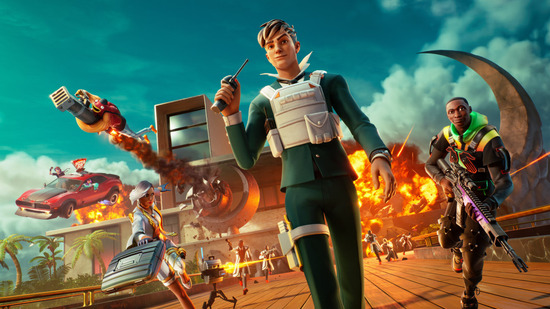 Fortnite Cross platform between PC and Xbox One
Fortnite players on PC and Xbox One can also enjoy the game together. By enabling cross-platform play in the settings after signing in to your Epic Games account on both devices, you bridge the gap between the two platforms.
This interconnectedness fosters a sense of community and allows for a wider variety of player interactions.
Fortnite Cross platform between Xbox One and PS
Despite the historically fierce rivalry between Xbox One and PlayStation, Fortnite has managed to bridge the gap. Epic Games ensured that players from both consoles could come together in the Fortnite universe.
This decision was groundbreaking and has set a precedent for other games to offer cross-platform play.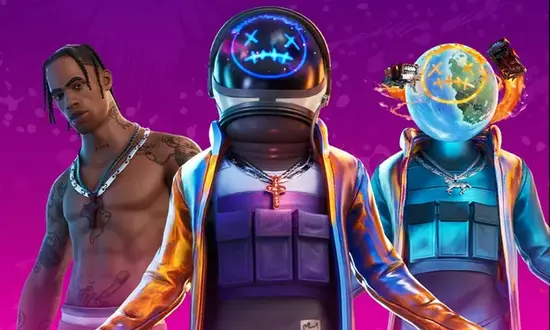 Fortnite Cross-Platform Release Date
Fortnite rolled out its cross-platform feature in late 2018. The move was met with applause from gamers worldwide.
This innovative step played a pivotal role in breaking barriers between console ecosystems, forging a sense of unity in the gaming community, and delivering a more unified gaming experience.
Can you play Fortnite On Split Screen?
Yes, Fortnite does offer a split-screen feature, but it is limited to specific platforms, primarily Xbox One and PlayStation 4.
This mode allows two players to share a single screen, which is perfect for local co-op gameplay.
While this feature may not be available for all platforms, it still showcases Fortnite's commitment to diversifying gameplay modes for its users.
Is Fortnite Cross-Progression or Cross-Generation?
One of Fortnite's standout features is its support for cross-progression. This means you can start your game on one platform and pick up where you left off on another, as long as you use the same Epic Games account. This flexibility is particularly handy for players who have multiple gaming systems.
Additionally, with newer console generations emerging, Fortnite has been fine-tuned to ensure a smooth and immersive gaming experience, acting as a bridge between different generations of gaming consoles.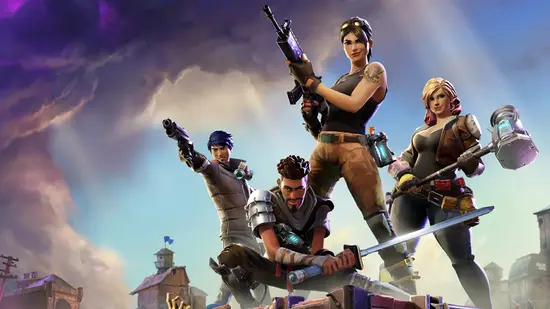 Conclusion
Fortnite has consistently stood out in the gaming industry, pushing the envelope with its innovative features. The game's dedication to cross-platform play, cross-progression, and cross-generation support signifies its commitment to inclusivity and accessibility.
Players, regardless of their device or platform, can come together in the Fortnite universe. As the gaming industry continues to develop, Fortnite is expected to remain a trendsetter, continuously enhancing the overall player experience.
FAQs
Is Fortnite cross-platform?
Yes, Fortnite supports cross-platform play between PC, Xbox One, PlayStation 4, Nintendo Switch, and Android.
How do I enable cross-platform play in Fortnite?
To enable cross-platform play, sign in to your Epic Games account on your desired devices. Once logged in, navigate to the settings menu where you can activate the feature.
What are the benefits of cross-platform play in Fortnite?
Cross-platform play in Fortnite not only allows players to engage with friends on different platforms but also enhances matchmaking. With a diverse player pool, matchmaking becomes more efficient, ensuring players find games quicker and with opponents of similar skill levels.
Do I need separate accounts for different platforms?
No, you can use a single Epic Games account across different platforms. This allows for the cross-progression feature, where you can continue your game progress no matter the device.
Is the gaming experience consistent across all platforms?
While the core gameplay remains consistent, there might be slight differences in graphics and controls, depending on the device's capabilities. However, Epic Games has optimized Fortnite for each platform to ensure a cohesive experience.