Are you wondering – Is Minecraft Realms Cross Platform or CrossPlay?
Here's everything you need to know about Minecraft Realms!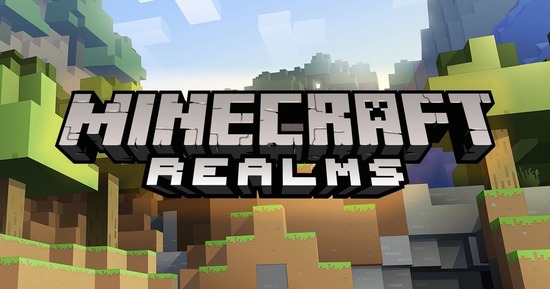 Is Minecraft Realms Cross-Platform?
As of 2023, Minecraft Realms does indeed support cross-platform play.
This means that players using various types of devices—be it Windows PCs, macOS computers, Xbox consoles, PlayStation consoles, or even Nintendo Switch—can join the same Minecraft Realm.
This feature has been monumental in unifying the gaming experience across different platforms.
Not only does it bring players together, but it also eliminates the hassle of needing the same kind of device to join your friends' Realms.
Minecraft Realms Cross-Platform Between PC and PS?
If you're a PC gamer but your friends are on PlayStation, you're in luck. Minecraft Realms enables cross-platform play between these two platforms.
The only condition is that both players must be running the same version of Minecraft.
Note that while you can join Realms across these platforms, you won't be able to join each other's local worlds unless you're using the Realm as a bridge.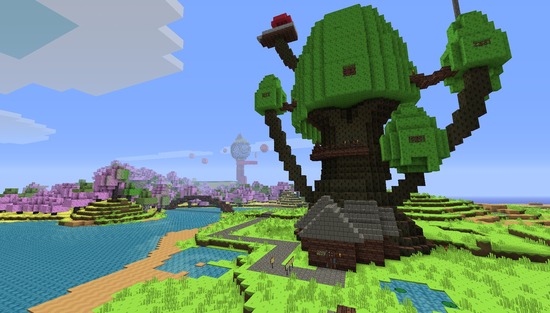 Minecraft Realms Cross-Platform Between PC and Xbox One
The situation is similar for PC and Xbox One players. As long as both are on the same version of Minecraft, you can share the same Realm and enjoy building and adventuring together.
This is a significant advantage if your friends or family members prefer different platforms but want to play in the same Minecraft world.
Minecraft Realms Cross-Platform Between Xbox One and PS
Console gamers aren't left out either. If you're an Xbox One owner and your friend owns a PlayStation, both of you can join the same Realm.
The key here again is to have the same game version. Given the competitive nature of console gaming, the ability to bridge this gap is a substantial achievement for Minecraft Realms.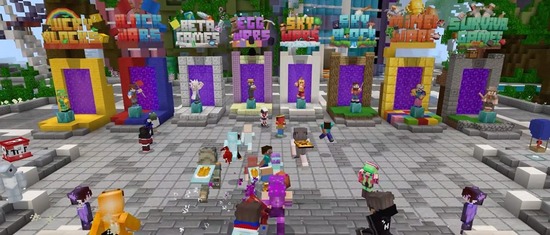 Minecraft Realms Cross-Platform Release Date
While Minecraft Realms has offered cross-platform functionality for some time, the feature's exact release date varied across different platforms.
This variation was mainly due to contractual agreements, technical limitations, and updates needed for different platforms.
However, as of 2023, all major platforms have come aboard, making for a seamless and inclusive gaming experience.
Can You Play Minecraft Realms On Split Screen?
Split-screen functionality is another impressive feature of Minecraft Realms, available on consoles like Xbox and PlayStation. This enables multiple players to share the same screen while playing on the same console.
It's an ideal setup for family members or roommates who want to game together without needing separate devices.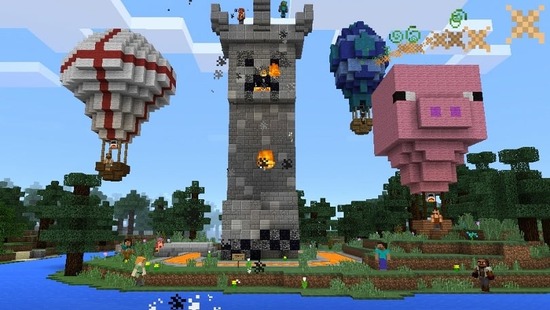 Is Minecraft Realms Cross-Progression or Cross-Generation?
Cross-progression is yet another feather in the cap of Minecraft Realms. This means that you can start your adventure on one device and continue it on another, provided you use the same account.
This feature becomes increasingly useful when you consider the advent of next-generation consoles.
Minecraft Realms is cross-generation compatible, making it possible for players using both older and newer consoles to share a gaming experience.
Conclusion
From cross-platform play to split-screen capabilities and cross-progression, Minecraft Realms has continually evolved to keep up with the diverse needs of its player base.
While certain limitations persist, such as not being able to trade items between different platforms or the lack of a unified skin and player name visibility, these are minor compared to the wealth of features it offers.
As gaming technology continues to evolve, we can expect Minecraft Realms to keep up and possibly offer even more exciting features in the future.
FAQs
Is Minecraft Realms cross-platform?
Yes, it supports cross-platform play among Windows, macOS, Xbox, PlayStation, and Nintendo Switch.
How can I join a cross-platform Realm?
You need to have the same game version as the Realm owner and then use the Realm code on the "Join Realm" screen.
What are some known limitations of cross-platform Realms?
Trading items between platforms and viewing each other's skins or player names are not supported.
Is split-screen gameplay supported?
Yes, on consoles like Xbox and PlayStation, you can engage in split-screen gameplay.
Can I continue my Realm game on a different device?
Yes, as long as you are signed in with the same account, you can continue your game on a different device thanks to cross-progression.