Are you wondering – Is Overwatch Cross Platform or CrossPlay?
Here's everything you need to know about Overwatch!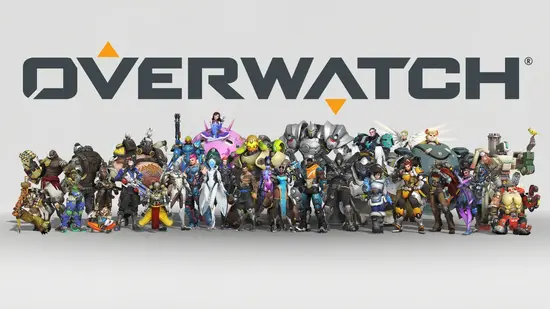 Is Overwatch Cross-Platform?
Yes, as of the latest 2023 update, Overwatch is cross-platform. The development team has enabled this feature to ensure that gamers from various platforms such as PC, Xbox One, PlayStation 4, and Nintendo Switch can join the same match.
This functionality is enabled by default, facilitating smooth and hassle-free gameplay. The cross-platform feature revolutionizes how the game is played, allowing for a more unified and vibrant gaming community.
Overwatch Cross-Platform Between PC and PS
Overwatch is designed to bridge the gap between PC and PlayStation gamers. If you're a PlayStation user and have friends who game on their PCs, there's no longer any need for FOMO (Fear of Missing Out).
Both sets of players can participate in the same matches, which ensures that the gaming community stays connected, vibrant, and inclusive, irrespective of the platform of choice.
This feature is significant because PC and console gamers often have different gameplay styles, and merging these creates an intriguing dynamic that enhances the gaming experience.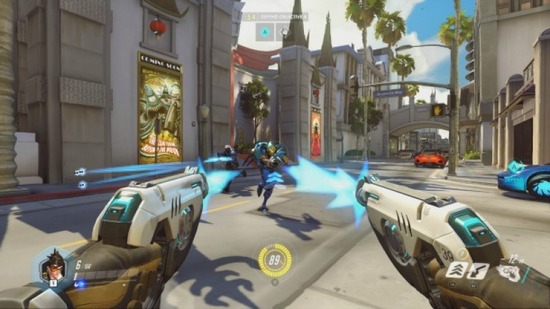 Overwatch Cross-Platform Between PC and Xbox One
Just like the compatibility between PC and PlayStation, Overwatch also supports cross-platform play between PC and Xbox One.
The game has ensured that your choice of platform doesn't restrict you from playing with friends who have different preferences.
This interoperability allows for richer experiences, a balanced playing field, and a broader array of skills in matches, making for more exciting and unpredictable outcomes.
Overwatch Cross-Platform Between Xbox One and PS
Xbox One and PlayStation users can also engage in cross-platform play. Traditionally, these two groups were separate, often leading to debates on which platform offered the superior gaming experience.
However, Overwatch's cross-platform functionality puts an end to this segregation. Now, console gamers on both Xbox and PlayStation can share the battlefield, finally settling age-old rivalries through fair and thrilling gameplay.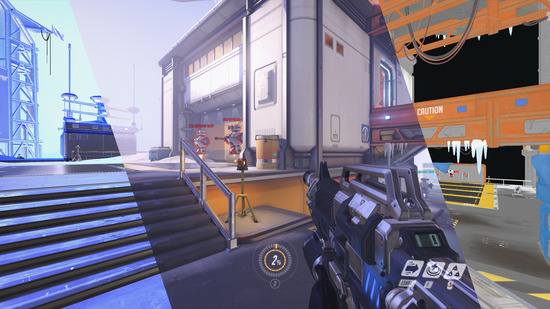 Overwatch Cross-Platform Release Date
The feature of cross-platform play was not always available in Overwatch. Introduced to improve the gaming experience, it aimed to promote inclusivity among players who own different types of hardware.
Although the exact date of the feature's release might differ slightly from one platform to another, as of 2023, it has become a standard feature in the game that is widely embraced by the community.
Can You Play Overwatch On Split Screen?
Despite the advancements in cross-platform capabilities, Overwatch does not support split-screen gameplay. The game is tailored to offer a visually rich experience that demands an individual screen.
The lack of split-screen ensures that the graphical clarity and the strategic depth of gameplay are not compromised, keeping the game fast-paced and engaging.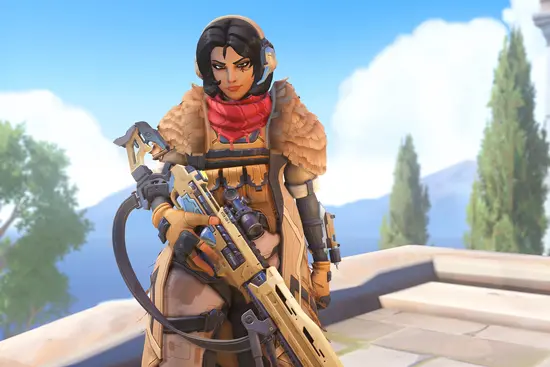 Is Overwatch Cross-Progression or Cross-Generation?
While the game does allow for cross-platform gameplay, it doesn't offer cross-progression. Your achievements, unlocked skins, and other progress will not transfer across platforms.
However, Overwatch is cross-generation, meaning if you've upgraded from an older version of a console to a newer one, you'll still be able to play with friends who haven't yet upgraded.
Conclusion
In summary, Overwatch has taken significant steps to ensure that its community remains interconnected and inclusive.
The introduction of cross-platform gameplay is a monumental step in bringing gamers from diverse platforms into a unified ecosystem.
Though it lacks in areas like cross-progression and split-screen gameplay, the advantages of its cross-platform capabilities far outweigh these limitations, offering a truly unique and immersive experience to gamers regardless of their platform.
FAQs
Q: Is Overwatch cross-platform in 2023?
Yes, as of 2023, Overwatch supports cross-platform gameplay across PC, Xbox One, PlayStation 4, and Nintendo Switch.
Q: How is cross-play enabled in Overwatch?
The feature is enabled by default, so players don't need to make any special adjustments in their settings.
Q: Can I group with players from other platforms?
While you can play against players from different platforms, grouping is restricted to players on the same platform.
Q: Does Overwatch support cross-progression?
No, any progress you make on one platform will remain on that platform.
Q: Is there split-screen gameplay in Overwatch?
No, Overwatch is designed to provide the best visual and gameplay experience on individual screens.