Are you wondering – Is Red Dead Redemption 2 Cross Platform or CrossPlay?
Here's everything you need to know about Red Dead Redemption 2!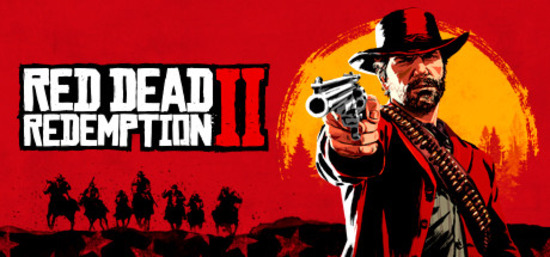 Is Red Dead Redemption 2 Cross Platform In 2023?
As of 2023, Red Dead Redemption 2 is not cross-platform multiplayer. This signifies that players on one platform, such as PlayStation 4, cannot connect and play with players on different platforms, including Xbox One or PC.
This limitation remains despite the increasing trend in the gaming industry to incorporate cross-platform functionalities in multiplayer games.
Why is Red Dead Redemption 2 not Cross-Playable/Platform?
The absence of cross-platform multiplayer in Red Dead Redemption 2 stems from various reasons:
Technical Limitations: Creating a cross-platform environment can pose challenges. Different gaming consoles have unique hardware and software specifications. Ensuring the game runs smoothly and offers a fair experience to players across all platforms can be demanding and technically complex.
Business Considerations: There might also be underlying business reasons. Rockstar Games, the developers behind Red Dead Redemption 2, might have reservations about sharing revenues or potential cheating concerns that come with enabling cross-platform multiplayer.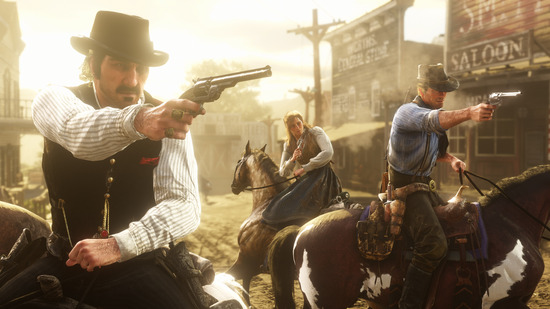 Red Dead Redemption 2 Cross Platform – What Are The Chances?
While the current status is that the game doesn't support cross-platform multiplayer, the future isn't completely bleak.
The gaming industry is evolving rapidly, and the demand for cross-play is increasing among players. This demand might push Rockstar Games to reconsider their stance in future updates or sequels.
However, as of 2023, there have been no official announcements regarding this feature's integration.
Red Dead Redemption 2 Cross Platform Rumors And Release Date
Over the years, there have been numerous rumors circulating about Red Dead Redemption 2 potentially introducing cross-platform capabilities.
However, no confirmed date or details about such a release have been provided by Rockstar Games. Players eagerly awaiting this feature should stay tuned to Rockstar's official channels for any announcements.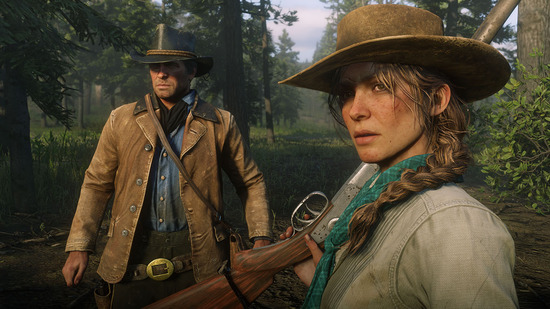 Can you play Red Dead Redemption 2 On Split Screen?
Red Dead Redemption 2 does not offer a split-screen mode. This means players cannot share a single screen to play the game together on the same console.
The game is designed to provide an immersive single-player experience, with multiplayer capabilities limited to online modes without split-screen functionalities.
Is Red Dead Redemption 2 Cross-Progression or Cross-Generation?
As of the last update, Red Dead Redemption 2 does not support cross-progression, meaning players cannot carry their game progress from one platform to another.
However, the game is cross-generation. This implies that players who bought the game on older console generations, like the PlayStation 4, can play it on newer consoles such as the PlayStation 5.
But, this is within the same console family and doesn't extend across different console brands.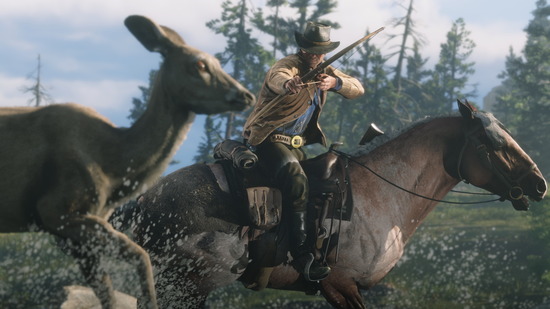 Conclusion
Red Dead Redemption 2, while a masterpiece in terms of gameplay, storyline, and graphics, currently does not support cross-platform multiplayer capabilities.
This might be due to technical challenges or strategic business decisions by Rockstar Games.
Players hoping to experience the game with friends on different platforms might need to wait a bit longer or look into alternative methods, like remote play.
The gaming community remains hopeful that Rockstar might address this demand in the future, given the increasing trend of cross-platform gameplay in the industry.
FAQs
Is Red Dead Redemption 2 cross-platform in 2023?
No, Red Dead Redemption 2 is not cross-platform as of 2023.
Why doesn't Red Dead Redemption 2 offer cross-platform play?
The reasons range from technical limitations associated with different hardware and software configurations to potential business considerations by Rockstar Games.
Can I play Red Dead Redemption 2 on split screen?
No, the game does not offer split-screen capabilities.