Are you wondering – Is Rocket League Cross Platform or CrossPlay?
Here's everything you need to know about Rocket League!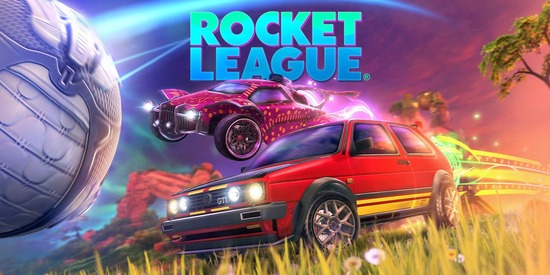 Is Rocket League Cross Platform?
Rocket League is not only cross-platform but has pioneered the trend in many ways. This integration means that players across platforms like PC, Xbox, PlayStation, and Switch can compete against each other without any restrictions.
It bridges the gap, bringing diverse gamer communities under one unified umbrella. Rocket League's commitment to a unified gaming experience has paved the way for a more cohesive esports environment.
Rocket League Cross platform between PC and PS?
Yes, Rocket League fully supports cross-play between PC and PlayStation. This integration was a monumental achievement, as it brought together two of the largest gaming communities.
By doing so, it not only fostered friendly competition but also showed the potential of a barrier-free gaming ecosystem.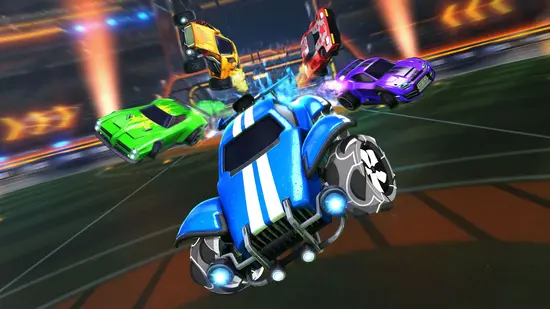 Rocket League Cross platform between PC and Xbox One
Cross-platform play between PC and Xbox One in Rocket League is seamless. By combining these two gaming communities, Rocket League has been able to offer more diverse matchups and reduce the time players spend waiting for games, ensuring a smooth and enjoyable experience for all.
Rocket League Cross platform between Xbox One and PS
This was indeed a landmark move in the gaming industry. Rocket League defied traditional norms by enabling cross-platform play between Xbox One and PlayStation.
This bold decision signaled a paradigm shift, showing gamers and developers alike that platform restrictions were outdated.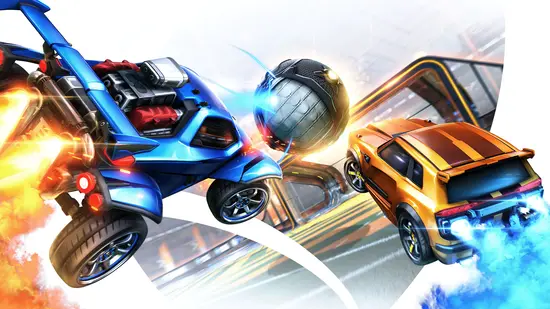 Rocket League Cross-Platform Release Date
Rocket League made its debut in July 2015. Although it launched without cross-platform capabilities, the developers recognized the increasing demand for such a feature.
Gradually, over the subsequent years, they collaborated with major platform providers. By early 2019, Rocket League had achieved full cross-platform functionality, ushering in a new age of inclusive gaming.
Can you play Rocket League On Split Screen?
Absolutely! Rocket League's split-screen feature is perfect for those moments when friends or family are present in the same room.
This local multiplayer mode ensures that players can engage in high-octane Rocket League action without needing separate devices.
Whether it's a duo battling out in a 2v2 match or just a friendly face-off, split-screen is an essential feature that adds depth to the Rocket League experience.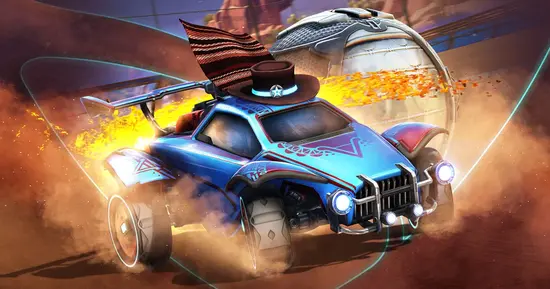 Is Rocket League Cross-Progression or Cross-Generation?
Rocket League goes beyond just cross-platform play. It offers cross-progression, an incredible feature that recognizes the time and effort players invest in the game.
Whether you're switching from a PlayStation to a PC or transitioning from an older Xbox to a newer one, Rocket League ensures that your progression remains intact.
This means all your hard-earned items, ranks, and achievements remain with you, making platform transitions utterly hassle-free.
Conclusion
In an age where the lines between platforms are blurring, Rocket League stands out as a beacon for cross-platform and cross-progression play.
It embodies the spirit of inclusive gaming, ensuring players from diverse platforms can not only play together but also carry their progress across devices.
It's a game that understands the essence of community and competition, making it a favorite among players worldwide.
FAQs
Is Rocket League cross-platform?
Yes, Rocket League champions cross-platform play across major platforms including PC, Xbox, PlayStation, and Switch.
How do I play Rocket League cross-platform?
Start by creating an Epic Games account and linking it to your gaming platform accounts. Once this step is accomplished, playing cross-platform matches becomes as easy as selecting a game in the "Play Online" tab.
Is there cross-progression in Rocket League?
Undoubtedly. Rocket League boasts a cross-progression feature, ensuring that your achievements, items, and rankings are consistent irrespective of the platform you're playing on.
Is Rocket League cross-generation?
Yes, Rocket League ensures that players transitioning from older to newer gaming consoles do not lose their progress, making the experience smooth and player-centric.
Does Rocket League's split-screen feature work cross-platform?
While Rocket League supports split-screen for local multiplayer, when playing online, each account needs its own device. The split-screen is predominantly for local play.