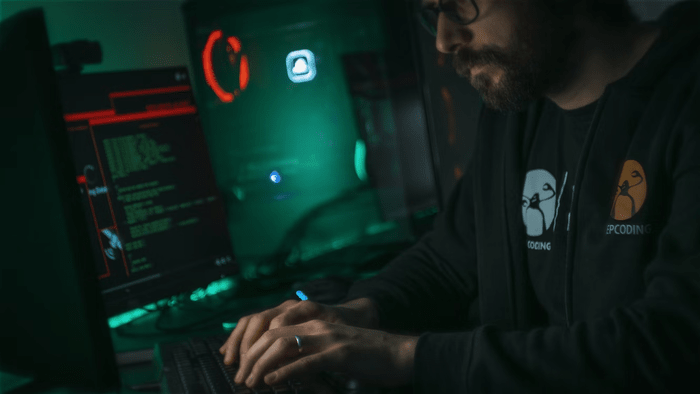 Security information and event management (SIEM) is one of the crucial components in the SOC triad, alongside network detection and response (NDR) and endpoint detection and response (NDR). Expanding attack surfaces and more complex modern systems create new security problems that cannot be adequately handled by detection and response systems alone.
To be clear, in the context of the more aggressive and sophisticated cyber threats at present, SIEM here does not refer to traditional security information and event management. SIEM was introduced nearly two decades ago, and it once served as the cornerstone of defensive strategies. However, it already has a successor: next-generation SIEM. For organizations to properly address new threats, it is logical to adopt SIEM's upgraded version.
Significantly upgraded SIEM
Next gen SIEM presents significant improvements and new features that address the weaknesses of legacy SIEM. While it is reasonable to skeptically regard it as a minor upgrade—similar to many mislabeled or mischaracterized products in the IT industry—it does come with substantial changes when compared to its predecessor.
The new generation of SIEM does not only centralize security data gathering and analysis; it also correlates security information from various sources, including those from the cloud and hybrid environments. Notably, it correlates and contextualizes security data to provide more accurate security alerts and useful insights. It is a highly scalable system that supports cybersecurity automation and orchestration. It also ensures real-time threat detection and response. Additionally, next-gen SIEM integrates machine learning and is capable of advanced analytics, including user and entity behavior analysis (UEBA).
These functional upgrades are particularly important as organizations battle new threats that involve more persistent and sophisticated tactics. It is no longer unusual for organizations to encounter unknown attacks that do not get detected even with the latest threat intelligence or threat signatures. Reliance on reactive cybersecurity no longer cuts it. Organizations need to be proactive in dealing with attacks, from detection to response.
Under a proactive cybersecurity approach, if detection fails, for example, the organization has sensible contingencies for mitigation and containment. There is a readiness in addressing threats at different levels and in cases when threat handling does not go as planned. In contrast, reactive regimes are generally tied to pre-planned actions and reliance on existing knowledge about threats.
Resolving the weaknesses of reactive cybersecurity
Traditional SIEM has been invaluable in the centralization of security data collection and analysis. However, its framework has not taken into account the rise of new technologies and technology usage, particularly cloud computing, IoT, and embedded systems, and the deployment of myriad security solutions by an organization.
Legacy SIEM does not have specific mechanisms to keep up with rapidly expanding attack surfaces because of the use of cloud assets and a growing number of connected devices such as IoT and embedded computers. Organizations can modify their SIEM systems to suit their specific needs, but they have to figure things out on their own. This can be quite challenging when taking into account the rampancy of novel or unknown threats. With next-gen SIEM, the system is inherently created to address present-day threats systematically. 
Moreover, next-generation SIEM addresses the high volume of false positives associated with its predecessor. Conventional SIEM reliably did its part as a fundamental component of security operations centers until new kinds of threats emerged. These prove to be difficult to accurately evaluate, leading to false positives that comprise a significant volume of the security alerts organizations get.
One study shows that up to 40 percent of the cybersecurity notifications they get are false positives. They may appear harmless, but having to deal with too many of them takes up a lot of the time cybersecurity teams could have spent on more important tasks. They can make it difficult to address more urgent alerts in a timely manner, which can provide more time for threat actors to explore and exploit vulnerabilities.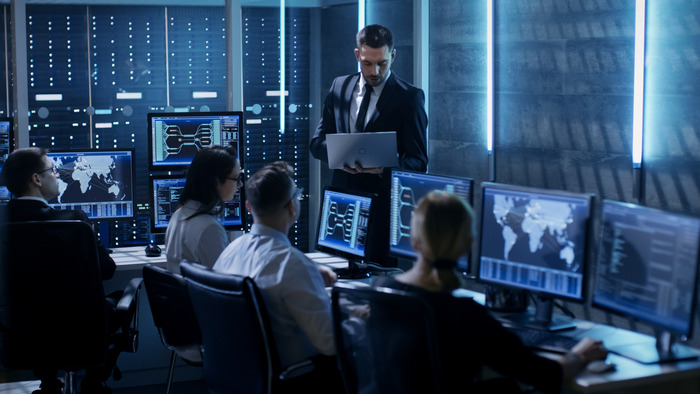 How next-gen SIEM creates proactive security
next-gen SIEM has a proactive edge because of new functions or mechanisms specifically aimed at the kinds of threats modern organizations encounter, as summarized below. It continues to make use of threat intelligence, but it does not solely depend on threat signatures to detect and respond to attacks.
Security data correlation and contextualization – next-gen SIEM can detect almost all threats, even the unidentified ones, because of data correlation. It consolidates data from various sources and metrics, including network traffic and user behavior, to determine if a file, activity, or incident is safe or anomalous. It cross-checks data with multiple inputs to expose risks that may have not been identified by some security tools or incorrectly flagged as malicious by others.
Advanced analytics and machine Learning – In connection with correlation and contextualization, next-gen SIEM also employs advanced analytics and AI algorithms to spot anomalous behavior. It can do this even in encrypted traffic. AI-powered analytics leverages big data and multiple threat intelligence sources to accurately detect patterns of potentially harmful activities. With this, security teams can take preemptive actions and prevent a full-blown attack from progressing.
Automation and orchestration – A couple of years back, traditional SIEM was already described as dead or dying. One of the reasons for this is its limited ability to support automated responses and the orchestration of cybersecurity playbooks, which dramatically lightens the workload of cybersecurity teams. The new iteration of SIEM makes it much easier to find and address threats, especially low-level ones that do not require the assessment of a human cybersecurity analyst. This frees up security teams from tedious repetitive tasks, so they can focus on more critical concerns.
Real-time threat hunting – Another significant improvement in next-generation security information and event management is its ability to monitor threats in real-time. It is not limited to periodic scans. Because of its compatibility with automation and orchestration systems, it can continuously monitor threats and uncover security issues that may have evaded previous detection attempts.
Empowering cybersecurity teams
How do organizations benefit from next-generation SIEM? The easiest way is to pick a reputable SIEM solution provider that provides the most important features, particularly robust security data correlation and contextualization, AI-powered threat detection, automated responses and orchestration, advanced analytics, real-time threat hunting, scalability, and flexibility.
It is important to point out, however, that next-gen SIEM is not a standalone solution. It will not completely fend off crafty and aggressive attacks on its own. It has to be used in conjunction with other cybersecurity solutions such as endpoint detection and response and network detection and response. Also, it is crucial to provide appropriate cybersecurity training to everyone in an organization and conduct regular security evaluations.
Next-generation SIEM helps organizations become proactive with their security posture, but it has to be run by competent and well-informed people. It palpably boosts cyber defense by consolidating security data and unifying detection, mitigation, remediation, and other threat response actions. However, it is just a component of a broader defensive endeavor.
This is not to downplay the impact of next-gen SIEM in establishing proactive cybersecurity but a reminder for organizations to manage expectations and understand their role in making next-generation SIEM and other security solutions work. Leveraging next-gen SIEM in building robust cyber protection means knowing and using it well as a tool and having the mindset of being proactive, not reactive.