Omaha, a city that effortlessly fuses historic charm with contemporary vibes, is ushering in a new era. Amid its bustling streets and thriving cultural spots, there is a digital renaissance unfolding, anchored by pioneering cybersecurity firms. With cyber threats constantly evolving and digital landscapes becoming increasingly intricate, the need for top-tier cybersecurity has never been more paramount. Enter Omaha, a burgeoning epicenter of cyber innovation.
Often, when we think of cybersecurity hubs, the big coastal cities come to mind. However, Omaha is steadily and surely making its mark. Beneath its iconic skyline, a robust network of cybersecurity firms is weaving a tapestry of digital protection, ensuring businesses can operate without the lurking shadows of cyber threats.
These companies are not just about defending against the known; they are on the frontlines, anticipating future challenges and innovating relentlessly. As we embark on this exploration, we will delve into not only what these firms do but also the ethos that drives them. It is a narrative of resilience, innovation, and an unwavering commitment to creating a safer digital tomorrow.
Exploring Omaha's Cybersecurity Front-Runners
Eden Data: Your Security Team on Subscription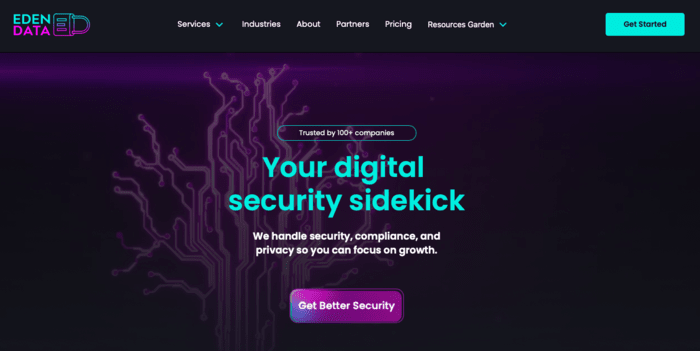 Deep in the heart of the digital cosmos, Eden Data emerges as a beacon of hope for entities navigating the treacherous waters of cyber threats. Embracing the innovative "security team on subscription" model, they cater particularly to start-ups, scale-ups, and cloud-centric organizations. This unique monthly subscription framework not only eradicates the unpredictability of cyber defense costs but also ensures a relentless guard is maintained around digital assets. 
Their services, cleverly segmented into Seed, Sprout, and Sapling, emphasize the dynamism of their approach. Other than that, as businesses evolve, Eden Data ensures that their security measures evolve in tandem. The firm's proud association with Drata further stamps its authority in the realm of cybersecurity. For those harnessing the power of AWS or GCP, Eden Data is like a digital fortress underpinned by a team comprising Big Four alumni and ex-military cyber mavens. Hence, you are ready to level up?
NTT Security: Global Expertise, Local Touch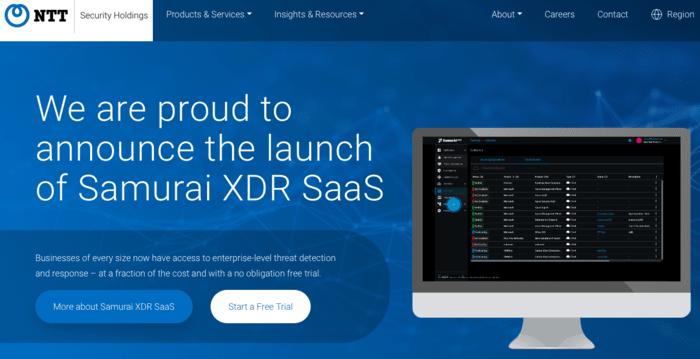 With a reputation that spans continents, NTT Security seamlessly integrates global knowledge with local expertise. They understand that cyber threats, much like viruses in the natural world, know no borders. This is why their approach is holistic, drawing from international experiences but fine-tuning solutions to fit local landscapes. 
Every strategy they deploy is a confluence of global best practices and local nuances, ensuring a defense mechanism that is robust yet flexible. As cyber threats evolve, NTT remains a step ahead, constantly updating its strategies to counter new challenges, all while ensuring that the local businesses in Omaha feel understood and protected.
SecureSky, Inc.: Cloud-first, Security Always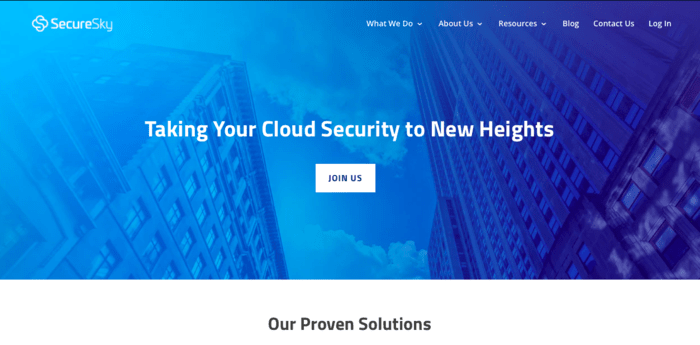 In the boundless expanse of the digital sky, SecureSky shines through with its "Cloud-first, Security Always" mantra. Recognizing the shift towards cloud solutions, they have tailored their expertise to safeguard these ethereal digital environments.
However, it is not just about defense; it is about proactive protection. By keeping a vigilant eye on cloud interactions, SecureSky ensures that potential threats are neutralized even before they manifest. Besides that, their approach is two-fold: harness the limitless possibilities of the cloud but never let security take the backseat. For Omaha businesses keen on leveraging the cloud without the associated risks, SecureSky offers the perfect shelter.
CoreTech: Simplifying Cybersecurity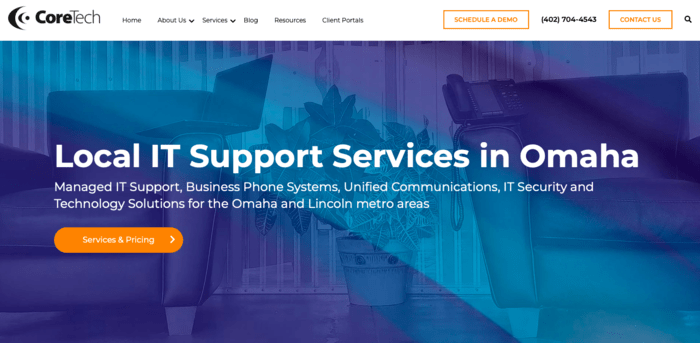 The world of cybersecurity can often seem like an intricate maze. CoreTech, with its user-friendly approach, aims to make navigation a breeze. Instead of bombarding clients with technical jargon, they break things down, ensuring even those unfamiliar with cybersecurity can understand and appreciate the measures in place.
By simplifying complex processes, they ensure that businesses, irrespective of their size or domain, can benefit from top-notch security without feeling overwhelmed. For Omaha's diverse business landscape, CoreTech stands as a bridge, connecting cybersecurity expertise with real-world applications.
12 Points Technologies: The Dozen Pillars of Security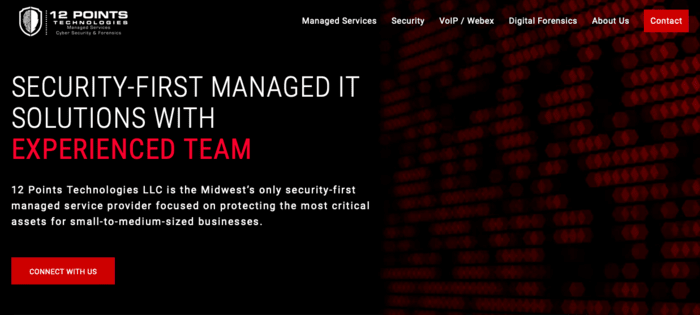 With a name that echoes strength and comprehensiveness, 12 Points Technologies stands tall on its twelve foundational pillars of cybersecurity. Each pillar, whether it is about threat detection, response strategies, or proactive defense, is meticulously crafted to ensure a 360-degree shield against cyber adversaries.
Their approach is systematic; they believe that cybersecurity is not just about countering threats but building an ecosystem where threats find it nearly impossible to penetrate. Drawing from a vast reservoir of expertise, 12 Points Technologies offers Omaha businesses a chance to experience cybersecurity that's both extensive and intensive.
The Bottom Line
In an age dominated by digital interactions, where almost every transaction, communication, and operation happens online, the significance of cybersecurity cannot be overstated. Omaha, often celebrated for its cultural contributions, is now at the forefront of a cyber revolution. With that in mind, the firms we have traversed today are not merely service providers in a traditional sense. They are visionaries, setting the gold standards in cybersecurity.
Each company, with its distinct approach, ensures that the businesses of Omaha have a shield against the unpredictable nature of cyber threats. It is not just about providing solutions to existing problems but anticipating challenges and crafting strategies to counter them. This proactive approach ensures that Omaha's digital arena remains unfazed in the face of potential cyber onslaughts.
Beyond the technological innovations, there is an underlying narrative of dedication and commitment. Each firm, in its unique way, is devoted to ensuring a safer digital environment for all. For businesses, this translates to uninterrupted operations, safeguarded data, and the peace of mind that comes from knowing that expert hands are on deck, ensuring smooth digital sailing.
Thus, as we step further into this digital age, where the lines between the virtual and real continue to blur, it is heartening to know that cities like Omaha are home to cybersecurity champions. Champions who are not just reacting to the challenges of today but are actively shaping a secure digital future for all.