Blockchain, a term once cloaked in mystery and reserved for tech aficionados, has rapidly burst forth from its cocoon, revealing itself as a revolutionary force set to reshape industries and redefine paradigms. In such a dynamic and rapidly shifting landscape, staying ahead of the curve isn't just an advantage; it's a necessity. 
Blockchain conferences emerge as critical epicenters of knowledge, collaboration, and innovation in this context. They are more than just events; they're experiences that can catalyze your understanding and involvement in the blockchain world. Let's delve into the reasons why attending these conferences can be a game-changer for enthusiasts, professionals, and investors alike.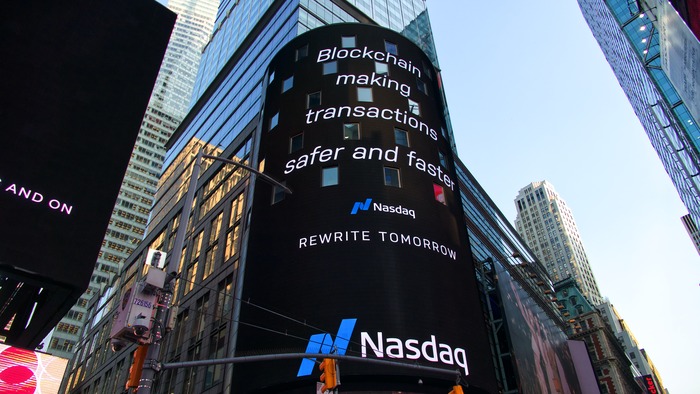 Networking Opportunities
Obviously, one of the primary reasons to visit blockchain conferences is to meet people you wouldn't be able to meet otherwise. 
1. Meeting Industry Leaders
By attending blockchain conferences, you gain the unique opportunity to engage with thought leaders – be it during panel discussions, keynotes, or casual coffee breaks. Their insights, borne from experience and foresight, can provide invaluable perspectives on where the technology is headed and how you can align with its trajectory.
2. Connecting with Like-Minded Professionals
While the giants of the industry certainly bring gravitas to these events, there's another cohort that adds immense value: your peers. Blockchain conferences attract a diverse group of attendees, from developers and entrepreneurs to researchers and investors. Mingling with these like-minded professionals can open doors to collaborative projects, client relationships, and even potential employment opportunities. 
3. Establishing Personal Brand
By actively participating in discussions, asking thought-provoking questions, or even presenting your own research or case studies, you can position yourself as an authority in the space. It's an opportunity to be more than just a face in the crowd. As your visibility increases, so do the chances of attracting opportunities that align with your professional goals and aspirations.
Educational Benefits
Mingling aside, there's a plethora of opportunities to learn the hottest trends and exclusive insights. 
1. Latest Industry Trends
In an ecosystem as dynamic as blockchain, staying updated is paramount. By attending sessions led by experts, you're exposed to the newest developments, whether it's an emerging consensus mechanism, novel applications in the healthcare sector, or groundbreaking integration with Artificial Intelligence. This knowledge isn't just academic; it provides actionable insights, helping professionals and enthusiasts align their endeavors with the pulse of the industry.
2. Hands-On Workshops
While theoretical knowledge provides a strong foundation, the real magic happens when you roll up your sleeves and dive into the practical aspects. Most blockchain and crypto conferences curate specialized workshops led by seasoned experts. These hands-on sessions offer participants a chance to test, tweak, and troubleshoot in real-time.
3. Diverse Range of Topics
Blockchain isn't an isolated technology. Its tentacles reach into various sectors, from finance and real estate to entertainment and education. Conferences curate a buffet of topics, ensuring attendees get a holistic perspective. For instance, a session might delve into how blockchain can revolutionize supply chains, while another might explore its implications in digital identity verification. 
Discovering Investment Opportunities
If you are an investor, then blockchain conferences are a treasure trove of startups and prospective projects. 
1. Meeting Startups and Innovators
The blockchain arena is a hotbed for innovation, with new startups emerging frequently, each presenting unique solutions to existing challenges or entirely novel applications of the technology. Conferences often have dedicated segments or booths where startups showcase their projects, aiming to attract attention, partners, and, importantly, investors. 
As an attendee, this gives you front-row access to some of the most promising ventures in the space. Engaging directly with the founders and teams behind these projects offers a deeper understanding of their vision, execution strategy, and potential market impact, aiding in making informed investment decisions.
2. Understanding Market Dynamics
It's no secret that the blockchain and cryptocurrency markets are volatile and influenced by a myriad of factors. Conferences frequently host sessions dissecting these dynamics, with experts offering their analyses on market trends, regulatory impacts, and the macroeconomic factors at play. 
For investors, these insights are invaluable. Beyond just the raw data, understanding the narratives and sentiments that drive market behaviors can offer a competitive edge, allowing for more strategic investment choices.
3. Exposure to Token Sales and Launches
Many startups and projects leverage conferences as platforms to announce or launch their token sales, given the concentrated audience of potential investors and enthusiasts. Being present at these launches can offer several advantages, from early-bird discounts to direct dialogues with the project team, ensuring you have all the information you need before committing to an investment.
Exposure to New Tools and Technologies
Last but not least, conferences offer an opportunity to witness new products see the world, and get some great deals. 
1. Product Launches and Demonstrations
Conferences often serve as the chosen platform for companies and innovators to introduce their latest tools, platforms, or solutions to the public. It's where the rubber meets the road; where abstract concepts transform into tangible products. By being present, you get the opportunity to witness live demonstrations, understand the core functionalities, and even test some features firsthand.
2. Feedback Loop
A unique advantage of attending these product showcases is the chance to provide immediate feedback. Developers and teams are eager to hear from potential users and industry peers. Your insights, critiques, and suggestions can influence the final version of the products, ensuring they are better aligned with user needs and industry standards.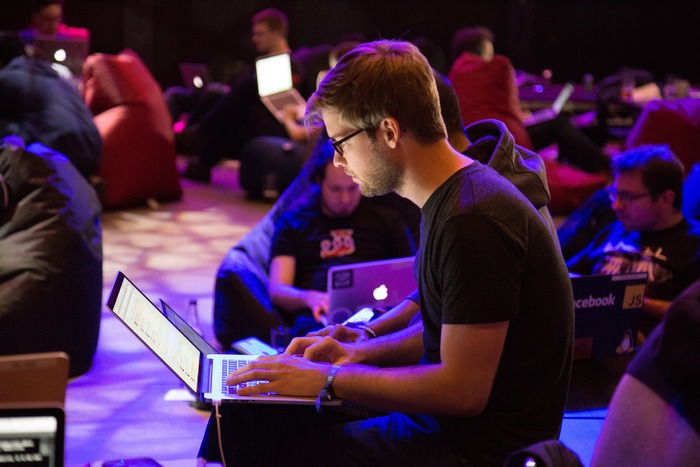 3. Familiarizing with Emerging Standards and Protocols
The blockchain industry is always in flux, with new standards and protocols evolving to address challenges and improve the ecosystem. Conferences often host discussions and sessions dedicated to these emerging standards, providing attendees with an understanding of the direction in which the industry's technical backbone is headed. Familiarizing oneself with these can be pivotal for developers, enterprises, and anyone looking to build or invest in the blockchain space.
Wrapping Up
Considering attending a blockchain conference? Here are some recommendations:
Research Upcoming Events:

Several websites and platforms provide calendars of upcoming blockchain events globally. Find one that aligns with your interests and location.

Prepare in Advance:

Before attending, familiarize yourself with the keynote speakers, the agenda, and the topics of discussion. This will help you make the most of the event.

Engage Actively:

Don't just be a passive attendee. Ask questions, participate in workshops, and network actively. Remember, the real value lies in the connections you make and the knowledge you gain.
Take the leap, and immerse yourself in the world of blockchain. The future awaits!