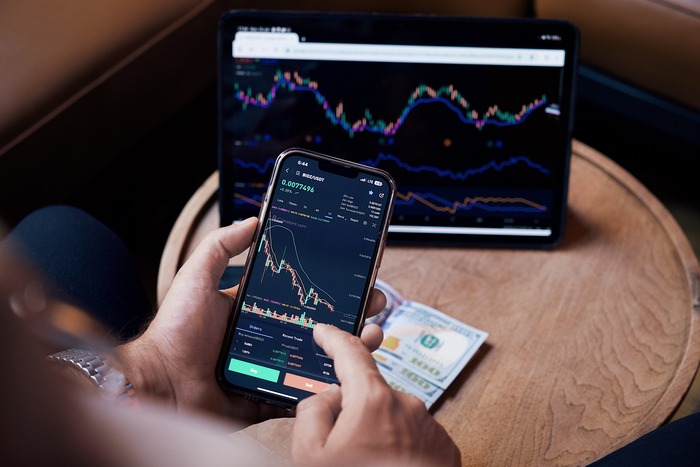 Crypto trading, like any other form of investing, provides a myriad of ways to increase your investment. There are numerous popular strategies to try, but possibly the most well-known is crypto day trading. It gives you the opportunity to make money quickly, frequently within a day or two. This is most likely why day trading became so widespread. After all, new investors are putting it to the test every day.
Of course, day trading has its pros and cons, just like any other trading strategy. Furthermore, we must remember that crypto day trading is a high-risk venture with no guarantees. Despite that, millions of people use this trading strategy every day. Does that mean it's going to be effective for you, however? 
To help you answer this question, we'll look at what crypto day trading is. Moreover, we'll explore how it relates to other crypto trading strategies. After finishing reading, you'll discover a strategy that works for your particular trading style. Let's begin with the basics.
What Is Crypto Day Trading?
It all starts with owning some crypto. Let's say you bought some Bitcoin from the Quantum AI crypto brokerage, for example. What's the next step? How do you begin to make a profit from it? Well, you'll need to devise an effective strategy to help you attain your objectives. If you want to convert your crypto into a substantial profit and fast, you might want to try day trading.
Day trading entails that traders buy crypto and sell it as soon as they see a satisfactory rise in the price. This could happen the day before your buy or a few days afterward. They can do this by keeping a close eye on price movements and implementing various analytical tools, such as chart patterns and margins. Alternatively, they can explore one of the subtypes of day trading.
Types of Crypto Day Trading Strategies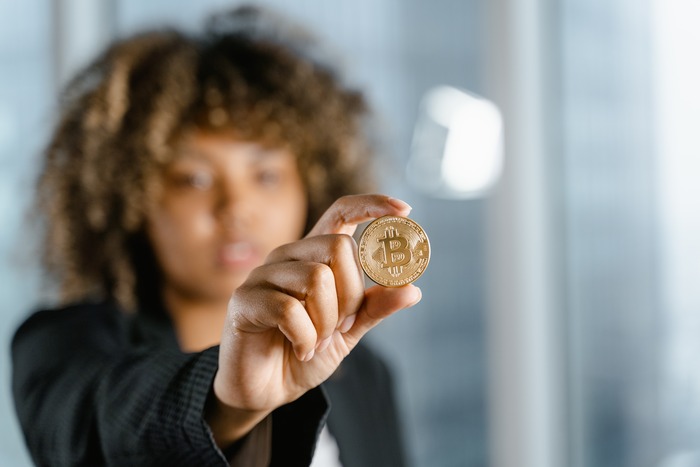 Within day trading, there are an additional set of crypto day trading strategies you can try:
Scalping

: Scalping is a short-term trading method that involves buying and selling crypto within just a few seconds/minutes. Usually, if you wanted to try scalping, you'd use the help of an automated bot. All you have to do is set up an exit plan and the parameters within which you want to trade.

Range Trading

: As the name suggests, this strategy involves buying and selling within a specific frame. You can determine a trading range when the price of a coin varies between the highest and lowest border. Traders employing this approach purchase at the lower border and resell near the higher limit. That way, they benefit from the range's periodic price changes. Range trading is best to try during a crypto market with minimal volatility.

High-Frequency Trading

: HFT traders seek to profit from the briefest minute price differences or crypto market instabilities. To enable speedy execution and minimal delay, this crypto strategy often involves advanced technology. More specifically, utilizing trading bots! These can execute the trades in seconds on your behalf.
Before you decide to try any of these strategies, we recommend that you consider the perks and drawbacks. It can help you view the full picture.
The Perks and Drawbacks of Crypto Day Trading
Are you thinking of trying this trading strategy? We recommend looking at the positives and negatives before giving it a shot. Due to the nature of the crypto market, all strategies will involve some risk-taking, but day trading is among the most unpredictable. Of course, it can be just as rewarding, which is why so many traders choose to use it each day. Here are some of the amazing perks that day trading can bring:
Pros
Fast Trading:

If you implement day trading successfully, you can yield high profits in a short time.

Accessible:

Crypto markets run round-the-clock, increasing your chance of earning a profit. Additionally, if you use the day trading strategy, you won't experience overnight holds.

Easy-To-Implement:

Anyone with an internet connection, sufficient funds, and access to the market can give it a shot.
Cons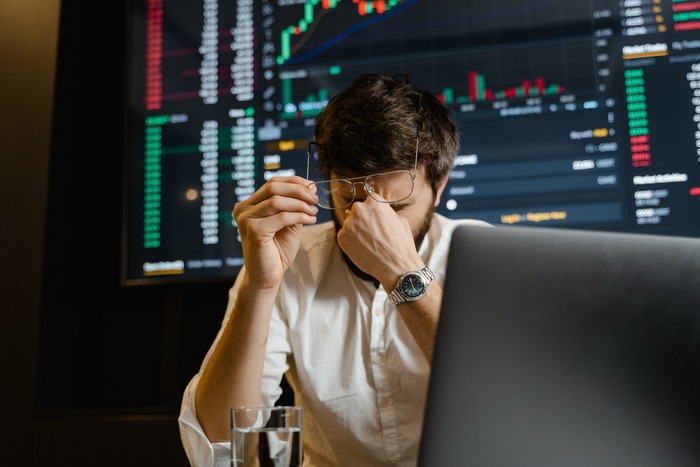 Risky crypto strategy:

Day trading is very risky, and you could lose your investment if you're not careful. Always have an exit plan to keep your money safe.

Research required:

Day trading crypto requires that you understand the crypto market fluctuations to execute your trades. You also need to understand technical analysis tools as part of your research.

Time-Sensitive:

Sometimes you need to day trade even in the early hours of the morning. It might get to the point where you have to stay up all night monitoring the markets. As a result, you might feel mentally and physically drained.
In order to make the most of your day trading, you should implement risk-management techniques. Consider stop/loss orders, exit strategies, portfolio diversification, and demo trading. In fact, it's best to test any new strategy in demo mode before you put your hard-earned money on the line.
Other Popular Strategies
In case you looked at the above pros and cons and decided that day trading crypto isn't the right approach for you, there are plenty of strategies to choose from instead. If you are looking for a less risky strategy, take a look at the below options.
HODLing
The phrase "HODL" first appeared on a crypto forum back in 2013 as a typo of the word "hold." It was written by a frustrated trader who regretted selling all his assets. Additionally, HODL is an acronym for "Hold On For Dear Life" and refers to keeping your investment long-term, as opposed to selling it fast. The basis of this crypto strategy is that cryptocurrencies can boost in value over time. Therefore, some financial consultants recommend that you keep your crypto for a few years until its price peaks.
Swing Trading
Swing trading is a crypto strategy that aims to catch various price swings within a medium-term timeframe. It often follows trends with an increase in trading volume, for instance, when influencers are hyping up coins and tokens. Swing traders keep their positions for several weeks, sometimes even months, whereas day traders keep theirs for a few days. The idea is to profit from price fluctuations that occur throughout this time period.
Day Trading vs Long Term Investment
With all this in mind, by now, you can probably see the differences between day trading and long-term trading. Long-term investment (HODLing) provides stability and demands fewer hours of monitoring than day trading. It is appropriate for investors wanting to benefit from the long-term gain without frequently monitoring market trends. 
In addition, long-term trading is also more suitable for beginner traders, as it doesn't require using technical analysis tools. Are you someone who can't devote much of their time to trading? In that case, you should try HODLing. Why not start your research with these tips on the topic:
Additional reading: 10 Tips for Long-Term Crypto Trading
On the other hand, if you have spare time and want to make money as fast as possible, day trading can be perfect for you. It's best if you have someone to guide you and help with tips and advice. For instance, the crypto brokers at CoinGPT are ready to assist with your trades in any way possible. 
They can tailor a day trading strategy to fit your goals, so you can brace market fluctuations with confidence. If you are looking for additional information on how day trading is done, you can check this useful guide:
Additional reading: Master Day Trading with 6 Tips
Finally, if you'd rather try a strategy that's somewhere in the middle in terms of research and commitment, you might prefer medium-term trading methods. Swing trading could just be the ideal tactic for you, especially if you follow market trends and keep an eye on crypto topics that create hype.
Choosing the Right Crypto Strategy for You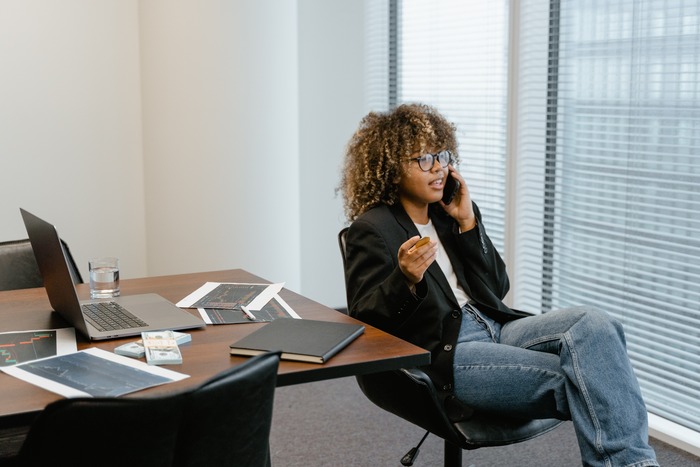 The decision between day trading and other strategies will depend on your risk tolerance, available time, and knowledge of the crypto market. It's best to start modestly and increase your investment little by little as you gain confidence. 
And if you're not sure which crypto strategy suits you best, you can always split your investment and try several. Of course, that might just be more than you can afford, so consider creating a demo account and experimenting for free!
Final Thoughts
Choosing a suitable crypto strategy is critical to your success in the world of Bitcoin. While day trading has the potential for huge rewards, it's not the only strategy you can consider. Before completely committing, aspiring traders should consider their options, do research, and practice trading with caution. And if you haven't thought about a crypto strategy until now, there's no better time than the present to choose your preferred tactic!