Poorly run online board meeting wastes your company's time and money, and they foster a negative corporate culture that disengages both board members and staff. Running efficient board meetings has a significant impact on the effectiveness of your board and the achievement of your organization. 
The board's foundation for creating new initiatives and making crucial decisions is effective communication. It promotes openness and strengthens ties between the board and management. Disagreements are stressful and add to the difficulty of making decisions if board members are not on the same page. 
Fortunately, there are tried-and-true methods to stop prospective issues or remove existing barriers using one-stop procedures made for a successful board. See how they can be useful by reading on!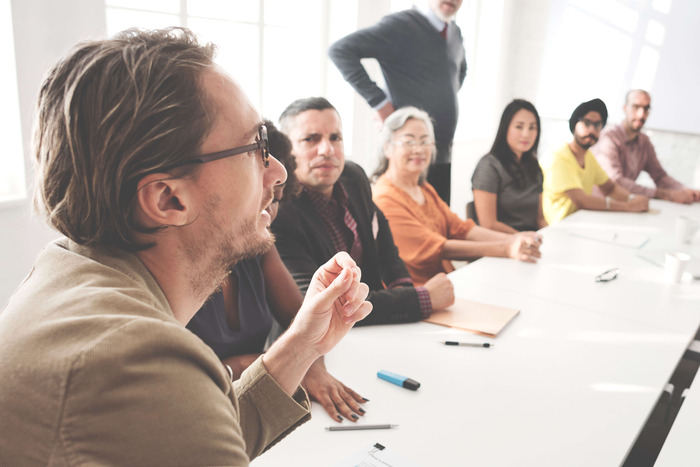 The Symptoms of Ineffective Board Meetings
The majority of corporate boards and management teams need to have a beneficial effect on financial performance. What specifically results in a dysfunctional board of directors or management group? Two major contributing factors are poor management decisions and flawed strategies. Another important factor is the absence of clear and timely board communication.
Ineffective board meeting causes plans to stall and initiatives to move too slowly in their implementation. As a result, managers stop bothering to ask for authorization or stop implementing new strategies, which causes executives to feel dissatisfied and cease interacting with the board, and outcomes suffer. 
A nonprofit strategic planning template can help to improve the situation. The board must get insights, work together, communicate, strategize, and implement decisions in a way that really reflects the interests and needs of the business.
7 Tips for Effective Board Communication and Effective Decision Making
It is simple to concentrate on the administrative facets of managing a business under the direction of a board while mistakenly ignoring how crucial effective communication is to the board's operation.
Effective communication improves decision-making, fosters trust, and safeguards an organization's reputation. Ineffective communication in the virtual boardroom could lead to significant problems or, perhaps, a crisis. Make sure to include the following to assist prevent this and make sure your board's communication processes are effective and seamless.
1. Create a communication plan
In order to ensure long-term success, a corporate virtual board software should work with management to create a clear long-term plan. Making sure that the strategy is effectively articulated, understood, and reported to measure progress is essential for the future development of the firm.
2. Be in touch promptly
Inform your board members in advance so they may participate fully in meetings and offer suggestions and feedback on how the company is performing and how the overarching strategic objectives are being carried out. This promotes teamwork and will improve the efficiency of board meetings.
Mutual trust between the board and management is essential to guarantee that significant issues, such as a financial crisis, are conveyed as soon as possible so that the proper course of action may be implemented.
3. Communicate regularly
Over-communicating with a board of directors is not typically frowned upon. Determining whether specific topics need to be disclosed more regularly for awareness and openness is also crucial: KPIs or performance dashboards are an effective tool to give boards high-level operational outcomes in routine board packs and aid in setting standards for how the board portal functions.
4. Express yourself clearly
Effective meetings result from verbal and written clarity of communication. Make sure that board papers and other communications are prepared in an accurate, clear, and succinct manner.
Verify all board communications for errors. Board reports must reflect up-to-date information and be coordinated with the number of board meetings.
5. Keep your communication clear and concise
Keep your main points brief and direct. Maintaining harmony between a broad concept and minute details is crucial. While more particular topics like audit and risk should be delegated to specific committees, the board has to be informed clearly and concisely about issues affecting management and the business.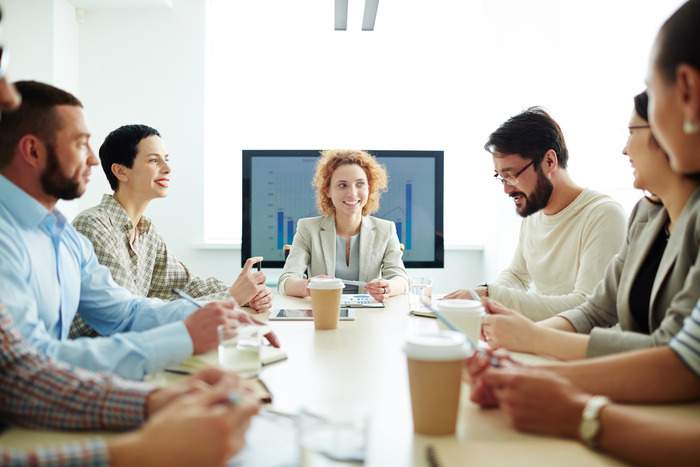 6. Use the appropriate technologies
A company's strategy can easily devolve into errors and missed chances without efficient communication techniques. The fact that today's corporate board members are more technologically savvy and are increasingly embracing the convenience of communication via online board management software must also be kept in mind. With a computer and an internet connection, participants of such portals may access, review, and communicate crucial company data from virtually anywhere. 
7. Nominate effective board members
By electing committee heads, and board members who are successful in meetings, you may ensure that board meetings go well. A board that is well-organized and has clear expectations displays its priorities in action.
When acclamations are avoided, and less effective leaders are encouraged to improve their leadership skills before running for office, incoming board members may tell if a board is effective. The best way to determine whether a nominee is fulfilling expectations is to gauge their performance during committee meetings. The board needs to improve, and decisions are made more slowly when ineffectively structured and disinterested members are nominated.
Conclusion 
Utilizing a strategic planning facilitator and board portal software can help you stay focused because they unbiasedly evaluate team dynamics, employee behavior, and the Board's strategic planning process. The Board agenda, discussion topics, and concentration all significantly improve with a strategic plan, especially when board members are prepared to speak from the strategic plan. 
Additionally, it is simpler to explain strategy changes to the company's personnel when they are properly documented. Employees of a corporation frequently need to be made aware of any discussions that take place in boardrooms.
The business can function more effectively by staying informed of changes discussed and informing employees of those changes through a paperless meeting solution. A workable method to guarantee smooth board communications among its diverse team members is frequently crucial to boards. As the board implements its strategy, success is increased when board members have a flexible and dependable mechanism to share any changes, whether they are at the office or away.