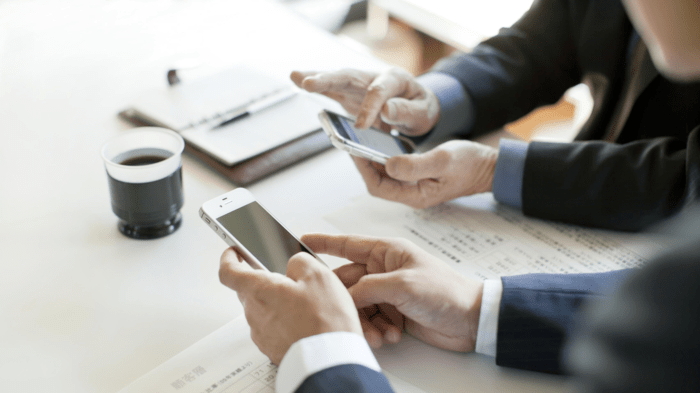 The number of people who actively use smartphones on a daily basis has grown exponentially. It's a simple fact that we live in a day and age where smartphone and gadget use is something that many people feel that they can't live without. It's easy to see why. On a small device called a smartphone, people can connect with one another using social media, ask for advice online, listen to music, take photos, play fun games, and even read books. So, it's hardly a surprise that many people feel that a mobile device is something that they can't do without.
So, it's a fact that mobile technology has revolutionized our way of life in multitudes of ways. In this review of the subject, we'll discuss and analyze the origins of mobile technology, its merits and just how and in what way it has influenced our lives.
The Genesis of the Mobile Revolution
Not many people know, but the advent of the mobile revolution can be traced around 50 years ago, back in 1973. A Motorola engineer by the name of Martin Cooper had succeeded in making the world's first mobile phone call, setting off a trend that would shape history down the line.
That being said, the first mobile phones were clunky devices. They had to be charged for more than 8 hours at a time to get to be fully charged – and they could also be used for no longer than 30 minutes before the battery died.
In time, mobile technology evolved and so did mobile devices. They became much smaller and cheaper, and mobile device usage experienced a tremendous boost in the 90s. A great threshold transpired in 1991 when WAP technology was introduced by Nokia with its Nokia 7110 phone model. This device was to be used to access the internet in a limited way. Soon enough, SMS was introduced and people could communicate with one another by short messages. This technology would find additional uses down the line.
Mobile devices continued to evolve as photo cameras were introduced and Apple created the first iPhone, with its touch screen technology. Nowadays, phones continue to evolve, and technologies such as AR and VR, and 4G and 5G, with cutting-edge cameras. We can only speculate as to how they'll continue to shape our everyday lives.
SMS Beyond Communication
In the previous section, we've briefly touched on SMS and its importance as a part of modern mobile technology. SMS stands for Short Message Service – and it's used to send short messages. The short messages are transferred over cellular networks. As such, this piece of technology has become very useful and popular.
There are several potential usages of SMS messages, apart from communicating with other people in short messages:
     

Sending phone notifications for customers from services

     

Sending

MFA codes

for authentication

     

Sending messages for marketing purposes

     

Getting notifications about having a product delivered

     

Getting notified about voicemails
Last but not least, SMS-based payment systems have been developed and are getting increasingly popular. It's very easy nowadays to make small payments to vendors using SMS technology and this is shown in the increased usage of this particular payment option.
Mobile Apps and Their Role in Everyday Tasks
The further development of mobile technology has made possible the creation of mobile apps. Nowadays, there are hundreds of thousands, if not millions of individual apps. They too have gotten widespread use, as there are apps for:
     

Tracking your movement

     

Tracking your heart rate and pulse

     

Looking at maps

     

Fun games that you can play

     

Creating to-do lists
The list is endless. Just a quick scroll through the Apple Store or Google Play will give you an insight into the sheer magnitude of the number and uses of mobile apps. Also, as it appears, we live in a brave new world. Machine learning and artificial intelligence are two vital technologies that have experienced a significant boost recently. So, modern apps have the additional benefit of being imbued with AI and machine learning technologies, thus offering a much more personalized experience for the users.
Mobile Technology in Professional Settings
Mobile technology has experienced significant use in professional settings, as well. The number of businesses that are practically powered by mobile technology has also grown exponentially. It's now very easy to track and monitor thousands of metrics and statistics regarding the operations of a business – all with the help of a small, cheap smartphone device.
Also, managers and employees can easily communicate with each other, making the work process a lot simpler and more effective. Mobile technology and mobile internet use have also made it very easy for people to receive marketing messages and get informed about a company's latest products and services. People can also use mobile devices to purchase goods and services online.
Lastly, remote work is also facilitated by mobile devices. Getting in touch with what moves a business has never been easier and more and more entrepreneurs are using mobile technology to run the business better.
The Integration of Mobile Tech in Entertainment and Leisure
With the advent of mobile technology, the floodgates have been released for thousands of entertainment avenues, so to speak. Video-sharing websites such as YouTube have been at the forefront of providing entertainment to millions of people worldwide. In modern times, there are also streaming services such as Netflix where mobile device users can watch movies and shows for a small fee. There are also many fun games that are played exclusively on mobile, providing an additional powerful form of entertainment.
Last but not least, there's mobile gaming. SMS Casino Sites in the UK are growing in number and popularity. People can visit them, deposit money by SMS, and play gambling games with real money right from their mobile devices. With live casino games and AR gambling games, the boundaries between land-based casino gambling and mobile gaming have been blurred even further than ever before.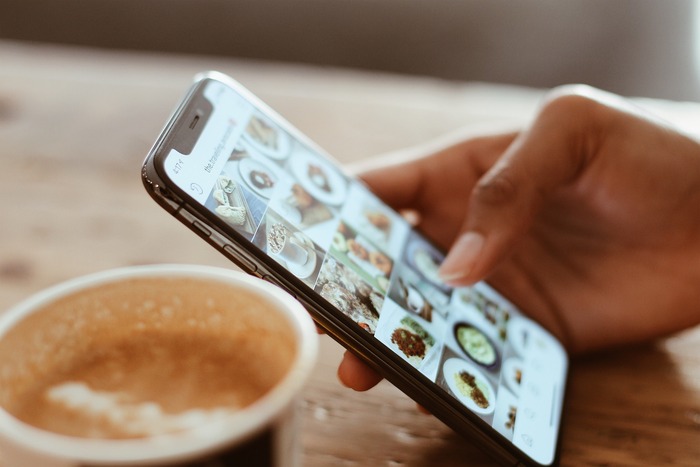 The Future of Mobile Technologies
We've already touched on the modern trends of augmented reality and virtual reality, as well as machine learning. The truth is that this technology, powerful as it is in its current phase of development, is still in its infancy. We're yet to learn and implement the full power of this technology. We expect that AR and VR will become commonplace technologies used in modern mobile devices.
Also, 5G is another technology that is still in its infancy. This technology, once developed properly, can greatly redefine mobile usage as more and more people will get access to lightning-fast internet.
Concerns and Challenges
There are some concerns regarding mobile technology usage, as well. People are becoming aware of the privacy hazards regarding mobile device usage – as many times over we're required to share our personal data and information, to accept tracking cookies by browsing mobile websites, etc.
There are also many people who, unfortunately, exhibit addictive patterns to mobile phone usage. Using smartphones can be pretty distracting and it can put us away from doing the work that we need to do.
Conclusion
Even with its drawbacks and privacy concerns, there's no denying that mobile technology has reshaped the way we live. There are myriads of ways in which we find uses of mobile technology on a daily basis. We expect this trend to continue in the near and distant future, especially with the new integrations and innovations that will likely soon come to light regarding mobile technology.
Additional Resources & Further Reading
There are lots of resources that people can use to learn more about mobile technology and its impact on day-to-day lives. There are free resources too, such as citeulike which has a ton of useful info regarding various payment methods including mobile payments, e-wallets, crypto, and other more traditional ones. There are also countless books that have gone deep into this subject – for starters, we recommend that you read An Illustrated Guide to Mobile Technology by Sachin Date.