UX design trends in 2023 are all about providing an immersive, visually stunning experience. Consumers today crave entertainment and stimulation from brands, causing designers to push the boundaries when it comes to creating an engaging website. Artificial intelligence, animation effects, and exciting navigation styles are just a few of the tools being used to build feature-rich websites that captivate the user. With UI/UX design by Eleken, clients can be sure that their digital project will include the best trends of today, and its use will be a pleasure. Knowing current trends in UI/UX, you can understand how fresh or outdated your website, application, or game looks.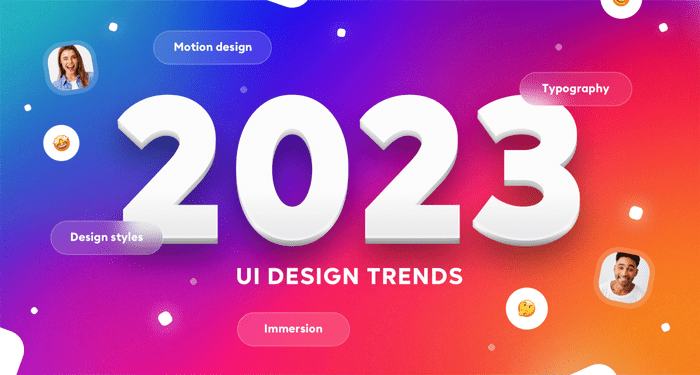 AR and VR
The newest technologies in the UI/UX design world, such as augmented reality (AR) and virtual reality (VR), are revolutionizing the way users interact with digital interfaces. By allowing viewers to experience products on a more interactive, immersive level than ever before. AR and VR have become favorites among designers for 2022-2023. The potential of these innovative tools is limited only by imagination. With AR and VR, digital objects can be seen and manipulated within the real world in ways that extend far beyond traditional screen navigation. From learning an instrument to shopping for clothes to exploring the depths of space — what can't be accomplished with an augmented or virtual reality interface? It's no wonder that these capabilities make UI/UX design much more attractive to customers and set it apart from other design rivals.
Scrollytelling
While the text is certainly important, the fact that there are so many different websites vying for user attention means that graphic design and animation can often be just as powerful a tool in getting them interested. Setting the right tone and atmosphere on your website through visuals can often be much more effective than relying solely on copy to capture people's interest. A great example of this is scrolly-telling – an interactive form of storytelling that uses visual media like 3D models to draw in users and guide them through the different benefits your product can offer. For instance, some webpages feature automatically rotating 3D models of cars that open up their doors when users scroll down – giving visitors a distinct impression of what they have to gain from engaging with your webpage.
Design adaptation to new screens
Designers must keep up with trends and continually evolve their designs to meet the technical parameters of modern gadgets. Smartphones in particular seem to be pushing the boundaries of tech innovation, with rising curved edges and full-frameless displays becoming more widespread. With this in mind, making sure webpages, software, and applications are optimally adaptable to mobile versions is essential – it's not just good business practice; it's also what users expect. It can be a bit of a tricky task at times, but with diligent work, developers can produce a high-quality image that perfectly matches up with the device's parameters.
Voice search
Voice search continues to become increasingly popular as it is incredibly convenient and efficient. This voice-based technology simplifies the user experience, and a lot of resources are now dedicated to enhancing this feature. By the year 2023, many believe that even more innovative developments will be made to make search engines even better by providing faster, thorough responses to queries. It is expected that developers will continue to focus on making the user interface and navigation much easier. Impactful changes will come with time but it is clear that voice-search technology has already made a strong mark in today's society and promises to get even better in the future.
Number visualization
Data visualization can be a great tool for making complex information more digestible. By taking advantage of visual cues, as well as appropriate chart types, you can effectively communicate key insights clearly and concisely. Thoughtful data visualization also allows you to decide where the emphasis should go to make information even easier to understand. Opt for the top left corner or center of the screen and choose bright colors to draw the eye towards the most essential points. With proper data visualization, apps with copious amounts of information can become user-friendly services.
Micro-interactions
Micro-interactions are an essential part of any modern website or application – everything from clicking 'Like' buttons to filling in web forms. We can increase the user experience by making them more creative or fun. Animations, while they may not be noticed, still add an enjoyable element when certain things take time to load, and thus fill in gaps that might otherwise feel cumbersome or boring. That being said, it's also important to ensure these micro-interactions actually work as intended, as nothing detracts from a user's experience more than a bug or glitch. All in all, micro-interactions should be considered an integral tool in creating engaging and enjoyable user experiences online.
Login without password
Working with passwords has been a necessary evil for too long, and in many ways only serves to confuse the user rather than increase security. With nearly 60% of people forgetting access passwords, this is a serious problem that needs to be addressed. But there is hope that these problems can be avoided with alternative solutions like logging in using Google, social media, or biometrics such as fingerprints. These methods have become the trend for 2023 in UX design and are ever-increasingly being implemented by large companies, which makes life much easier for customers who struggle to remember their passwords.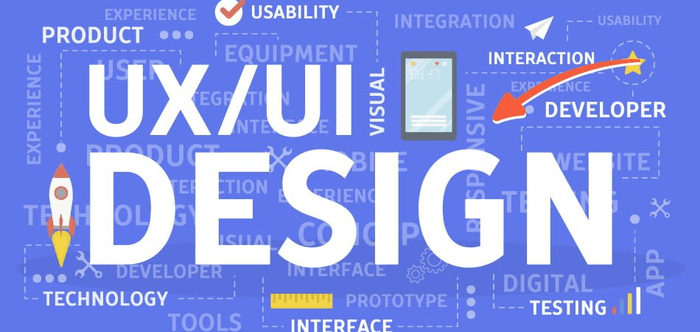 Advanced personalization
As businesses compete to make their products better attuned to their customer's needs and interests, design in 2023 must be tailored toward creating a more customer-centric digital product. Popular features such as geo-location-based recommendations, properly designed online shopping apps, sending reminders of important events, or using motion animation in the UI designs are becoming expected elements of digital products today. Thanks to this trend of providing personalized user experience, customers are guaranteed a more satisfying and customized version of the original product or service.
Conclusion
2023 promises to introduce more advanced and innovative UX design features. Voice search technology, data visualization, micro-interactions, login without password, and advanced personalization are all components that will help create a better user experience and make websites and applications faster, easier to navigate, and more tailored toward customers' needs.