Moving is something that cannot be avoided. Someone relocates to a new place for jobs while others for studies and endless personal reasons. There are several companies and moving service platforms like Moving APT that help people in their relocation by making the relocation process simpler and easier. According to a report, it has been estimated that every year moving industry generates revenue of approximately $84 billion. That is why the moving industry contributes a lot to both the economic and social development of the country.
People even don't realize how big this industry is that helps in relocating them every day. On average, the people of the USA are expected to move at least 9 to 10 times in their lifetime.
Various factors affect the moving industry and also cause an increase and decrease in its fair. Let's check out some of the most interesting facts and statistics about the moving industry in the year 2021-2022.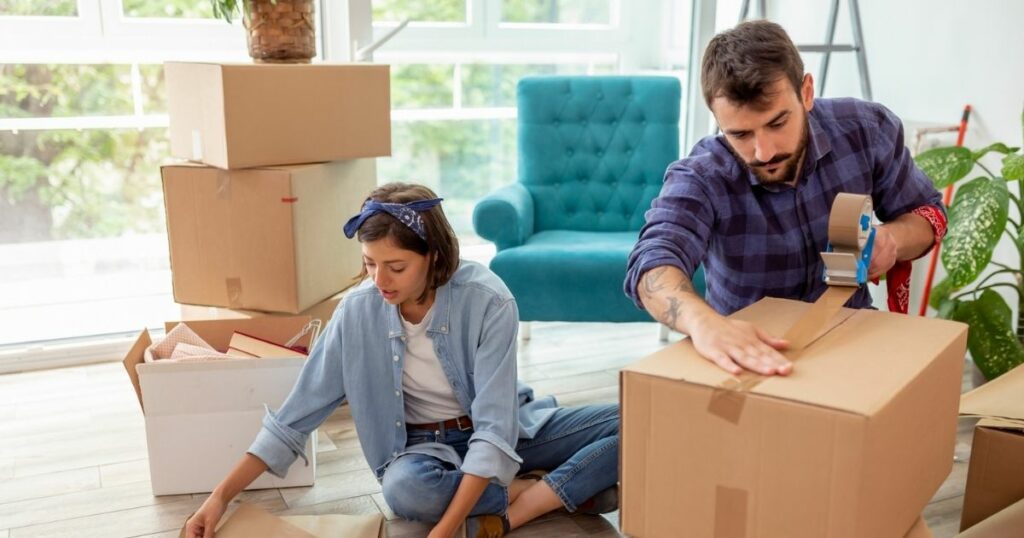 Why do people relocate?
There are different reasons for people relocating from one city to another or perhaps to a completely different country. As per a survey, around 60 to 65% of people move because of these life events such as:
Transferred job

Higher education

the family shifted to another place
When family extends, there's a need of having a bigger home to accommodate every family member comfortably. Around 32% of movers relocate every year because of their growing families.
Retiree's relocation 
Over a few years, there can be seen a tremendous increase in the movers who relocate after their retirement. This mostly happens when the retirees shift to live with their family in a new city or a country after their term of work is over. In a recent Washington Post, it has been stated that the Covid-19 situation made many retirees move to their ancestor's villages or homes.
Wastes created during relocation
Whether you're moving your home or an office, there will be some sort of waste creation in this process. 
When an American moves, they create waste of 25 to 30 million packaging cushion rolls. The rolls are used in the packaging of cartons and boxes for making save transportation. However, once the destination is reached, all these packed rolls go to waste.

Approximately 90 million pounds of packaging paper are used annually for wrapping household items during the relocation.

One of the wastes that are generated during a moving process is fuel. Whether it's about your vehicle or the transportation truck, it requires a certain amount of fuel for driving. According to the latest reports for 2021, 350 million gallons of fuel are wasted in the entire relocation process in a year.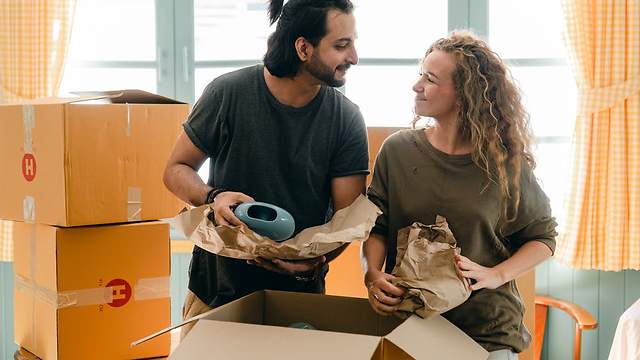 Statistics of people moving following different modes
People choose a different way of moving as per their convenience and budget. When asked during a survey, people answered that they would like to move-
By deciding on a reliable professional mover and percentage of this number of people counts around 22.7%.

Those who want to save on moving and the rising fuel cost selects moving containers. The percentage of people choosing containers for relocation is 15.

Around 37% of people move and pack their stuff by themselves but they hire a moving truck for the transportation of the goods from one place to another.

There's another mode that many people preferred during the survey and that is DIY moving in which movers don't need to pay any rentals. According to the report, there are 24.1% of movers choose this sort of service for their relocation.
The most common time for relocation
Only 7-8% of movers choose weekends to carry out their moving process as the prices of moving services are high.

In the USA, summers are the busiest and costliest time for hiring a moving service. Nearly 45% of movers choose summer as their moving time.

December, January, and February are the months that witness the lowest moving with 5%, 3& and 5% respectively. 
To sum up
Moving industry is crucial like any other industry and it is active all around the year. Though hit by the pandemic hard, the moving industry has gained its pace again and showed thought-provoking facts and statistics in the year 2021-22.