AI In Telephony Services Explained
The call center landscape, a nerve center of customer interactions and service for countless businesses, is undergoing a tectonic transformation. It's akin to a caterpillar's metamorphosis into a butterfly, where the agent of change is the powerhouse technology of Artificial Intelligence (AI). Call centers across the globe are rapidly embracing AI's potential, evolving their operations to deliver instant responses, personalized solutions, and a smoother customer experience.
AI technologies are not merely bringing incremental changes; they are revolutionizing the way call centers operate. They are the magic potion that enhances efficiency, ensures a rich customer experience, and fine-tunes the operations to match the rhythm of the digital era. Let's delve deeper into the AI technologies that are redefining the future of call centers.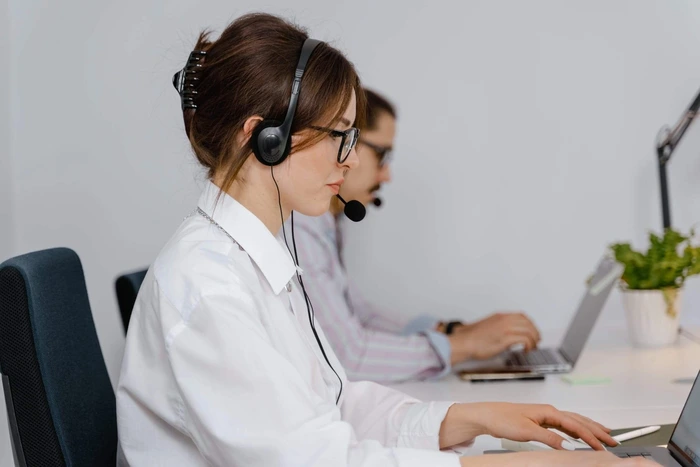 AI Technologies For Call Centers
Chatbots and Virtual Assistants

: The Digital Frontline Soldiers: AI-powered chatbots and virtual assistants are turning into the first line of customer engagement in call centers. Their immense capabilities allow them to handle vast volumes of customer inquiries, answer queries, schedule appointments, and even guide customers through a troubleshooting process. This tech marvel not only supercharges efficiency but also frees up human agents to tackle more complex and sensitive customer interactions.

Predictive Analytics

: The Crystal Ball of Customer Behavior: Imagine having a crystal ball that gives you insights into your customer's behavior and needs. That's precisely the power that AI-fueled predictive analytics bring to the table. By diving deep into past interactions and behavioral patterns, these intelligent algorithms can foresee customer intent, arming agents with actionable insights even before the conversation begins. The result? Personalized service, enhanced customer experience, and improved sales conversions.

Speech Analytics

: Translating Emotions into Insights: As AI's influence permeates deeper into call center operations, technologies like speech analytics are emerging as game-changers. Converting spoken words into written text, and analyzing emotions, stress levels, and customer intent, these smart algorithms help agents understand customer sentiment at a granular level. They offer insights that lead to improved responsiveness and service quality.

Intelligent Interactive Voice Response (IVR)

: A More Human Touch: While IVR has been a mainstay in call centers for a long time, AI has imbued it with superpowers. Intelligent IVR systems, backed by natural language processing (NLP), can understand and respond to customer inquiries in a more conversational and human-like manner. This approach drastically improves the customer's journey, as it efficiently routes them to the appropriate agent or department, reducing wait times and frustration.

AI-Driven Workforce Optimization

: Maximizing Human Potential: Human resource management is a critical aspect of call center operations, and AI is playing a pivotal role here too. By forecasting call volumes, identifying agents' training needs based on performance data, and even providing real-time coaching during customer interactions, AI algorithms are helping call centers optimize their workforce like never before.

Real-Time Language Translation

: Bridging Language Barriers: One of the most significant obstacles for global call centers has been the language barrier. However,

AI-powered

real-time translation has emerged as a knight in shining armor, allowing seamless communication irrespective of the language spoken by the customer. This technological wonder doesn't only broaden the customer base but significantly improves customer satisfaction and loyalty.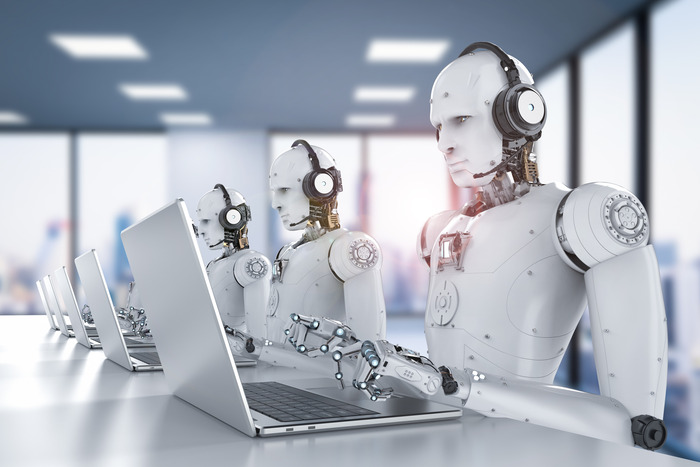 Conclusion
These AI technologies are reshaping the call center landscape, and this metamorphosis is just the beginning. AI brings a fresh perspective, a streamlined approach, and an unparalleled level of customer satisfaction to the call center industry, effectively bridging the gap between customer expectations and service. As the field of AI continues to evolve and grow, we can only expect this transformation to get more remarkable. It's an exhilarating time for businesses to tap into these technological advancements and deliver exceptional customer service that sets them apart in a fiercely competitive marketplace.