Online shopping has revolutionized how we purchase goods and services. With just a few clicks, you could explore various products, compare prices, and have your purchases delivered to your doorstep.  
However, as the popularity of e-commerce continues to soar, so may the risks associated with online transactions, particularly the threat of phishing scams. Phishing scams could compromise your personal information and financial security, making it essential to understand how they work and what you can do to protect yourself.
Let's break down how to prevent phishing scams while shopping online. 
Avoiding Phishing Scams
Phishing scams are deceptive attempts by cybercriminals to obtain your personal and financial information through fraudulent means. They often involve sending fake emails or messages that appear to be from trusted organizations or businesses, such as banks, e-commerce platforms, or social media sites. Here are some crucial strategies to prevent falling victim to phishing scams.
Shop with Trusted Retailers
One of the most effective ways to protect yourself from phishing scams is to shop with trusted retailers. Try sticking to well-known and reputable e-commerce platforms when making your online purchases. These established platforms often have better security measures to safeguard your information. Also, consider checking reviews and ratings of sellers on marketplace sites, and remain cautious when dealing with smaller, unfamiliar online stores.
Securely Use Public Wi-Fi
Shopping on the go is convenient, but public Wi-Fi networks may expose you to security risks. Cybercriminals may exploit unsecured Wi-Fi connections to intercept your data. 
To protect yourself, avoid making financial transactions or accessing personal accounts when connected to public Wi-Fi. If you must shop online while out and about, consider using a virtual private network (VPN) to encrypt data and ensure a secure connection.
Make Sure Your Payment is Secure
Before making a purchase online, always double-check the security of your payment methods. Ensure that the website uses secure, encrypted connections for transactions. Look for the lock symbol in the website address bar, and ensure the URL starts with "https://" – this may indicate a secure connection. 
It may also be wise to use credit cards as opposed to debit cards when shopping online, as credit cards offer fraud protection.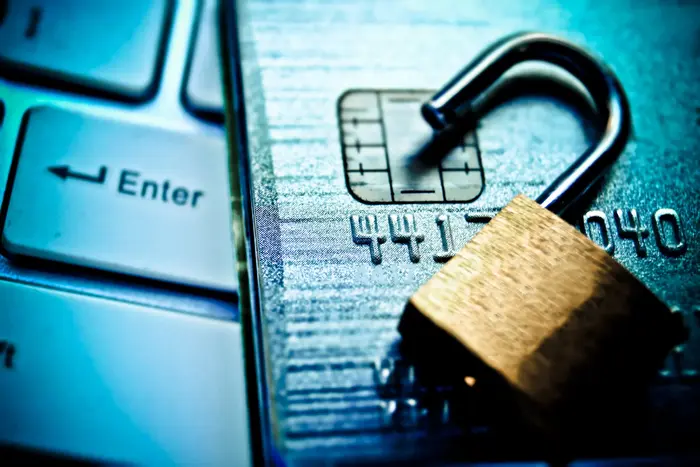 Preventing Phishing Attacks
Verify the Sender:

Scammers often use email addresses that closely resemble those of legitimate organizations but contain subtle variations. If something seems off, don't click on any links or download attachments. 

Use Strong Passwords:

Create strong, special passwords for online accounts, and consider a password manager to generate and securely store your login information. Strong passwords may make it more challenging for scammers to gain access to your accounts.  

Enable Two-Factor Authentication (2FA):

Whenever possible, activate 2FA for your accounts. This layer of security requires that you enter a temporary code sent to your personal device or email, making it much more difficult for scammers to breach your accounts, even if they have your password.  

Stay Informed:

Keep yourself informed about the latest phishing techniques and scams. Awareness is your best defense, as recognizing common tactics may help you identify phishing attempts.  

Trust Your Instincts:

If an email or message seems too good to be true or raises suspicions, it may be best to err on the side of caution. Be vigilant and avoid clicking on any links or providing personal information. 
Bottom Line: Phishing Scams are Avoidable
It's important to recognize that phishing scams may be avoidable. Online shopping offers immense convenience and access to a wide range of products, but it also comes with security risks. By following these tips, you may enjoy the benefits of e-commerce without compromising your cybersecurity.  
Stay informed and vigilant to make your online shopping experience both safe and enjoyable!