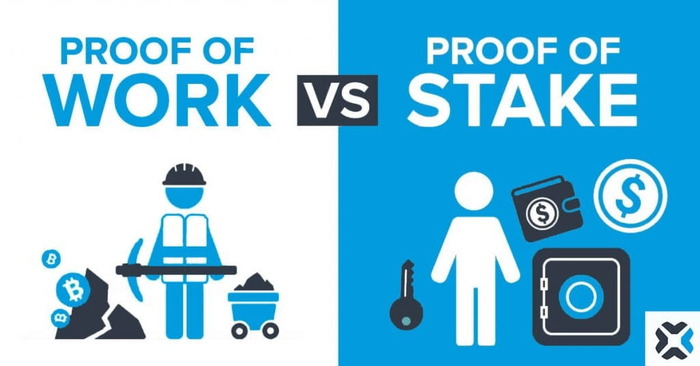 In a world obsessed with efficiency, blockchain technology has been caught in a pivotal debate between energy use and scalability. Two heavyweights of consensus algorithms – proof-of-work (PoW) and proof-of-stake (PoS) – are at the core of this conversation. While both have their merits, each offers unique advantages and challenges. Let's unravel the intricacies.
The Basics of Proof-of-Work (PoW)
Proof-of-work is a system where participants, known as miners, solve complex mathematical puzzles to validate transactions and create new blocks. This system ensures that the information on the blockchain remains tamper-resistant. Every time a puzzle is solved, a new block is added, and the miner is rewarded with cryptocurrency.
However, PoW is not without its shortcomings. This system demands vast computational resources. These mining rigs, often built with specialized hardware, consume significant amounts of energy, leading to concerns about environmental sustainability.
The Fundamentals of Proof-of-Stake (PoS)
Contrary to PoW, proof-of-stake doesn't rely on immense computational power. In PoS, validators or participants lock up a certain amount of cryptocurrency as a stake. These stakes are then chosen, either randomly or based on the size of their stake, to validate transactions and create new blocks.
This system addresses many of the energy concerns associated with PoW. Without the need for power-hungry machines, PoS operates in a more energy-efficient manner. Yet, critics argue that PoS could encourage centralization, as those with more coins could have disproportionate influence.
Advantages and Challenges
Both PoW and PoS offer unique advantages. PoW, being the older and more established mechanism, has been tried and tested, with Bitcoin leading the charge. Its security is rooted in the sheer computational power required to take over the network, making it resistant to attacks.
On the other hand, PoS is more energy-efficient, offering a solution to the growing concerns over the carbon footprint of cryptocurrencies. It's also seen as a way to combat the centralization of mining operations, which tend to occur in PoW systems.
However, both have challenges. PoW's energy consumption is notorious. PoS, despite its energy efficiency, can potentially favor wealthier participants, leading to concerns about wealth concentration.
Ethereum's Bold Move
Ethereum 2.0, a much-awaited upgrade, recently shifted from a PoW mechanism to PoS. With the introduction of ETH staking, users could lock up their Ethereum to help secure the network, thereby earning additional Ethereum as a reward.
The shift was aimed at addressing scalability and energy consumption issues plaguing the Ethereum network. It was a significant step, signaling the potential future dominance of PoS over PoW in large-scale blockchains.
Beyond PoW and PoS: Exploring New Horizons
The innovation in the crypto space doesn't stop at just PoW and PoS. As the digital realm constantly evolves, newer consensus algorithms emerge, aiming to rectify the limitations of existing systems. For instance, proof of space relies on the available disk space participants can provide. There's also proof of burn, where users send coins to an unspendable address, effectively "burning" them to gain privileges in the network.
Then there's delegated proof-of-stake (DPoS), a system where stakeholders vote for a handful of nodes to do the validating on their behalf. This speeds up the process but has also faced criticism over potential centralization.
Each new consensus mechanism brings its own set of innovations and challenges. While PoW and PoS dominate the discourse, it's vital to keep an eye on these emerging systems. They might just shape the future of blockchain in ways we've yet to imagine.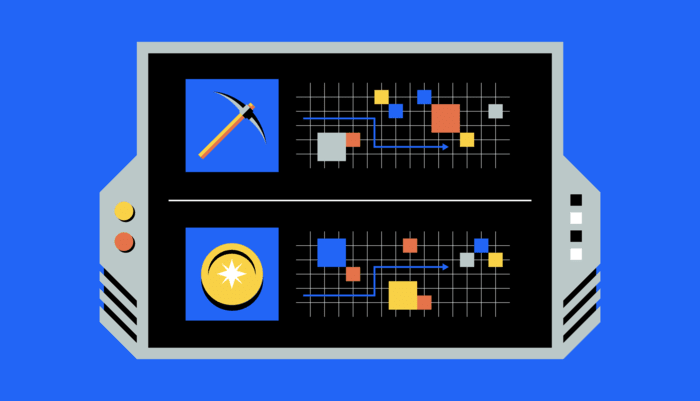 Which is the Future?
Predicting the future of these consensus mechanisms isn't straightforward. While Ethereum's shift might suggest that PoS has the upper hand, PoW remains robust and dominant in many cryptocurrencies. It will likely take a few more years and more real-world implementations of PoS before we can genuinely discern a winner.
There's also a possibility of hybrid models emerging, combining the best of both worlds. As blockchain technology evolves, it's likely that new consensus mechanisms, or nuanced versions of existing ones, will surface.
Conclusion
The debate between proof-of-work and proof-of-stake is emblematic of the broader discussions in the tech world about sustainability, efficiency, and democratization. Both have their virtues and drawbacks. As with any technology, the real test lies in adaptation and evolution. The coming years will shed more light on which mechanism, if any, becomes the gold standard of blockchain consensus.