Public health is the study of protecting and improving the health of people and their communities. It's a broad field that includes everything from environmental health to epidemiology. There are many reasons to study public health. It can prepare you for a career in a variety of fields, from health care administration to policymaking. It can also give you the skills you need to make a difference in your community. Keep reading to learn more about the benefits of studying public health.
Why should you study public health?
Public health is an important and growing field that offers many opportunities for those interested in helping others. There are many reasons to do an online bachelor's degree public health program, but here are some of the most important ones:
Public health offers a variety of career options. There are many different areas of public health in which you can specialize, such as environmental health, epidemiology, biostatistics, and international health. This means finding a career that matches your interests and skills.
Public health is a growing field. The demand for public health professionals is expected to grow in the coming years as the world faces new challenges, such as climate change and antibiotic resistance. This means many job opportunities are available for those with a degree in public health.
Public health professionals help protect people from diseases and injuries every day, promote healthy behaviors, and respond to emergencies. They make a real difference in the lives of people around the world.
Public health is interesting and challenging work. Every day brings new challenges and opportunities to learn something new in this field. You never know what you might encounter when working in public health.
How can becoming a public health professional help address public health concerns?
Public health concerns are the various risks to public health that can come from a variety of sources. These can include infectious diseases, environmental hazards, and nutritional deficiencies. Addressing public health concerns is important for protecting the population from potential harm. Public health professionals work to identify and address these risks to ensure the public's safety.
Public health concerns can arise from several different sources. Infectious diseases are one major source of concern. They can spread easily through contact with an infected person or through contaminated water or food. Environmental hazards also present a risk to public health. Pollution, chemical spills, and radiation exposure can all cause serious harm to people's health. Nutritional deficiencies are another common source of concern. Malnutrition can lead to a variety of illnesses and developmental problems in children.
Addressing public health concerns is important for protecting the population from potential harm. Public health professionals work to identify and address these risks to ensure the public's safety. They use various methods, including surveillance, research, and education, to prevent illness and injury.
Studying public health can help us prepare for epidemic or pandemic outbreaks.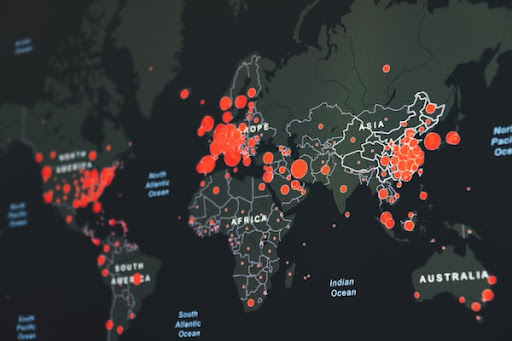 One of the reasons why it's so important to study public health is that outbreaks can happen at any time and without warning. Individuals, communities, and governments need to be prepared for an outbreak to minimize the damage that it can cause.
Public health officials track illnesses and outbreaks, investigate their causes, and recommend preventive measures. In the event of an outbreak, they will work with local authorities to coordinate a response and help protect those who are affected. Studying public health helps prepare individuals for these types of situations so that they know what to do if an outbreak occurs. It also allows them to understand better how best to protect themselves and their families from becoming infected.
In addition to helping people stay safe during an outbreak, studying public health also has long-term benefits. It helps us learn about different types of diseases and how they spread, which can help us develop new treatments and strategies. Public health graduates have many career opportunities available to them. They can work in government agencies, nonprofit organizations, or private companies, or they may choose to go into teaching or research. No matter what they do, public health professionals play an important role in keeping our society healthy.