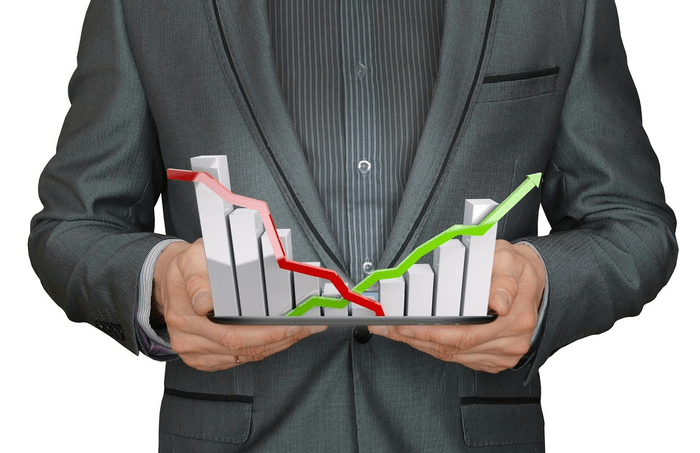 Selecting the right forex trading platform is an essential decision that can have a significant impact on a forex trader's journey. While there are a lot of great forex trading platforms that have stood the test of time, there are some that are akin to unwanted weeds in a garden. These platforms must be avoided at all costs. What are the red flags of a forex trading platform that traders must be aware of?
The purpose of this article is to arm traders with the knowledge needed to identify the red flags and select a forex trading platform that serves their best interests.
But first, let's define a forex trading platform.
What is a Forex Trading Platform?
A forex trading platform is a specialized software or online interface that allows traders to buy, sell, and exchange currencies on the global foreign exchange (forex) market.
These platforms allow traders to execute their trades by providing them with real-time access to price quotes, price charts, market analysis tools, and more. 
In short, these platforms connect traders to the forex market and offer tools needed by traders to make informed trading decisions.
In reality, the trading platforms are not created equally. Traders must avoid trading platforms if they spot the red flags listed below.
Warning Signs to Take Seriously When Considering a Forex Trading Platform
Here is what to consider when looking at a forex trading platform to avoid:
Ease of Use

A fundamental gauge of a trustworthy forex trading platform lies in its user-friendliness. An intricate, cluttered, or bewildering interface can present substantial obstacles for both newcomers and seasoned traders alike, impeding their ability to execute trades with precision and efficiency.
A user-friendly interface, on the other hand, should offer traders effortless access to essential features. It should empower them to dedicate their time to executing trades and scouting for trading opportunities, rather than investing valuable time in deciphering how to navigate the platform's complexities. In essence, a trader-friendly interface streamlines the trading process, allowing you to focus on what truly matters – making informed trading decisions.
Nature of the Trading Platform
Forex trading platforms manifest in various forms, catering to the diverse preferences of traders. These include web-based applications accessible directly via a web browser, downloadable desktop software for computer users, and mobile apps optimized for smartphones and tablets.
The significance of a trading platform lies in its versatility. A comprehensive platform should encompass all these versions, ensuring traders the flexibility to execute their trades seamlessly across a range of devices and locations. This trifecta of accessibility—web, desktop, and mobile—empowers traders to navigate the forex market with ease and convenience, providing a holistic trading experience.
Lack of Trading Automation

The role of automation in the world of forex trading cannot be overstated. It significantly elevates the trading experience by efficiently handling trade execution and management tasks, all with minimal effort from the traders themselves. When evaluating a Forex platform, it's crucial to consider its level of automation.
If a Forex platform lacks essential automated features like stop-loss orders or trailing stops, it could pose a substantial limitation to your trading journey. These tools are like your safeguard, helping to mitigate potential losses and maximize profits. Without them, you might find yourself navigating the forex market with one hand tied behind your back.
Furthermore, for traders who rely on algorithmic trading strategies and trading bots, the absence of support for these tools can be particularly restrictive. These automated systems are designed to execute trades based on predefined algorithms, and they can be a powerful asset in the fast-paced world of forex trading.
In essence, a trading platform's capacity for automation isn't just a convenience; it's a vital component that can greatly influence your success as a trader. Therefore, when choosing your trading platform, ensure it provides the automation features that align with your trading style and strategy, as they can make a significant difference in your forex trading experience.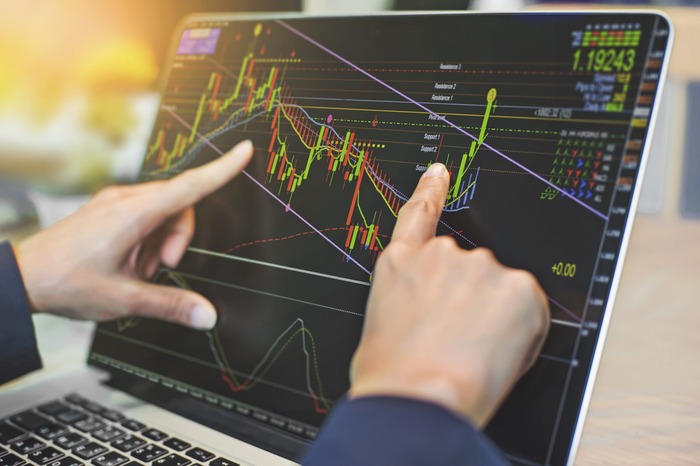 Limited Technical Analysis Tools
When a trading platform falls short in terms of offering comprehensive technical analysis charts, and indicators or provides limited historical data, it significantly hampers the capacity of traders to thoroughly assess and understand price fluctuations. In essence, these shortcomings can hinder a trader's ability to make informed decisions in the dynamic world of forex trading.
Summary of Red Flags of Forex Trading Platforms
Being mindful of the warning signs discussed in this article can assist both novice and seasoned traders in selecting the most suitable forex trading platforms.
It's essential to recognize that a trading platform can be likened to a tool in the hands of an artist. The tool itself doesn't define the artist's skill, but a high-quality tool can undoubtedly elevate the overall quality of the artwork. Similarly, traders require excellent forex trading platforms to unlock their full potential and enhance their trading endeavors.