The most popular team sports in the United States are American football, baseball, basketball, ice hockey, and soccer, and competition remains fierce amongst them as they seek to attract new fans and grow revenues for their respective sports.
US viewership for the 2022 NBA finals increased 22 percent year-over-year, averaging 12.4 million viewers, making the series the most-watched NBA finals in three years. That means that one in five viewers watching television on game nights were tuned into the NBA finals on ABC.
Global Growth
In order to raise revenues and brand awareness, the NBA has been successfully growing its fan base and income streams internationally. It has achieved this through several initiatives: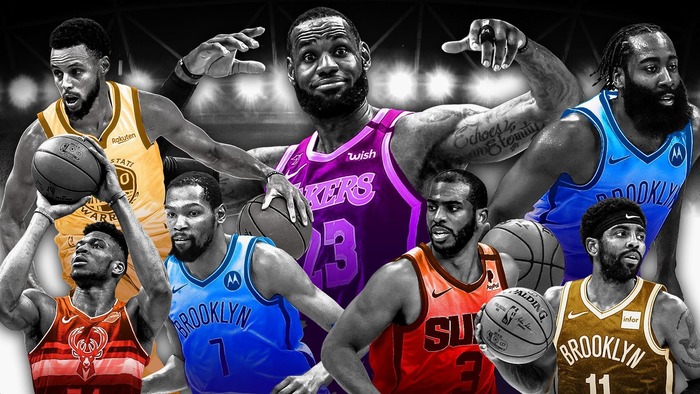 More International NBA Players
For the 2022-23 season, the NBA stated that 120 international players from 41 countries and six continents are on opening-night rosters, with all 30 NBA teams featuring at least one international player. It marks the ninth straight season that opening-night rosters feature at least 100 international players and the NBA has used their presence to help grow the game globally.
Last season was the first time the top three finishers in MVP voting were all international players: Jokić, Embiid, and Antetokounmpo.

At least five international players have made the Kia All-NBA Team each season since 2018-19.

Two international players have won the last four Kia NBA Most Valuable Player Awards: Jokić in 2021-22 and 2020-21 and Antetokounmpo in 2019-20 and 2018-19.
International matches
In total, there have been 78 NBA preseason games played outside of North America, with the first-ever preseason game taking place in Italy back in 1984 between the Suns and Nets. China, the UK, Brazil, Japan, and UAE are just some of the other countries to have hosted games, while more recently, October 2022 saw the Bucks and Hawks face off in Abu Dhabi. 
However, while teams can play international matches to bring the NBA experience to fans across the world, the key is to maintain fan interest once the plane has lifted off and headed back to the US. That's where the NBA is using digital technology to unlock opportunities for growth and draw fans closer through innovative and customized experiences. 
NBA Academy
The NBA Academy is an elite basketball development initiative that provides top high school-age prospects from outside the U.S. with a holistic approach to player development and a predictable pathway to maximize their potential. 
The NBA identifies prospective athletes through a global network of scouts, relationships with local federations around the world, and the league's other international basketball development programs: Jr. NBA, NBA Basketball School, and Basketball Without Borders. 
Digitalization
Technology has radically altered both the customer experience and the inner workings of today's modern organizations, especially the NBA. Using digital technology, they are unlocking unprecedented opportunities for growth and fan engagement by following the example of reputable online sportsbooks that offer fans a personalized experience through their apps, with comprehensive stats, live action, and scores, plus all the latest NBA finals odds and in-game betting.
Streaming
The NBA is actively experimenting with how fans watch games through partnerships with streaming providers and making it easier for audiences to access highlights and live updates. In 2021, they partnered with the mobile app Buzzer to provide fans with short personalized videos of game highlights in real-time. They also announced a partnership with video-sharing app Kuaishou to become the league's official short video platform in China. The NBA Live Pass is another innovation that boosts revenues and allows subscribers to watch classic games, live games, 24/7 coverage, and original NBA shows from anywhere in the world.
The NBA App
Unveiled in September 2022 in a project with Microsoft, the new NBA app includes a host of live and non-live content and is reported to have created a 50 per cent increase in watch hours, 150 per cent growth in video views and 41 per cent rise in subscriptions on the platform. It offers fans:
Exclusive deals 

Ticket giveaways

Behind-the-scenes access

Enhanced NBA AllStar voting 

New Merch Before It Drops

Special Status at NBA Events
Ticketing and more are expected to be added in the future with the intention of making the app a one stop shop for all things NBA and adding more revenue streams.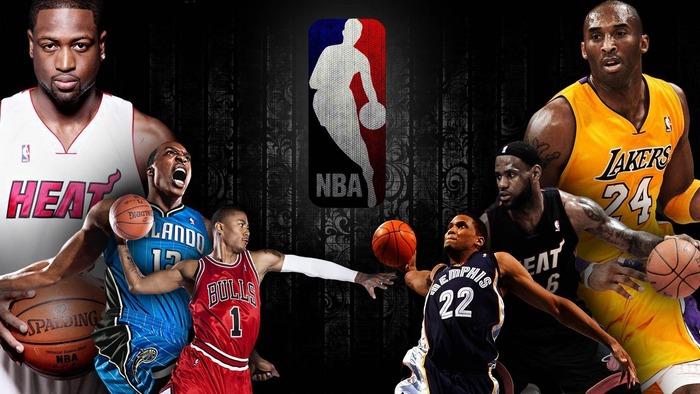 Data Analytics
By utilizing customer data, the NBA is able to monetize and tailor personalized experiences that meet individual fans' needs. Digital analytics provides a better understanding of what content they want to see and when, and helps them understand fan habits, preferences, and demographics as they seek new ways of engaging with fans all over the world.
Social Media
In 2021 the NBA was the most-viewed and most-engaged pro-sports-league account on social media, with 24 billion views and 2.3 billion engagements across all its platforms. Impressively, they also added a combined 18 million followers across Twitter, Instagram, YouTube, TikTok, and Facebook, more than any other U.S. pro sports league. The NBA Instagram account has over 78 million followers, a number that's even more impressive when compared to the NFL's 27 million. By harnessing the exciting opportunities provided by technology, the NBA now leads the way, not just in global reach, but in fan engagement, marketing and monetisation of its sport.